Ireland is a rambler's paradise, and its relatively compact size (a bit smaller than the U.S. state of Indiana) means you can really cover a lot of ground in a short time. Over my many trips to the island, I've discovered that some of the best things you can experience here are the simplest: enjoying a pint at the local pub, getting to know the locals and indulging in a bit of craic (fun).
Stone-What? The Burren National Park
You don't have to be a geologist to appreciate the elemental landscape of The Burren, with its limestone, sandstone and siltstone expanses shaped by glaciers over hundreds of millions of years. As winds move the clouds, your eyes will travel across the sublime grey-blue of the rocks, broken up by little bits of green. A highlight of the park is Poulnabrone Dolmen, an ancient slab-style stone tomb that dates to the Neolithic period, as old as 4200 B.C.E. (The very popular Cliffs of Moher are also nearby).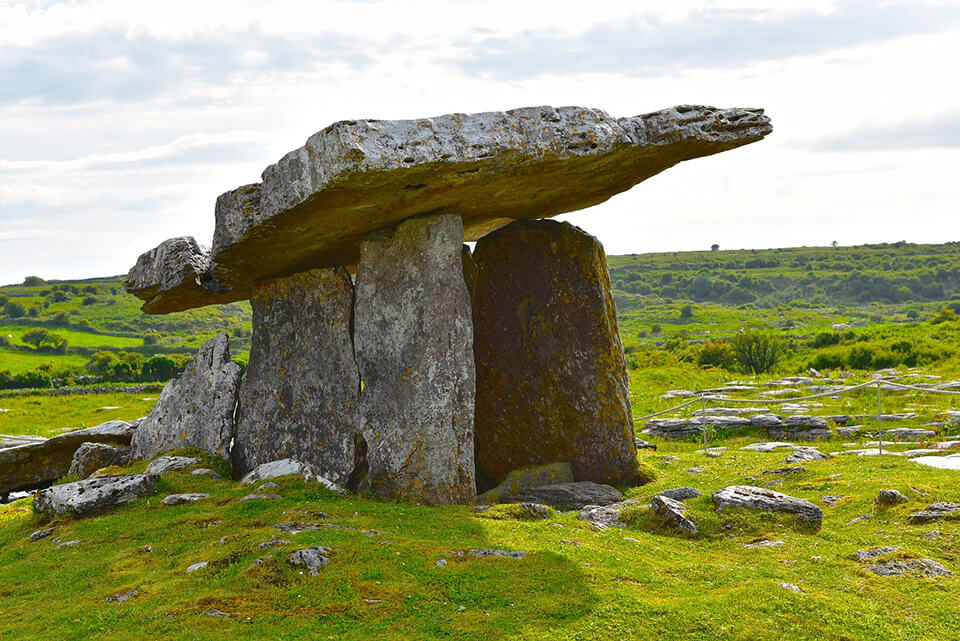 Galway Gastronomy
Another thing that people tend to overlook in Ireland is the incredible food. Particularly along this western edge of the island, there are some great finds, especially in Galway City.
My top picks are the understated Irish cuisine at Michelin-starred Aniar, organic lunch at stone-clad Kai, Irish soul food and baked goodies at harbourside Ard Bia, and the ultimate cap to any day, post-dinner pints and people-watching at Tigh Neachtain pub.