From Cambodia's sprawling Khmer empire and its remnants to the natural wonders of Laos and Vietnam, there are so many reasons to make your way to some of Southeast Asia's most beautiful places. From the most obvious draws to some lesser-known spots, these are the best places to capture the perfect moment, take in the scenery, and marvel at the masterpieces of civilizations past.
Angkor Wat, Cambodia
The largest religious monument in the world, it goes without saying that Angkor Wat is one of the greatest achievements of humankind. This massive Hindu temple complex was originally built in the 12thC and spans 126 hectares, an area significantly greater than modern-day Paris. Among its magnificent features, the 'Churning of the Sea of Milk' gallery is a carved bas-relief of incredible length and detail.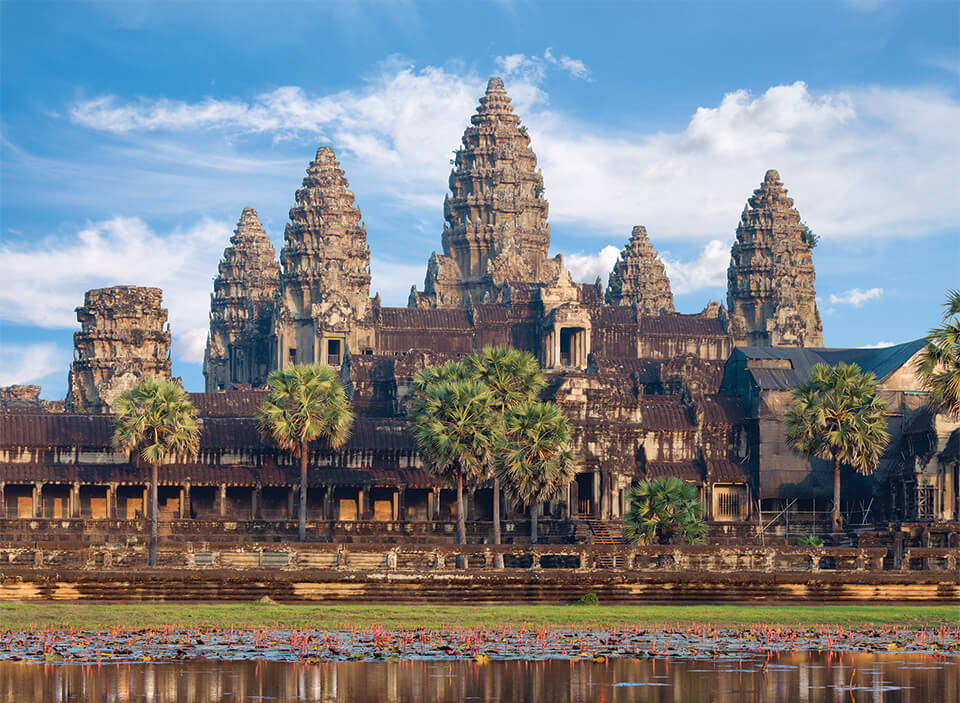 Tat Kuang Si Waterfalls, Laos
One of the most photogenic sites in Laos, these waterfalls tumble from limestone-lipped pools of increasingly larger size. The turquoise waters cascade 60 metres (200 feet) down to a larger swimming area, perfect for an afternoon cooldown.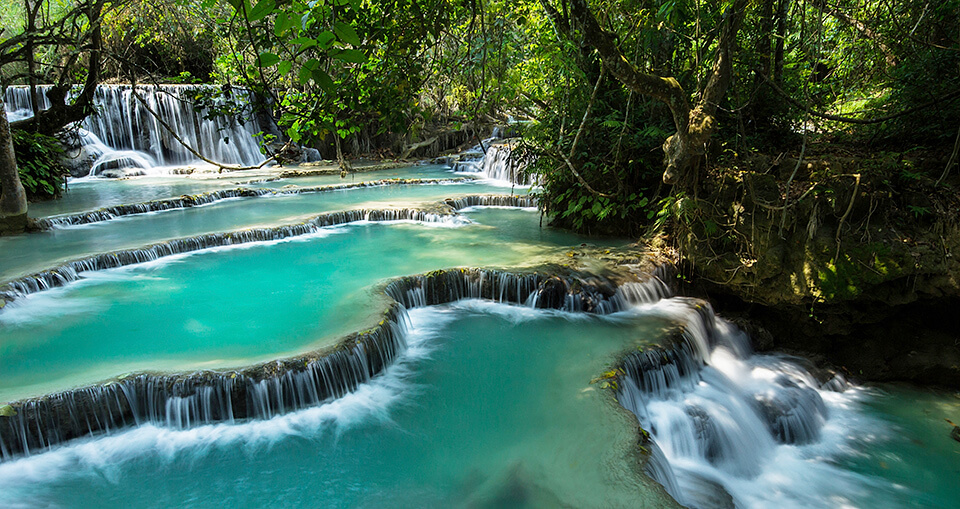 Hai Van Pass, Vietnam
Translated to English, the 'ocean cloud pass', so named for the rising mists that form from the nearby sea, is a 21-kilometre (13-mile) stretch that is, incidentally, one of my favourite bike routes in the country. This twisting, deserted and scenic mountain pass has been strategically important over the ages, separating neighbouring Vietnamese kingdoms, and proving a difficult pass for armies attempting to march between central and northern Vietnam.