B&R Experience Designer, Chris Litt, caught up with Christian de Boer, General Manager of Jaya House in Cambodia, to learn more about the Hotels Joining Hands initiative to support local communities during the COVID-19 crisis. 
---
Siem Reap, Cambodia, is one of our favourite places to explore on B&R trips. With the awe-inspiring temples of Angkor, a vibrant urban core, fantastic cycling routes and a warm welcome from its locals, it quickly wins the hearts of visitors. With the rise in tourism in the past two decades, many Cambodians have seen their quality of life improve after years of war.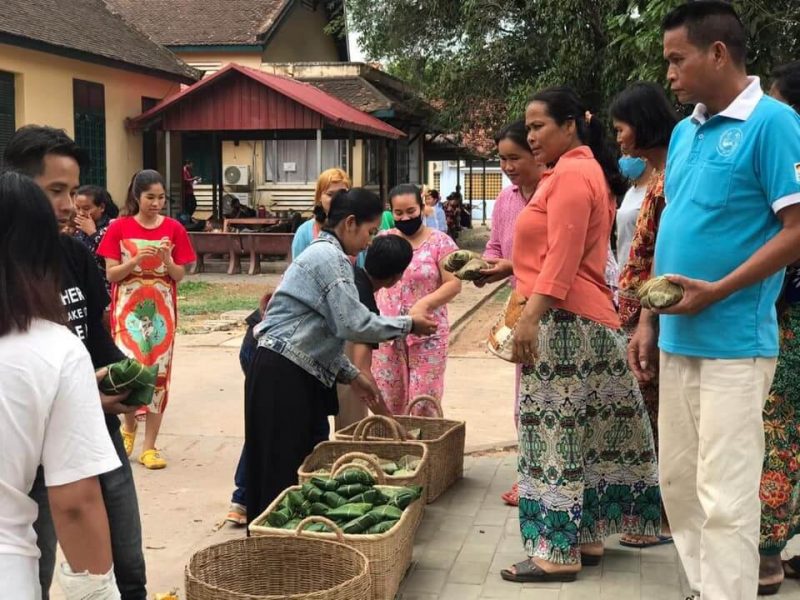 However, the halt in global travel due to COVID-19 threatens to reverse many of these positive changes. Since the pandemic began, many families have started to run short on food and essentials because of the sudden disappearance of tourism. With the rainy season approaching, the risk of disease will be increased due to widespread malnutrition.
This is a problem that could easily be overlooked by the global community as the world grapples with the many effects of the virus. However, three hotels in Siem Reap have partnered to provide daily meals to families who need them. Jaya House Hotels, Mulberry Boutique Hotel, and Treeline Urban Resort now distribute about 500 meals per day, and recently passed the milestone of 10,000 meals provided since the loss of tourism began. The effort is called Three Hotels Join Hands, with the principle that we are all stronger in difficult times if we stick together.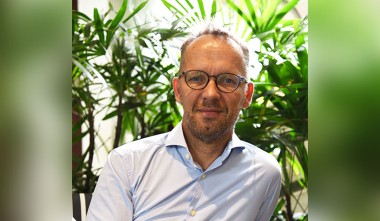 B&R learned of this effort through one of the key organizers, Jaya House General Manager, Christian de Boer. We have worked with Christian since his arrival in Siem Reap around 15 years ago. Since that time, he has seen tourism bring prosperity and optimism to the city, and he is determined to help the local people overcome this difficult stretch and continue towards a brighter future.
Christian notes that this is an urgent effort: "If you're hungry and you only have $10 left, and you have to decide between food for your child and medicine, the decisions become real. We are about to go into the rainy season. That will bring a whole battery of new diseases with it, namely dengue fever, malaria and TB. We can all see what's happening already, so we decided to create a contingency plan as long as we can maintain it".
Christian is accustomed to serving broader causes in the community, as he has spearheaded numerous efforts to make Siem Reap a greener, more pleasant city. For example, his hotel staff has planted hundreds of trees in the city and regularly cleans up the Siem Reap River. With this experience in community-based efforts, he and his colleagues were prepared to respond to the urgent need for food.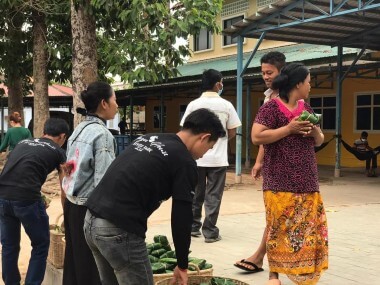 In keeping with the eco-friendly ethic of these hotels, the meals are served plastic and Styrofoam free. They consist of rice with pork, beef, or chicken, wrapped in lotus flower leaves. The staff from the hotels distribute the meals at various locations around the city.
The meals are sourced from several local restaurants that would otherwise close during the recession, allowing the initiative to preserve jobs as well. Christian was particularly moved when he met with one of the restaurant workers.
"She has five children of her own, and adopted another child, and she had no job. So she's responsible for six kids. She used to be a chef in a hotel and is now laid off and she had absolutely nothing, so they were all on the streets. It's heartbreaking. When we said we will buy one hundred meals from you every day, it was a mind-blowing experience to be able to do that".
Three Hotels Join Hands now accepts donations on their website that are eligible for US tax receipts. With a cost of $1.21 per meal, even a modest donation can have a large impact.
Christian expects that the need for meals will only increase. A city that is remembered fondly by so many visitors from happier times must now be remembered in a time of adversity.