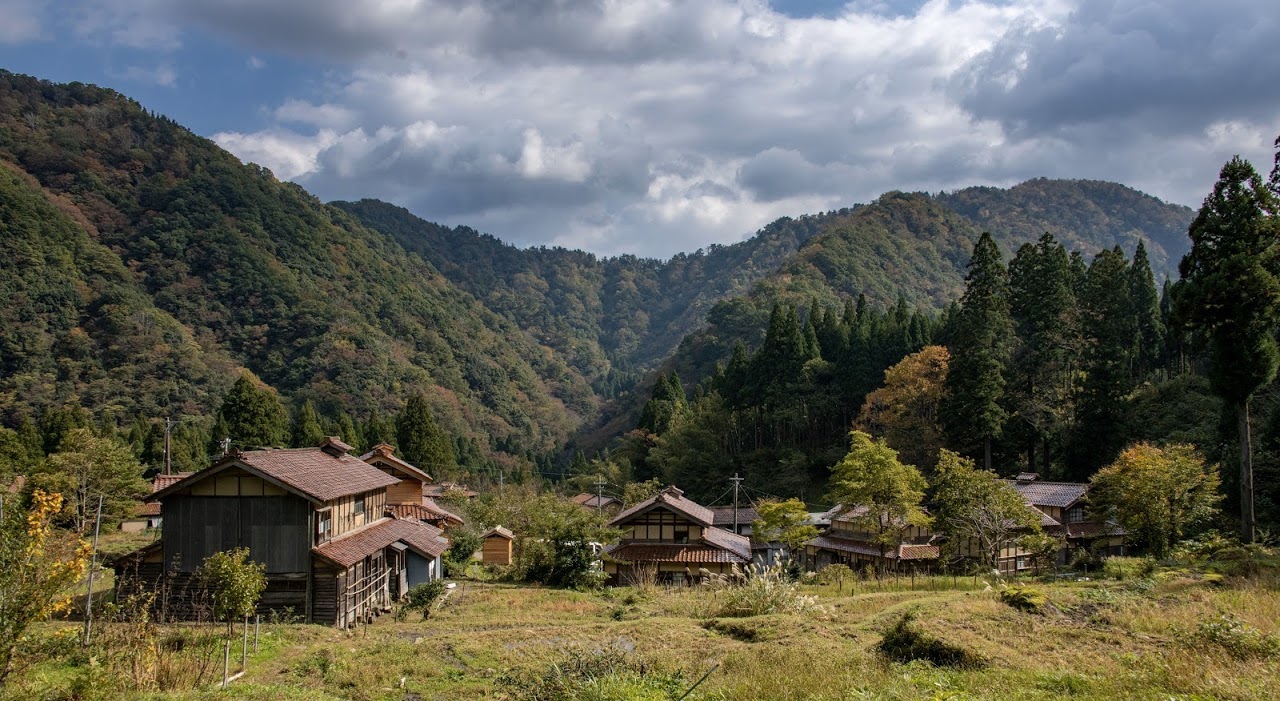 Rice Production with Ozuchi Village
Nimaida Noboru is the sole rice farmer and caretaker of an all-but-abandoned site in Ozuchi, Japan. He returned to the village where he was raised to tend to his family's land. Throughout the year, Nimaida welcomes agriculture students, volunteers, and tour groups to learn about how he helps preserve the heritage of the land. In helping Nimaida develop this visitors program, the Slow Fund supports Ozuchi and educates visitors on traditional Japanese farming. The Slow Fund has donated $5,000 per annum to support Nimaida-San's endeavours.
Nestled in the Noto mountains, the remote village of Ozuchi is true preservation of historic, rural Japan. The Slow Fund supports Nimaida's efforts and rice production practices and has included a stop at Ozuchi on our Japan Walking trip.
The Initiatives
Current Project
Conserving Species & Iconic Landscapes Across Africa with African Parks
Akagera National Park, Rwanda
Current Project
Supporting Gender Equality in the Safari Industry
Botswana, Africa
Current Project
Exploring the Power of Music with Music Beyond Borders
Cape Town, South Africa
Current Project
Protecting the World's Most Threatened Habitats with World Land Trust
South America
Current Project
Scholarship Fund with Kuska School
Ollantaytambo, Peru
Current Project
Fostering Freedom Through Mobility with #BIKEYGEES e.V.
Berlin, Germany
Past Project
Replanting Trees in the Dolomites with WOWNature
Dolomites, Italy
Current Project
Supporting Research With Ujubee Project
South Africa
Current Project
Wolverine Research in the Columbia Mountains
British Columbia
Current Project
Commissioning New Instruments for Musika Etxea
Vitoria-Gasteiz, Spain
Past Project
Empowering Female Education with Education For All
Imlil Valley, Morocco
Past Project
Restoring Critical Saltpans in Andalucía with Salarte
Cadiz, Andalucía Spain
Past Project
Launching a Social Enterprise in Rwanda During a Global Pandemic
Musanze, Rwanda
Past Project
Preserving the Angkor Park with World Monuments Fund
Cambodia
How Your Trip Makes a Difference
Did you know – every time you travel with B&R, you contribute to the Slow Fund?
B&R contributes 5% of our annual profits to projects around the world that directly impact the environment and communities where you travel.
Go Further
You also have the option to balance your international flights through our partnership with C-Level.