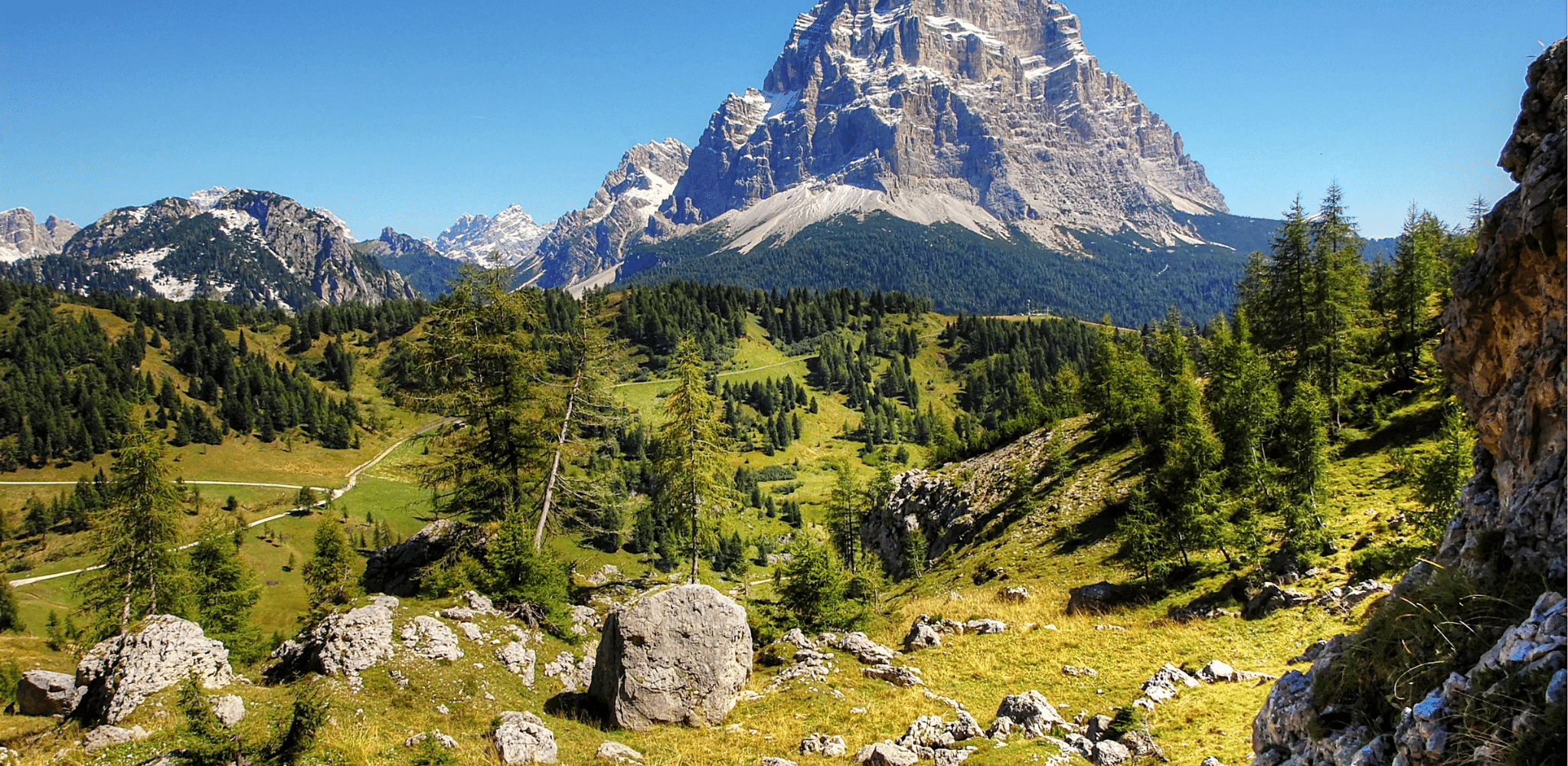 Replanting Trees in the Dolomites with WOWNature
Eco-sustainability and environmental protection are innate values of the people living in the Alta Badia region of the Dolomites. WOWNature is a reforestation project in the Alta Badia, aiming to restore the century-old forests that incurred significant damage following Storm Vaia in 2018. The Slow Fund has helped plant 100 trees in the Alta Badia through B&R sponsorship and has committed funding over three years of $3,000 per annum. In 2022, the aim of the project has been to adopt adult trees to improve existing food forests, where chefs from nearby restaurants can forage for their ingredients.
This ongoing reforestation project with WOWNature aims to visit Alta Badia for tree planting days and to create a "food forest," where visitors can forage naturally growing herbs and berries in the area. Continuing to plant new trees and adopt adult trees so they are protected in all phases of life is essential for the preservation of this beautiful area in the Italian Alps. The food forest development will eventually lead chefs from local hotels and restaurants to forage ingredients for their own menus, creating a truly unique kilometre zero approach to the Slow Food movement that the region is famous for.
The Initiatives
Current Project
Conserving Species & Iconic Landscapes Across Africa with African Parks
Akagera National Park, Rwanda
Current Project
Supporting Gender Equality in the Safari Industry
Botswana, Africa
Current Project
Protecting the World's Most Threatened Habitats with World Land Trust
South America
Current Project
Scholarship Fund with Kuska School
Ollantaytambo, Peru
Current Project
Rice Production with Ozuchi Village
Ozuchi, Japan
Current Project
Fostering Freedom Through Mobility with #BIKEYGEES e.V.
Berlin, Germany
Current Project
Wolverine Research in the Columbia Mountains
British Columbia
Past Project
Commissioning New Instruments for Musika Etxea
Vitoria-Gasteiz, Spain
Past Project
Empowering Female Education with Education For All
Imlil Valley, Morocco
Past Project
Restoring Critical Saltpans in Andalucía with Salarte
Cadiz, Andalucía Spain
Past Project
Launching a Social Enterprise in Rwanda During a Global Pandemic
Musanze, Rwanda
Past Project
Preserving the Angkor Park with World Monuments Fund
Cambodia
Past Project
Supporting Research With Ujubee Project
South Africa
How Your Trip Makes a Difference
Did you know – every time you travel with B&R, you contribute to the Slow Fund?
Each trip booking allocates $20 to projects around the world to directly impact the environment and communities where you travel.
Go Further
You also have the option to balance your international flights through our partnership with C-Level.