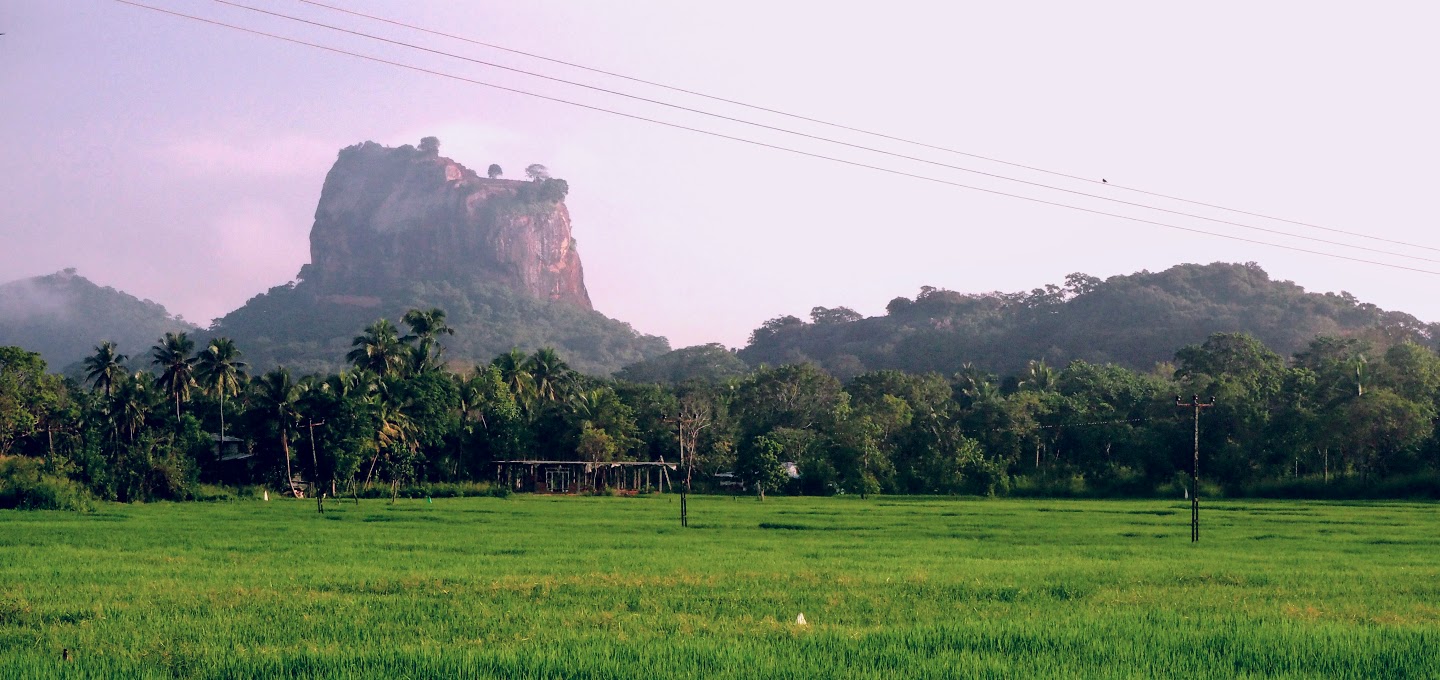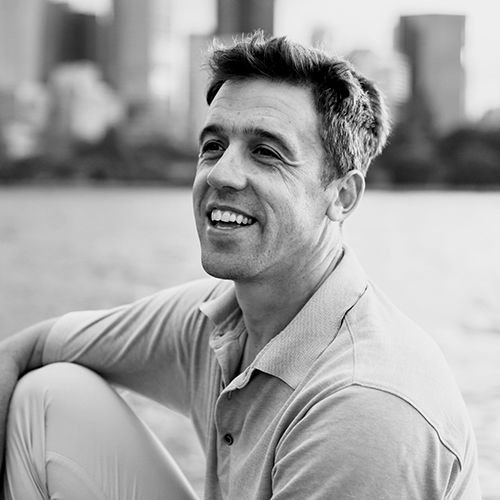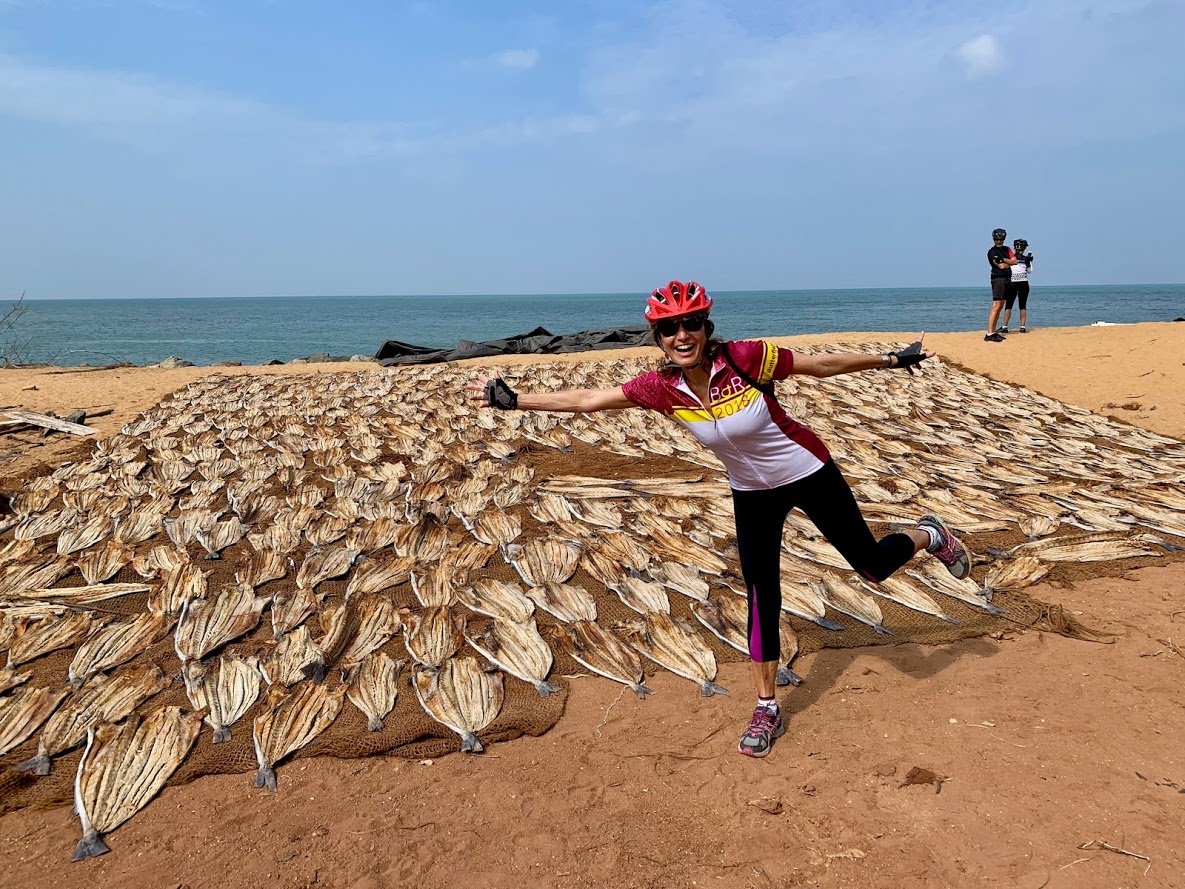 "Sri Lanka is the perfect package all wrapped up in one island: the charm of Galle, topography in the hilly tea country and religion in the cultural triangle. It is an incredible, approachable island and the tea is great!"
—Nathan Lane, Experience Designer
towering palm trees & lush green hilltops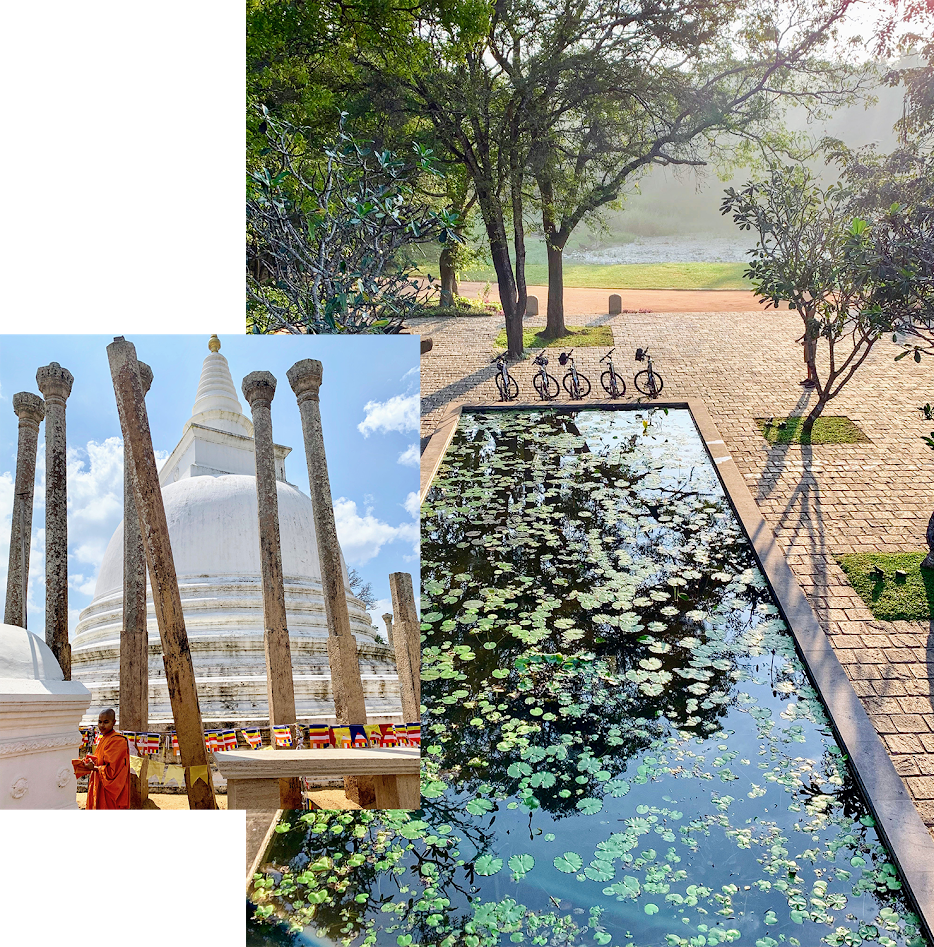 Like a favourite spice mix, Sri Lanka is the perfect blend of a little of this, a touch of that, and just the right amount of heat and flavour. Stunning beaches, white-fringed and palm-bedecked encircle the island while the impossibly green highlands are replete with tea plantations and vestiges of a colonial past. Culture and religious diversity abound at every turn, with enough UNESCO-listed sites to pack a punch. And if the thought of rounding a corner to find bathing elephants tickles your fancy, then say no more. The food is a delight, with fresh seafood, amazing flavours and oh, those spices! Time to let us mix your own perfect blend?
Discover the possibilities: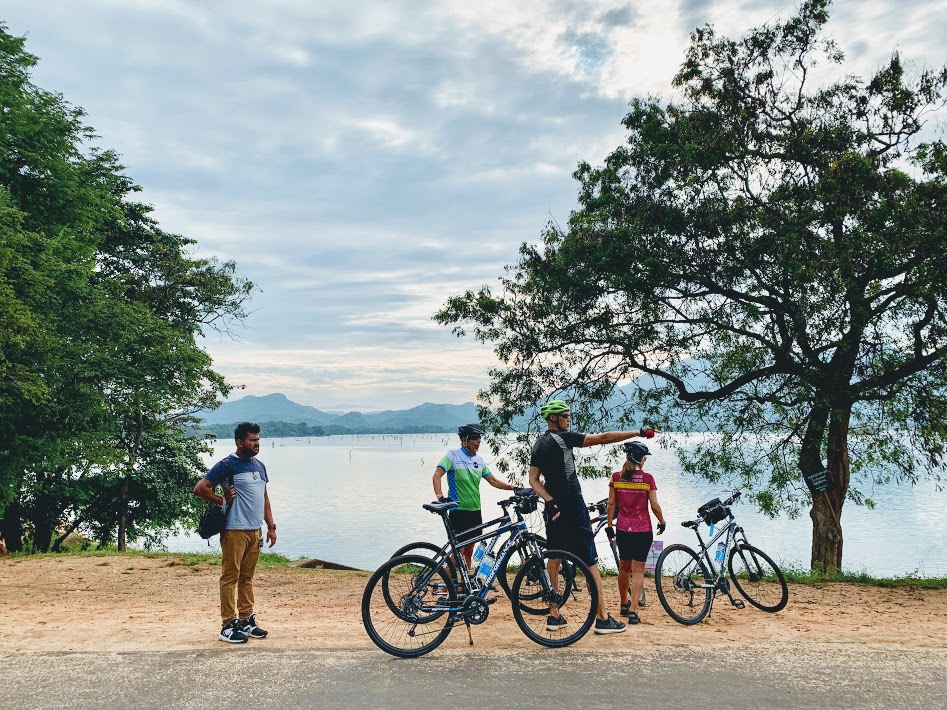 Sri Lanka Biking
Bike by sandy beaches, past colourful fishing boats, on through vibrant local markets. In the highlands of Kandy, ride through hillsides carpeted with tea bushes, enjoying lunch with mountain vistas. Discover the colossal former capital of Anuradhapura with a local expert and climb the ancient fortress of Sigiriya 'Lion Rock' to the summer palace of King Kasyapa. Join an early morning Buddhist pilgrimage, then end in the cobbled streets of the wondrous walled city of Galle.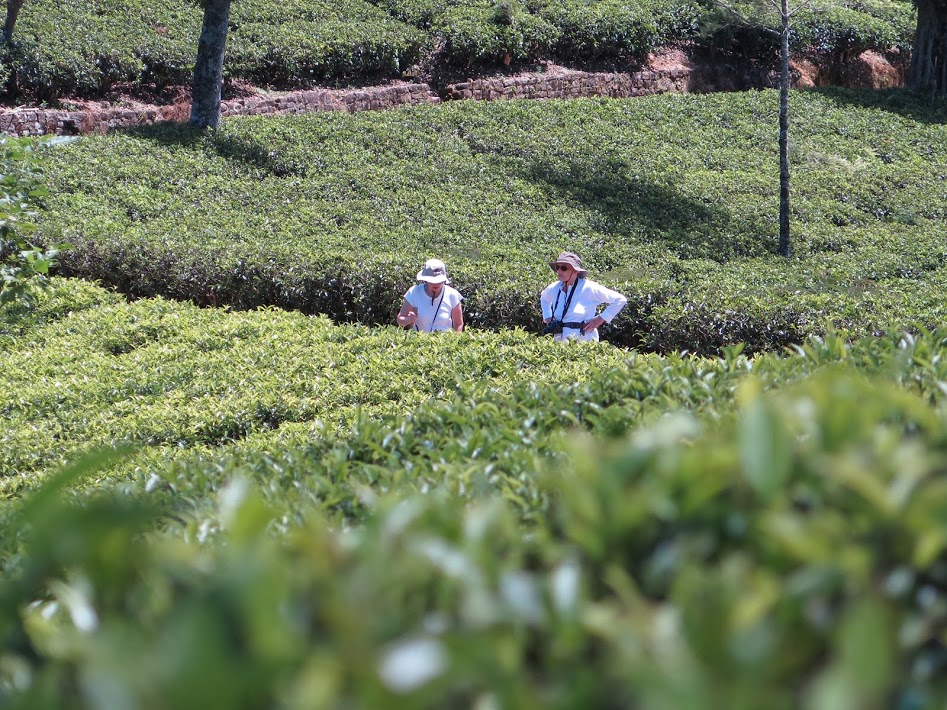 Sri Lanka Walking
Golden beaches, hilltop temples, lush rainforests, vanished empires and stunning highland tea plantations make up the colourful mosaic that is Sri Lanka. Walk through verdant tea estates to meet the Tamil pluckers, stroll through a 14thC garden with a botanist and follow in the footsteps of Buddhist pilgrims to the Temple of the Sacred Tooth. Ride a train through the spectacular mountain scenery, and explore the hidden alleyways of the beautiful fort city of Galle with a local.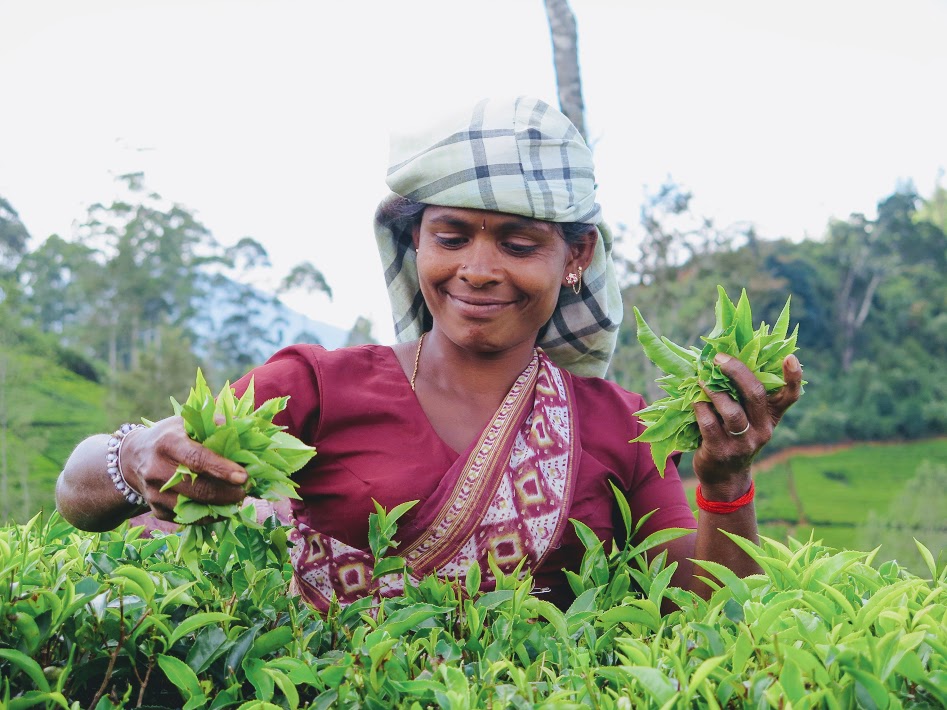 Sri Lanka Wellness
Strong, long-nurtured traditions of health and spirituality are alive, well, and very diverse in Sri Lanka, making it the perfect setting for restoring your inner peace. Walk quiet country roads leading to ancient temples or follow pilgrim routes carved over centuries into the mountains. Experience slow travel on riverboats, daybreak visits to local markets, beautiful highland lodges surrounded by breathtaking scenery, and a rich cuisine bursting with flavour and freshness.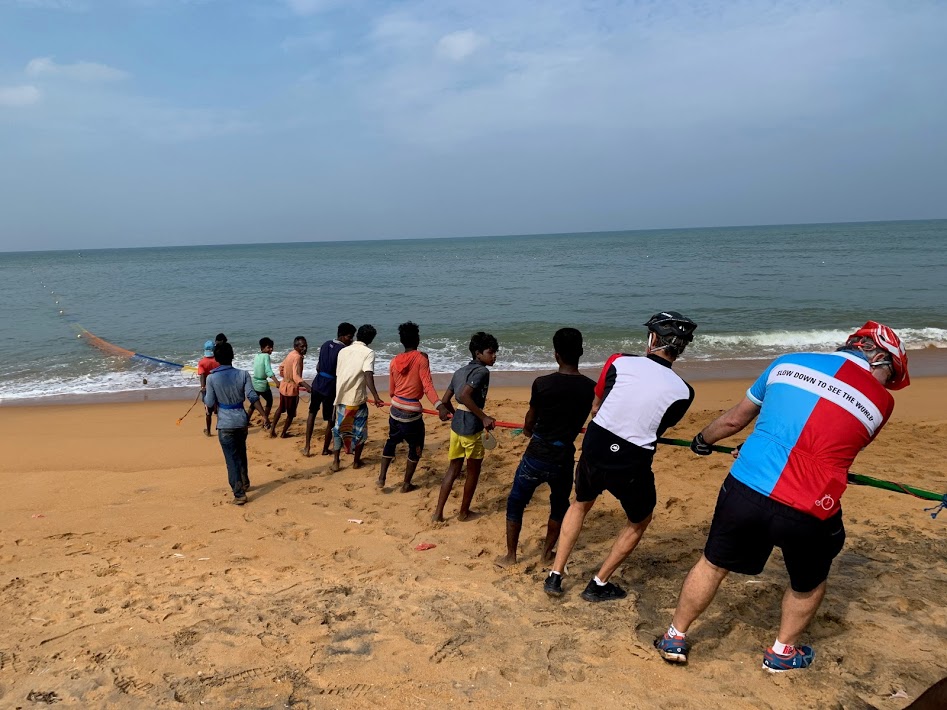 Family Adventures in Sri Lanka
From tangled jungles to ancient Buddhist cave temples, dazzling waterfalls to aromatic spice fields, Sri Lanka packs a punch for the ultimate family adventure. Cruise along Negombo's mangrove swamps and lively fishing markets before discovering the sacred secrets of Kandy with a visit to the Temple of the Sacred Tooth. Spot elephants on safari, then chill out on the sandy coast of Galle Fort while the kids swim, surf and snorkel its azure waters. With a culture that celebrates family above all else, Sri Lanka's endless amount of adventure will keep both kids and adults fully immersed.
Our Favourite Accommodation
Let's bring your travel ideas to life
These highlights are just a sample of what you can do and discover in Sri Lanka. Connect with your Experience Designer for Sri Lanka to start piecing together your perfect trip.
Notes From Your Designer:
Ideal trip length: 8 - 12 Days
Starting Price: US $1,000 Per Person/Day