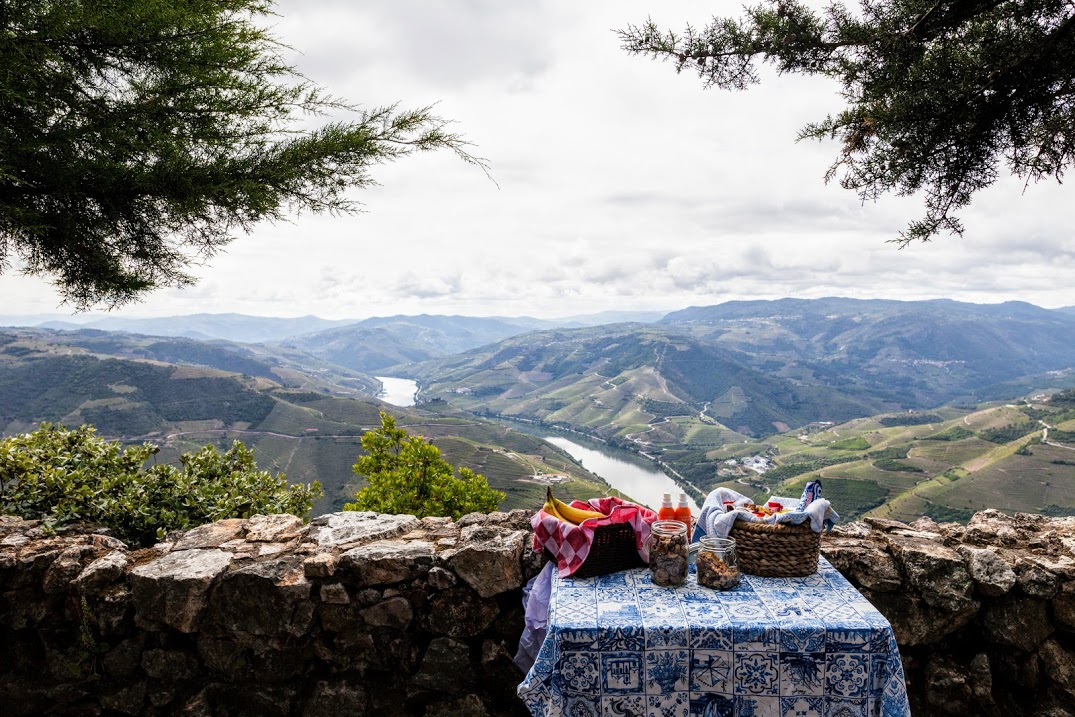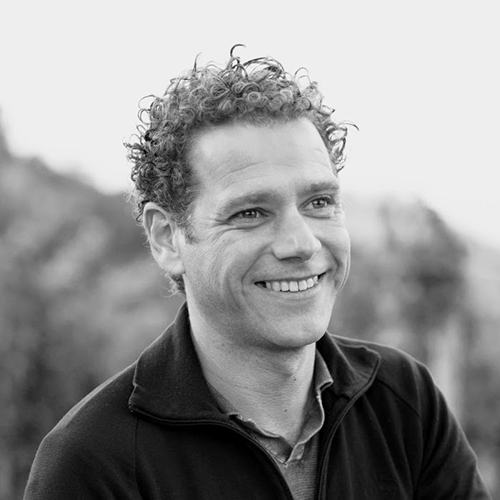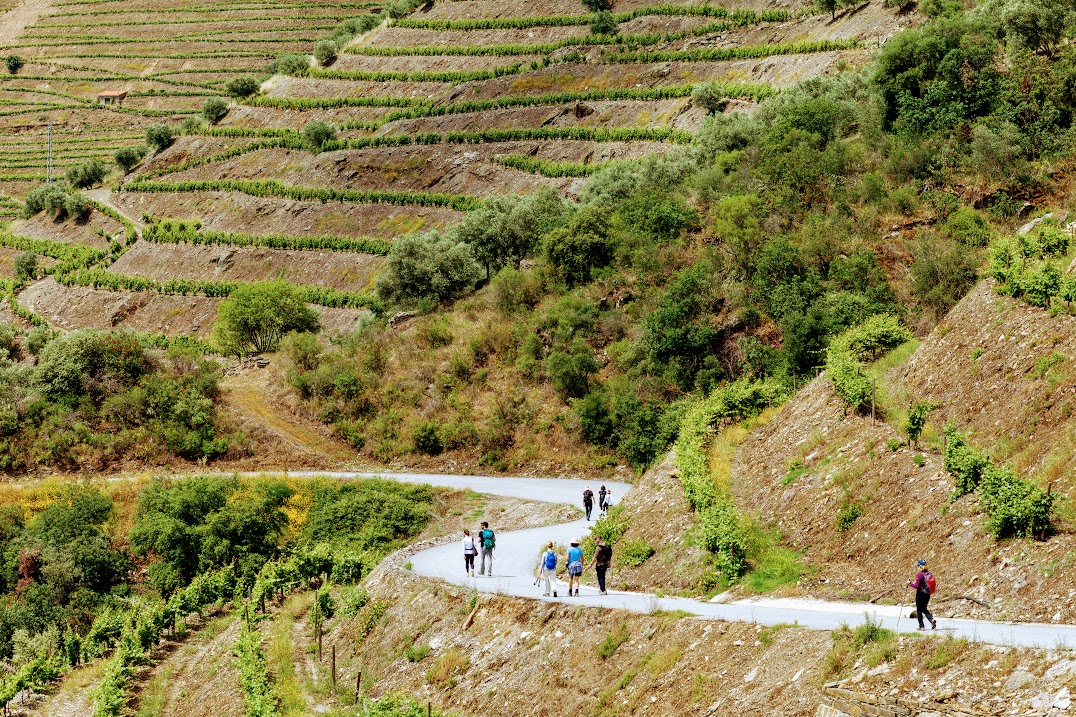 "The western edge of Europe beckons with a unique mix of old-world traditions, new-world cool, and some of the best food and wine in the world. So really—it's the quintessential B&R destination."
—Oscar Biedma, Experience Designer
Terraced vineyards, riverside hotels & farm-to-table meals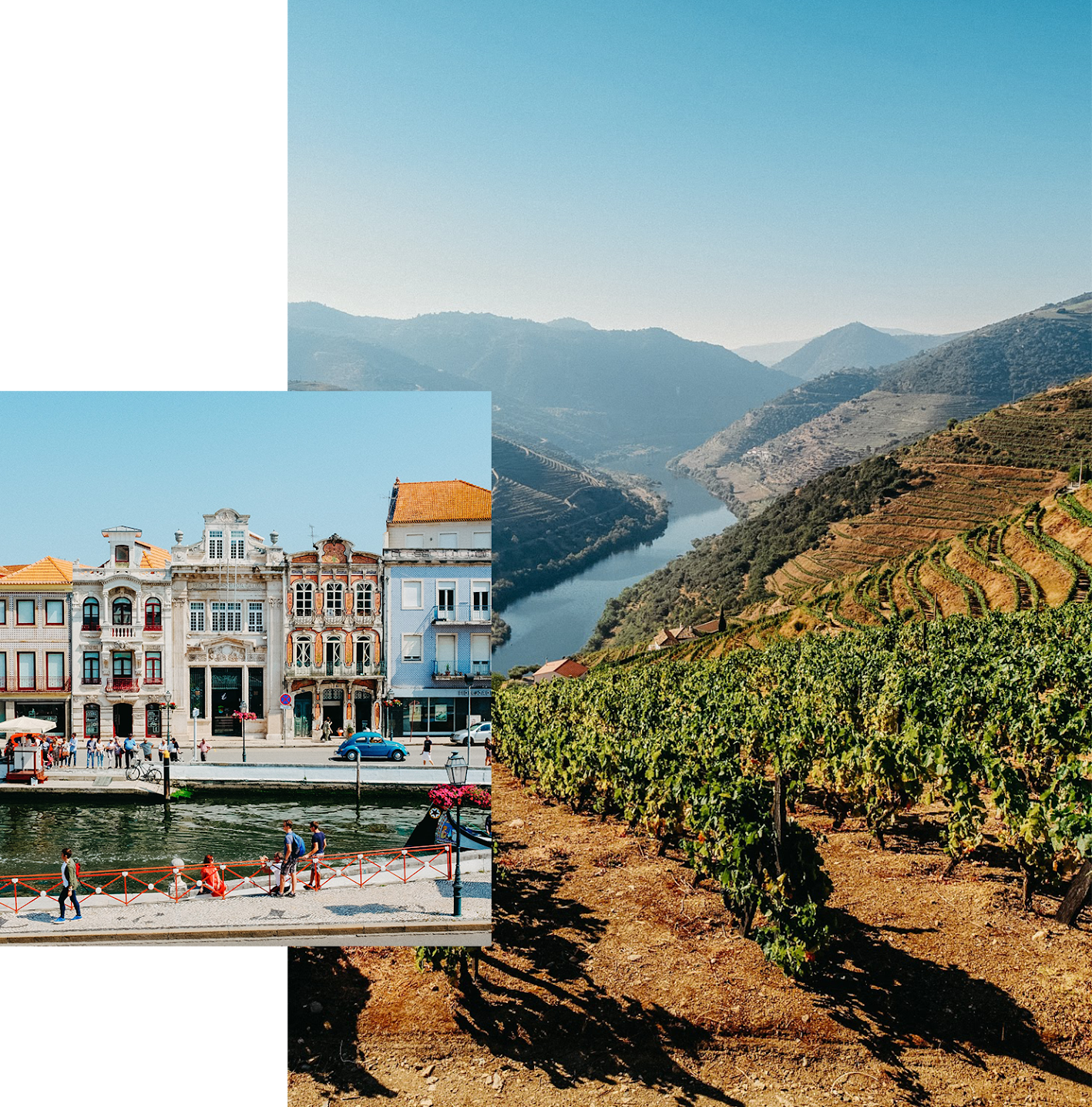 Gaze out from atop clifftop castles and discover cathedrals and canals that rival Europe's best in Portugal. Brimming with European charm, discover for yourself what makes it distinct. Start with the custard tarts (and you could be forgiven for not going any further), followed by the seafood, the folklore and the music. Below are some of our favourite experiences in Portugal to inspire your bespoke journey.
Discover the possibilities: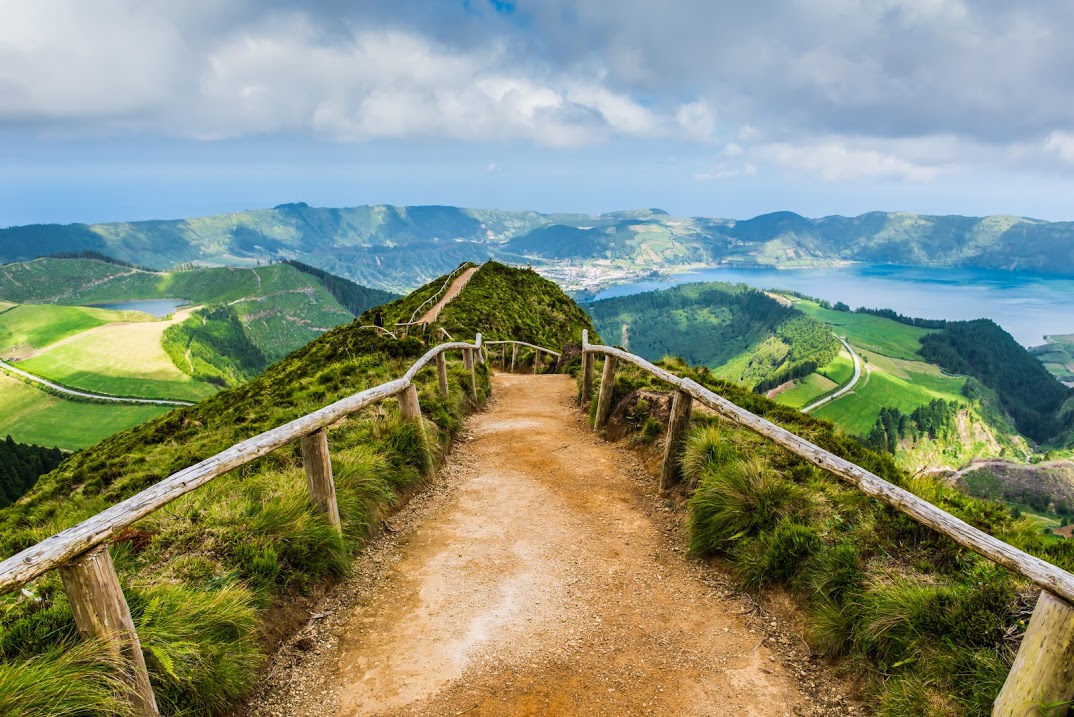 Azores Multi-Active
Hike, bike, kayak and swim your way through the exotic Azores islands, brimming with volcanic lakes, fishing villages, thermal baths and incredibly lush nature. Explore São Miguel, also known as Ilha Verde, 'the green island.' Chockablock with rift valleys, massifs, and waterfalls, its waters are ripe for encounters with whales and dolphins. Hike around the volcanic Lagoa das Furnas, then tuck into its unique, volcanic steam-cooked cozido das Furnas stew.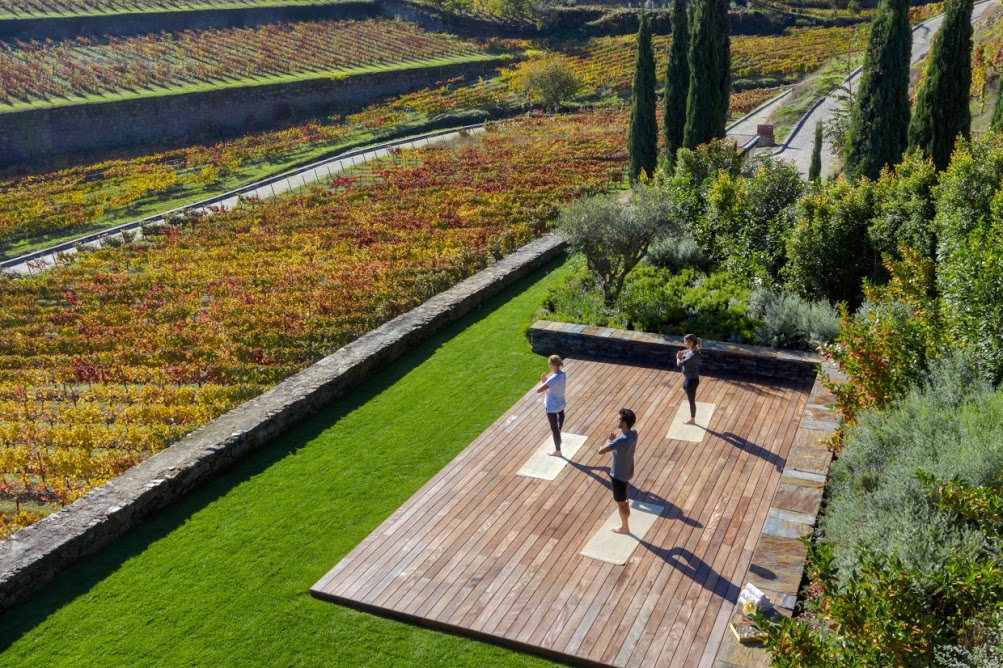 Douro Valley Walking & Wellness
Go deep into the Portuguese countryside: relish its natural beauty, cultural history and surprising diversity. Explore the vinho verde wine area and the Gerês National Park, then dive (literally!) into the Douro, relaxing in luxury in hotels from historic to contemporary design. Savour Portugal's top spas, from a 1900s palace built over natural springs to the incomparable Six Senses Douro and find your own wellness equilibrium. Yoga with morning dew on your toes? Walking a little or a lot on stunning pathways? Getting massages, soaking in natural springs, swimming in a clear river? All of the above.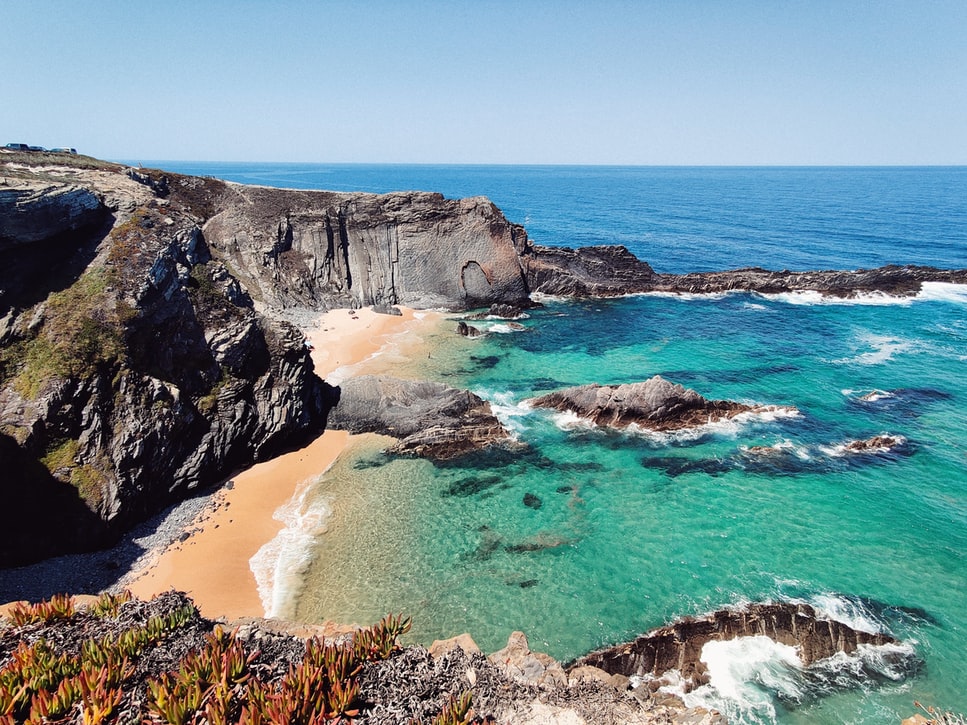 Alentejo Biking
Soak up the gorgeous countryside, featuring cork groves, vineyards and olive groves, dotted with prehistoric standing stones and gracious Baroque gems of churches. Visit the artisans who bring innovation to traditional crafts and savour the peaceful Setúbal coastline. From vibrant Lisbon, explore the deep Alentejo from white-washed 11thC villages to international star reserves to welcoming little wineries. Take in the national parks and nature reserves of the Setúbal coast, sampling local cheeses and seeing just how azulejo tiles are crafted.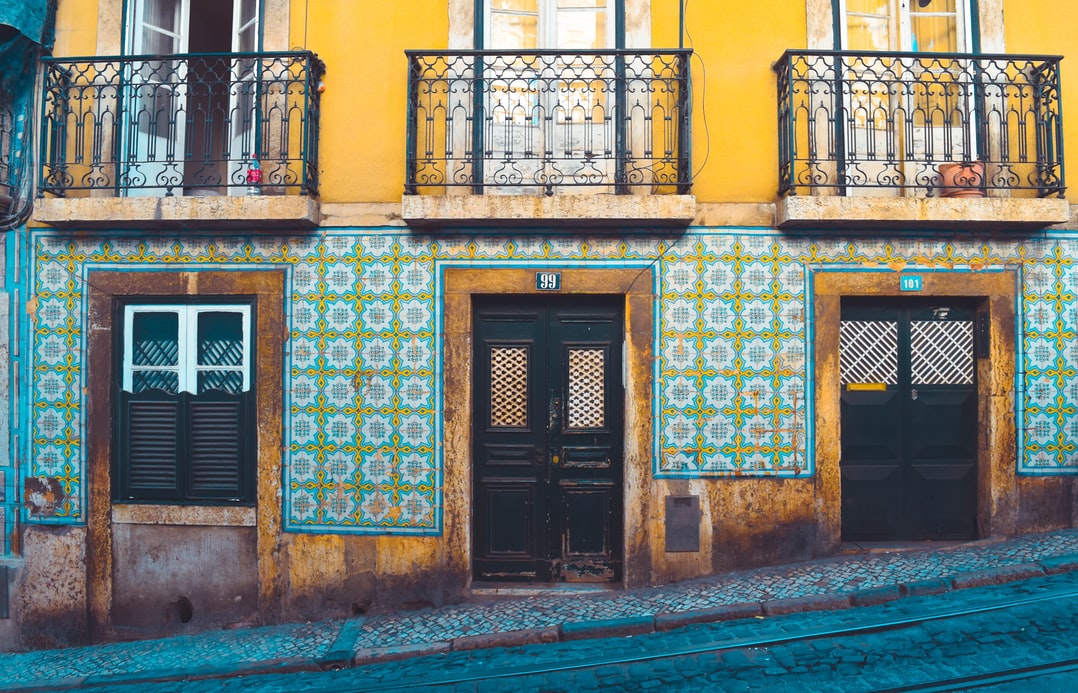 Portuguese Cultural Journey
Take a journey through all of our favourite corners of Portugal: vibrant Lisbon, pastoral Alentejo, coastal Setúbal and the stunning Douro. Whitewashed country estates, rolling olive groves, deep medieval history, living artisanal traditions, steeply terraced vineyards and everywhere, en todas partes, a true connection with passionate people. Follow our local guides into the hidden alleys, generation-old shops and quiet byways: don't just hear the stories, see living history in the beautiful towns of Lisbon, Évora and Coimbra. Meet winemakers in their estate homes, where you're invited in to break bread with them and to taste the pride of their vines.
Our Favourite Accommodation
Let's bring your travel ideas to life
These highlights are just a sample of what you can do and discover in Portugal. Mix and match a little bit of everything, add on a few nights and private tours in Lisbon or pair it with another country like nearby Spain. Connect with your Experience Designer for Portugal to start piecing together your perfect trip.
Notes From Your Designer:
Ideal trip length: 5 - 8 DAYS
Starting Price: US $1,000 Per Person/Day