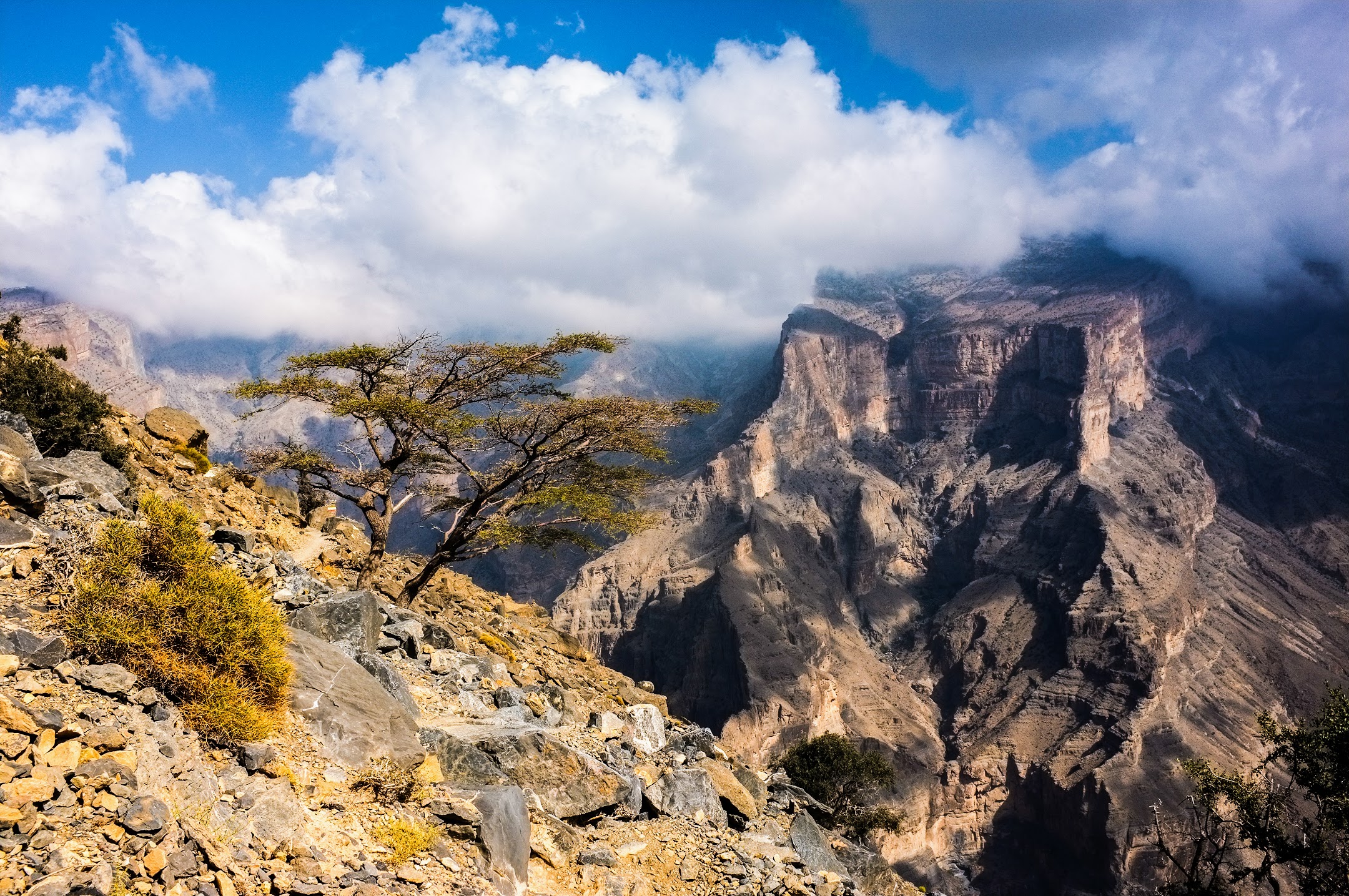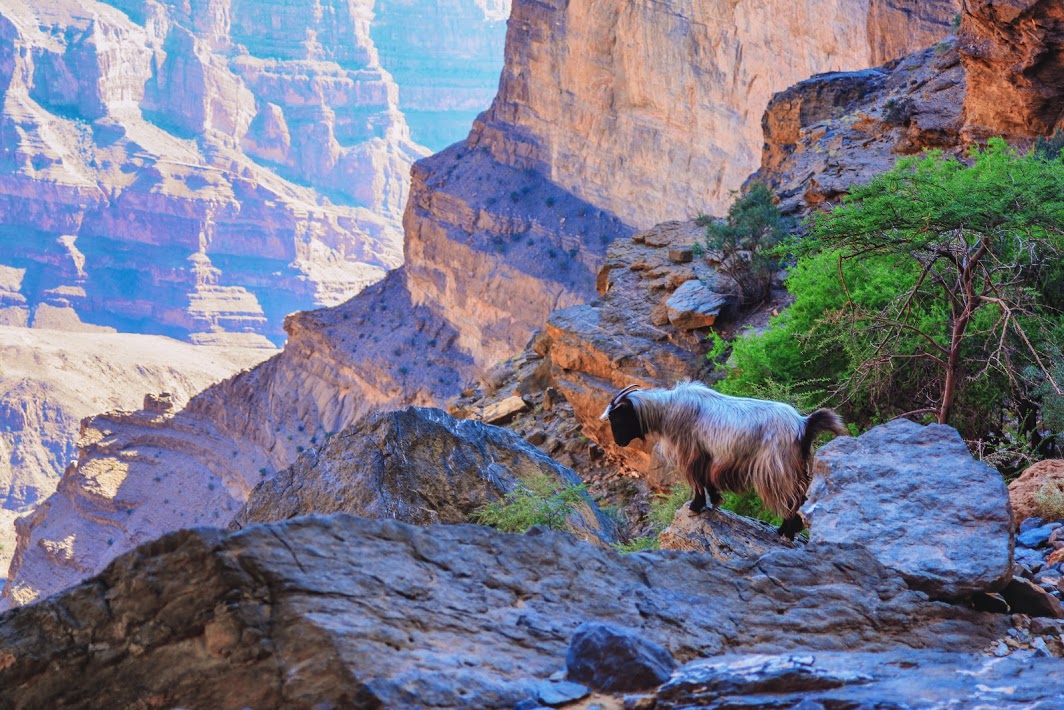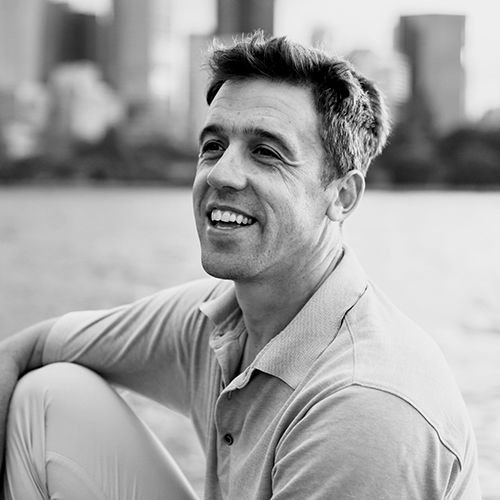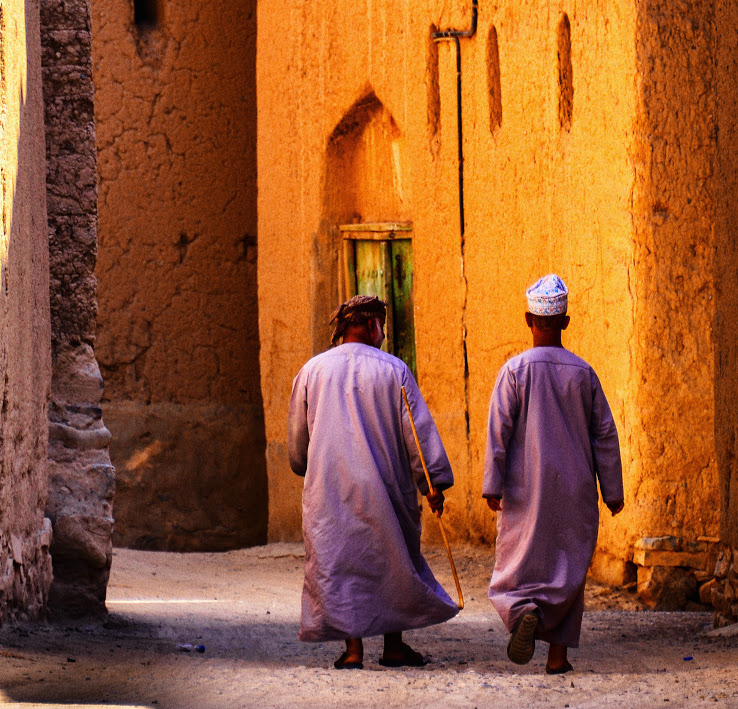 "When I think about Oman, I wonder what of its many delights await around each corner: A magical date palm oasis and a perfect swimming hole? A perfectly Persian-built irrigation system supplying gardens and residents? A goat herder who spends months at a time alone up in the mountains? I am enthralled on every hike I take here."
—Nathan Lane, Experience Designer
mystical, magical and mysterious: exactly our cup of (cardamom) tea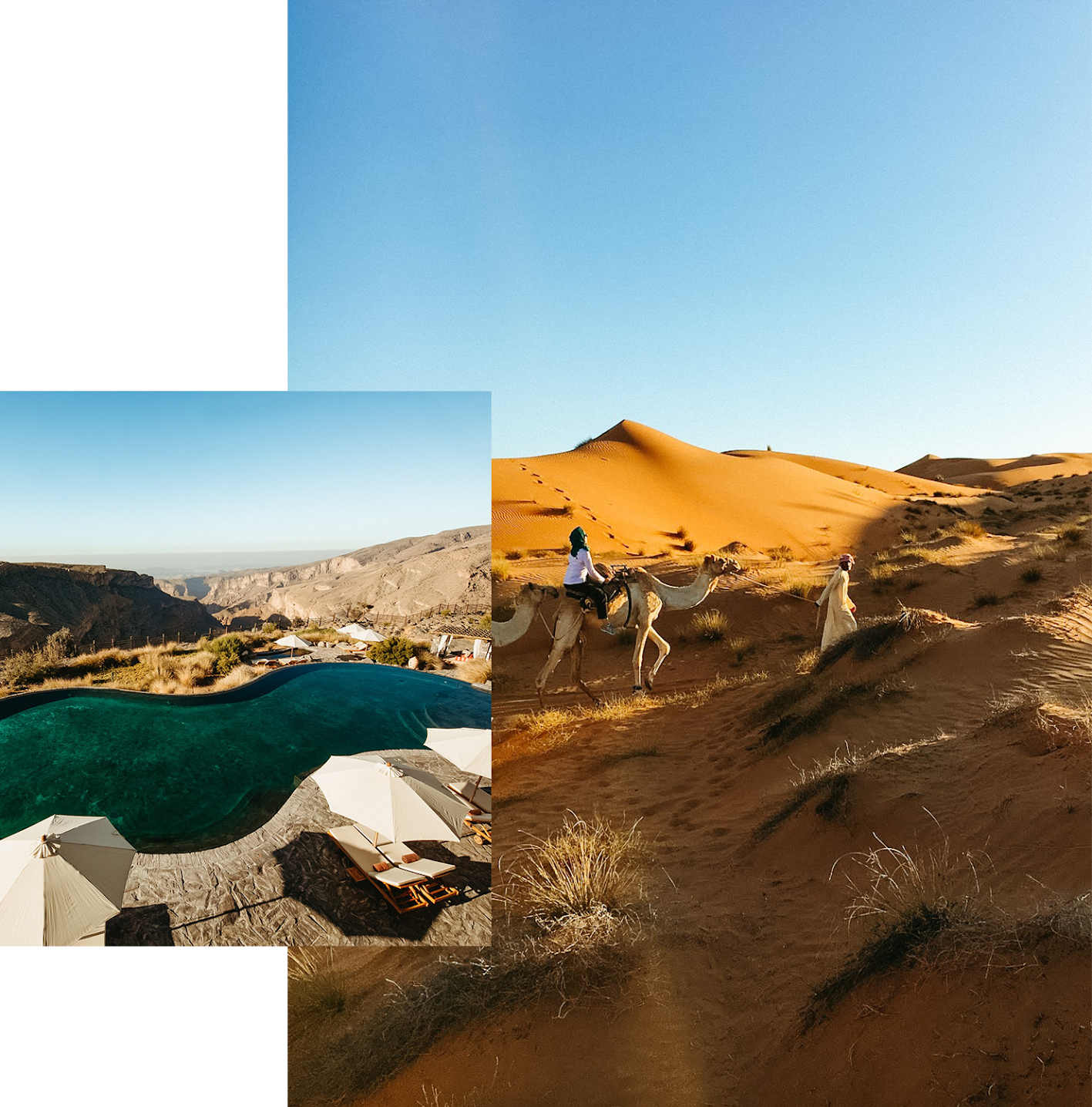 Rugged, dramatic landscapes and lavish sultan culture fuse together harmoniously in the land of golden-orange Wahiba Sands, colourful, spice-filled souks, white-washed towns and the vast Wadi Nakhr "Grand Canyon." With some of the most diverse offerings in the Gulf region, a visit to this rich yet humble Middle Eastern country is sure to result in an unexpected, magical journey. From sharing an afternoon with our friends uncovering local traditions they are ensuring to keep alive to sailing on a wooden dhow in Muscat Harbour, or perhaps spending a night under desert stars with a campfire dinner, it's hard to narrow down which day will be a trip highlight.
Discover the possibilities: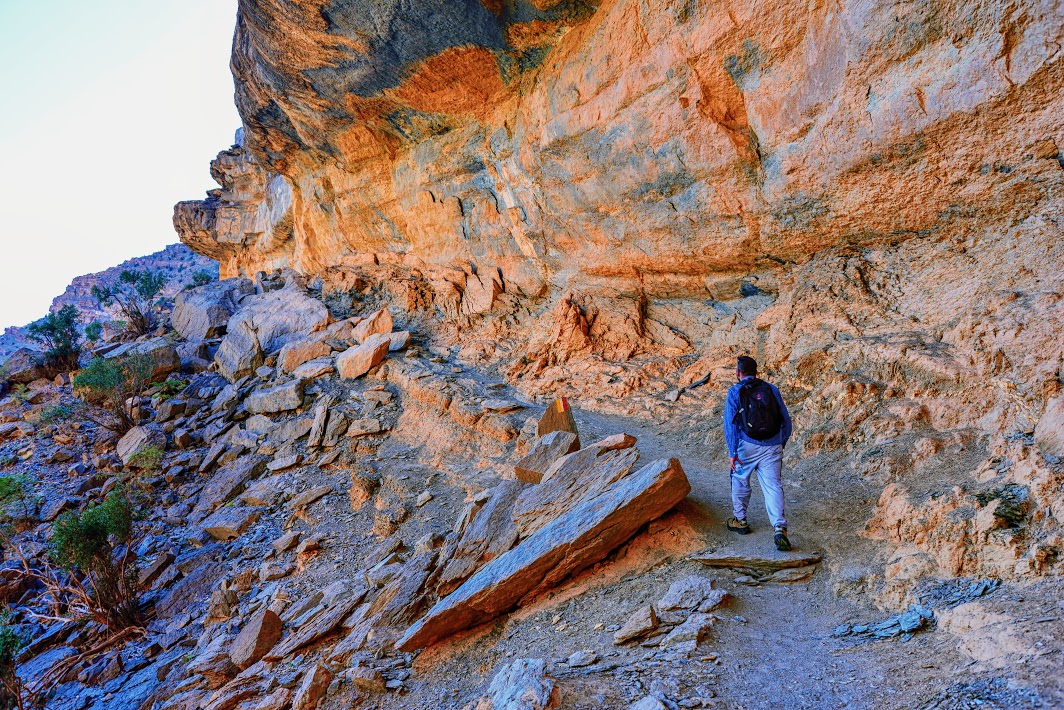 Oman Walkling & Hiking
Follow donkey and shepherd paths to date plantations so impressive, UNESCO has protected them. Picnic on the edge of a canyon-like royalty after exploring Oman's green mountain, Jebel Akhdar, traditionally known for rosewater distillation. Trade mountains for desert and experience the simple magic and tranquillity of slumbering under a starlit sky. Exchange stories and cultures with our Bedouin friends, some of the most hospitable people we've met yet, and at the end of the day, repose at the country's most opulent lodgings highlighting class, comfort and style.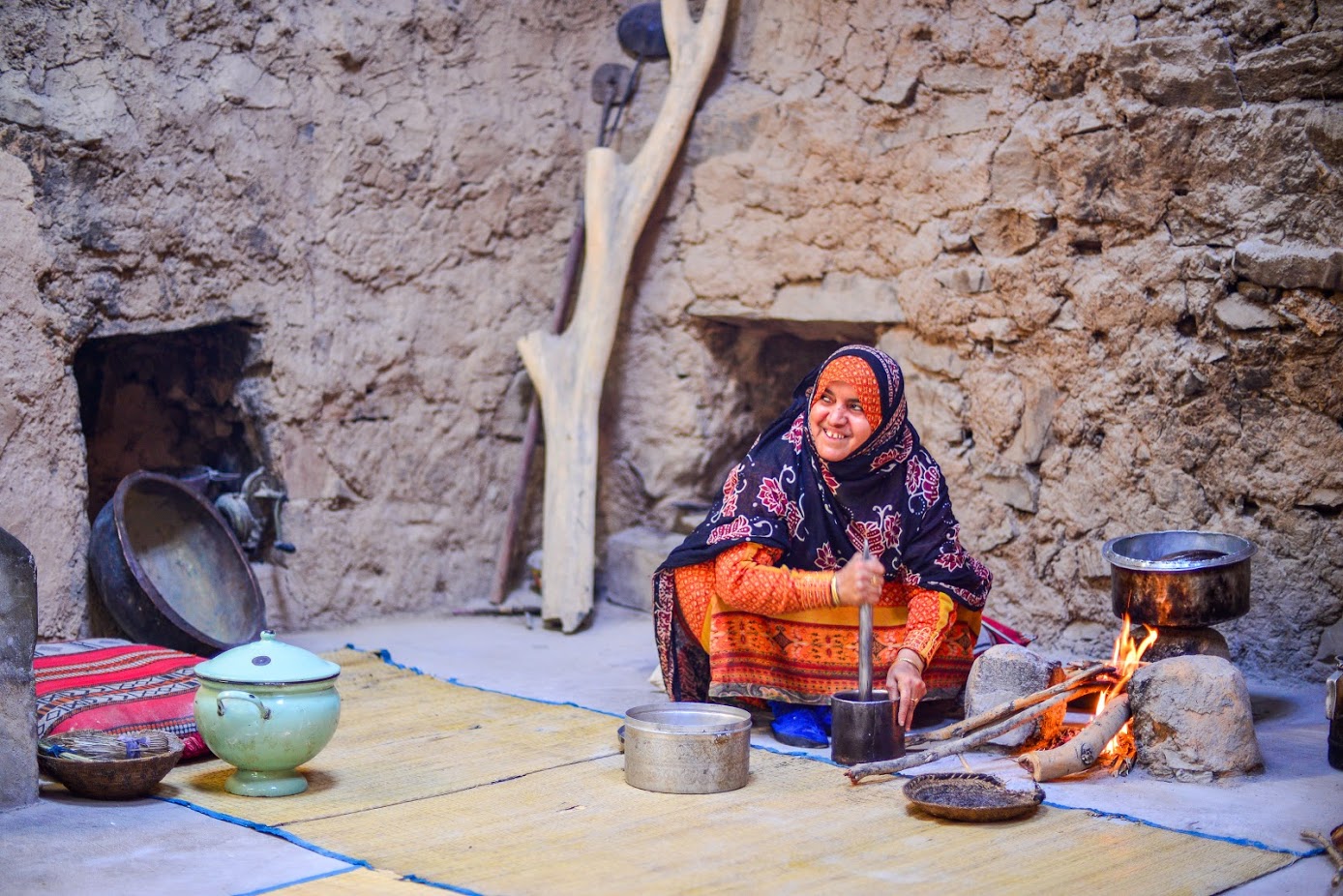 Oman History & Culture
Well-preserved culture and tradition combined with dramatic, breathtaking scenery create the perfect mix in progressive Oman. Observe sheiks haggling at lively markets where sellers parade goats, cattle and camels. Visit Oman's largest Mosque holding 20,000 worshippers, and share a meal with Bedouin friends, learning about their nomadic desert life. Pepper in some adventures, perhaps mounting a camel for a sunset jaunt to a starry desert night, swimming in Wadi Shab's natural pools and springs or creating an Arabic meal with our favourite chef for an unexampled, memorable journey.

Oman and Jordan Expedition
Discover the fascinating mix of modern and traditional on a journey through two magical lands. In Oman, escape the crowds and get a taste of the Bedouin life in the Wahiba Sands. Set forth on shepherd trail leading to abandoned villages and ancient dams. At dusk, witness cliffs so red, you'll swear you're on Mars. And then there's Jordan, where you'll explore the lunar landscapes of Wadi Rum, cool off in the salty waters of the Dead Sea and discover the secrets of ancient Petra. Cap it off with stays in otherworldly souks and desert night camps, and you're in for an unforgettable adventure that combines the best of the Arabian Peninsula.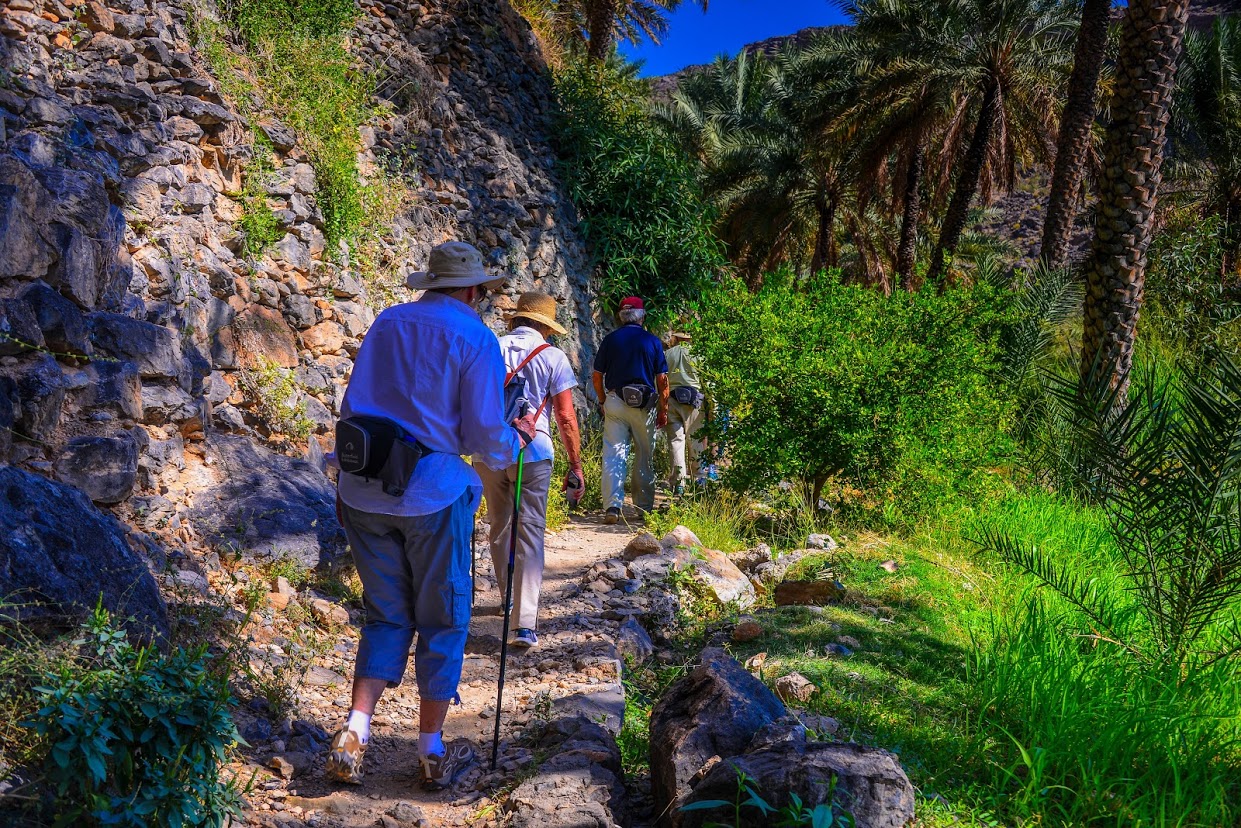 Oman Challenging Hiking
Blessed with some of the most unique desert terrain in the Middle East, the craggiest of cliffs and Jebel Shams, the highest mountain range in the country, Oman is a spectacular playground for avid hikers and adventure lovers. Go deeper here on a thrilling journey through challenging terrain like the Al Hajar mountains and the Omani Grand Canyons. Discover UNESCO-protected date plantations and rare desert flora, take a dip in hidden turquoise pools and savour the panoramic views of Oman's abandoned villages and unique biodiversity every step of the way.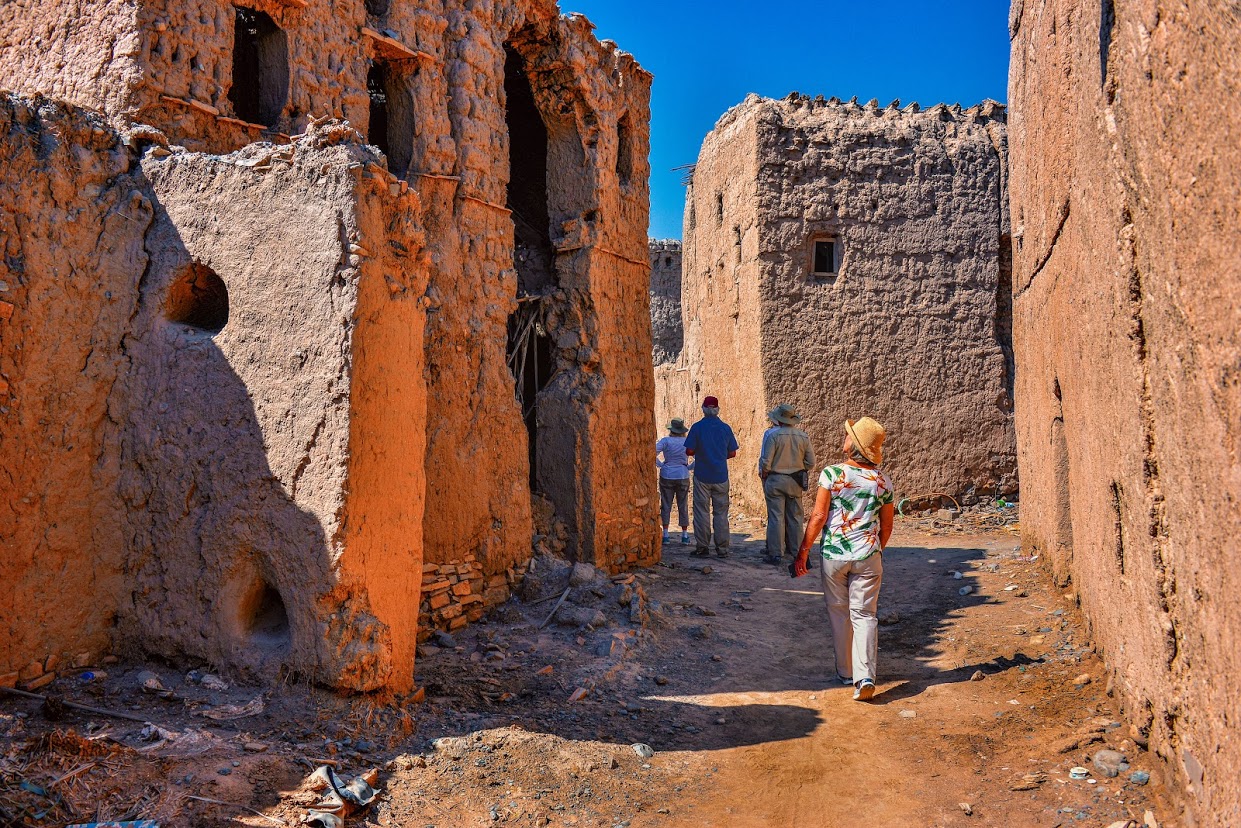 Dubai & Oman Active
Home to a skyscraper-filled skyline, gold souks the some of the best shopping in the world, Dubai is everything in excess and more. Luxuriate in this grand metropolitan shopping haven, feel the streets come alive each night and savour its unique architecture around every corner. Then escape the glitz and glam of Dubai and head to Oman, where endless white-sand beaches, the imposing Wahiba Sands and some of the most important Christian sites in the world await. We've combined the best of both worlds for a contrasting journey that will awaken the senses.
Our Favourite Accommodation
Let's bring your travel ideas to life
These highlights are just a sample of what you can do and discover in Oman. Whether you're looking for a quick 4-day getaway from Dubai or a 10-day adventure to the remote corners of this country, connect with your Experience Designer for Oman to start piecing together your perfect trip.
Notes From Your Designer:
Ideal trip length: 4 - 10 days
Starting Price: US $1,000 Per Person/Day