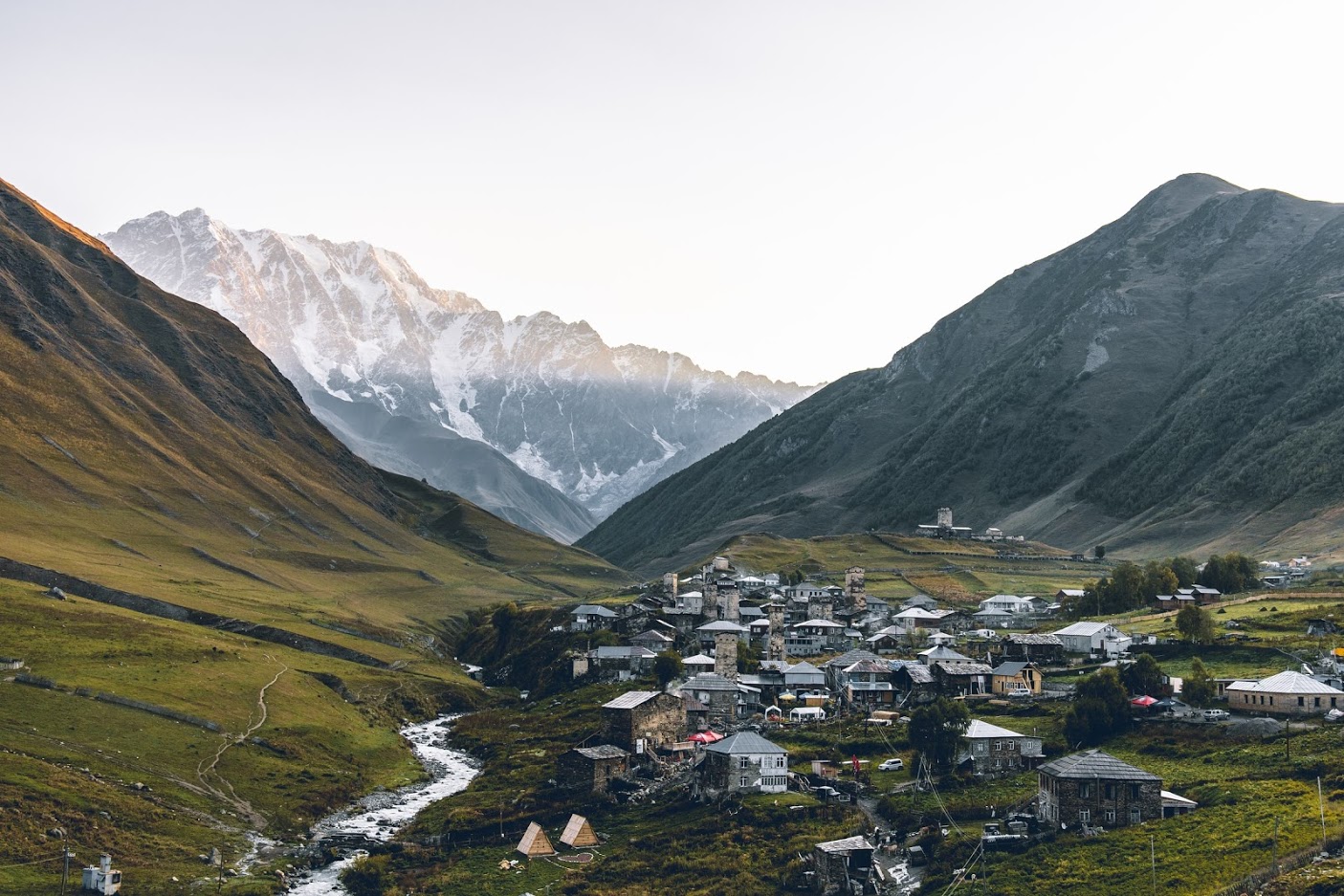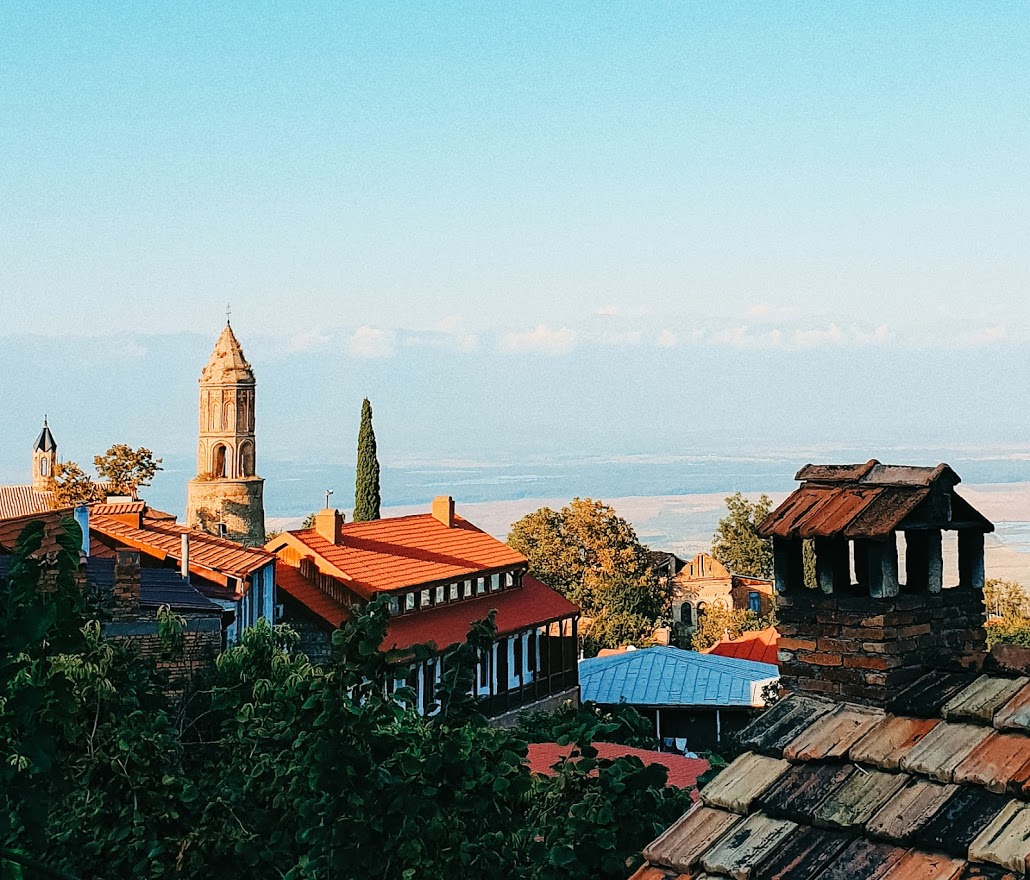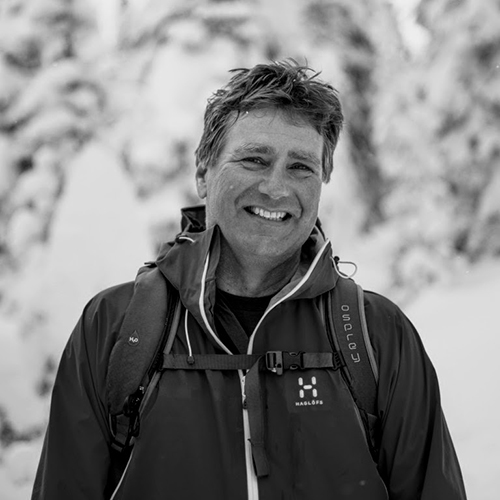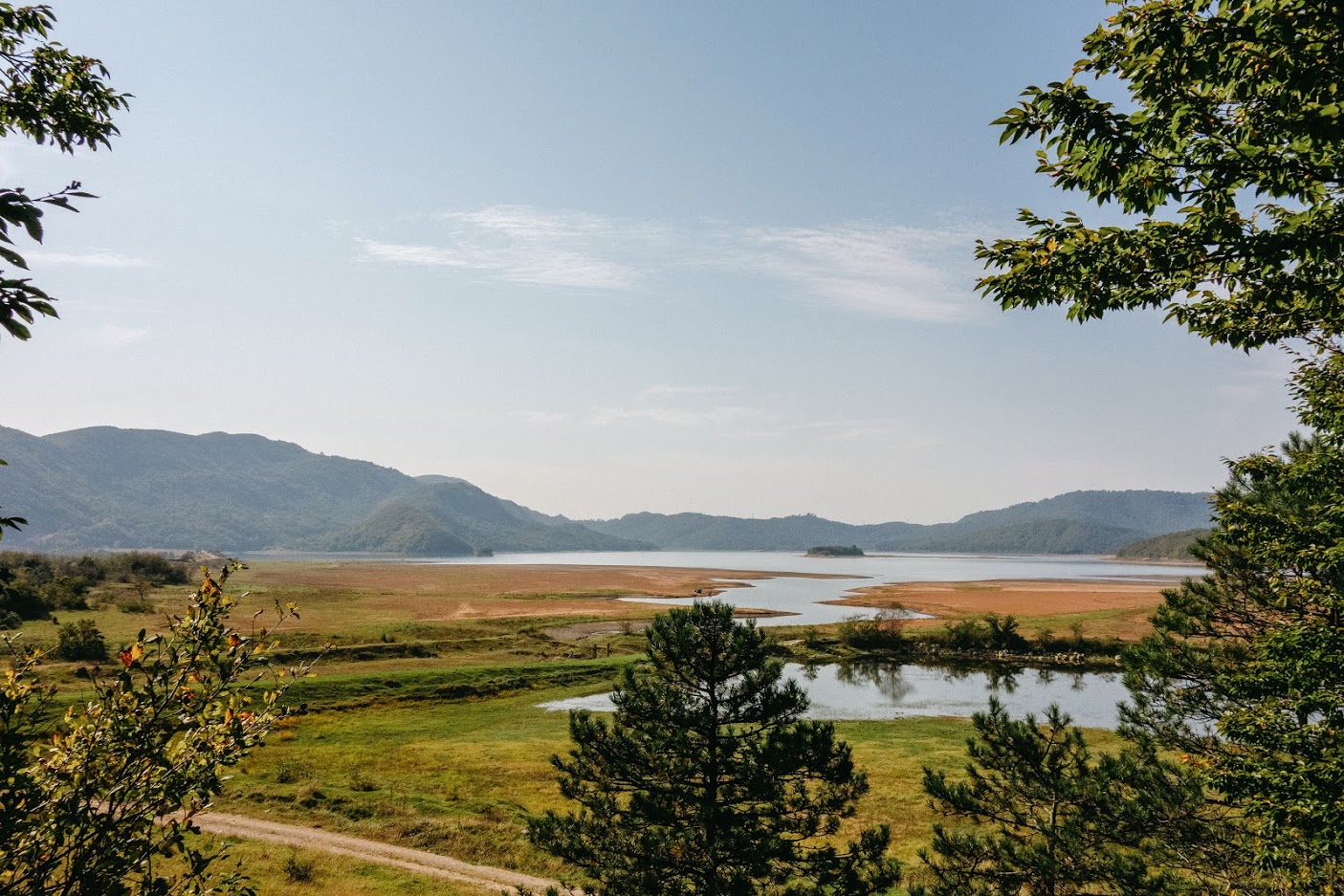 "An oasis of history and civility in the farthest reaches of Europe, the world is (finally) turning its attention to Georgia. This remarkable country is near and dear to my heart and I love showing my travellers its enigmatic countryside beauty, funky orange wines and effortlessly cool capital, Tbilisi."
—Tom Abraham, Experience Designer
Breathtaking mountain beauty in the ancient home of wine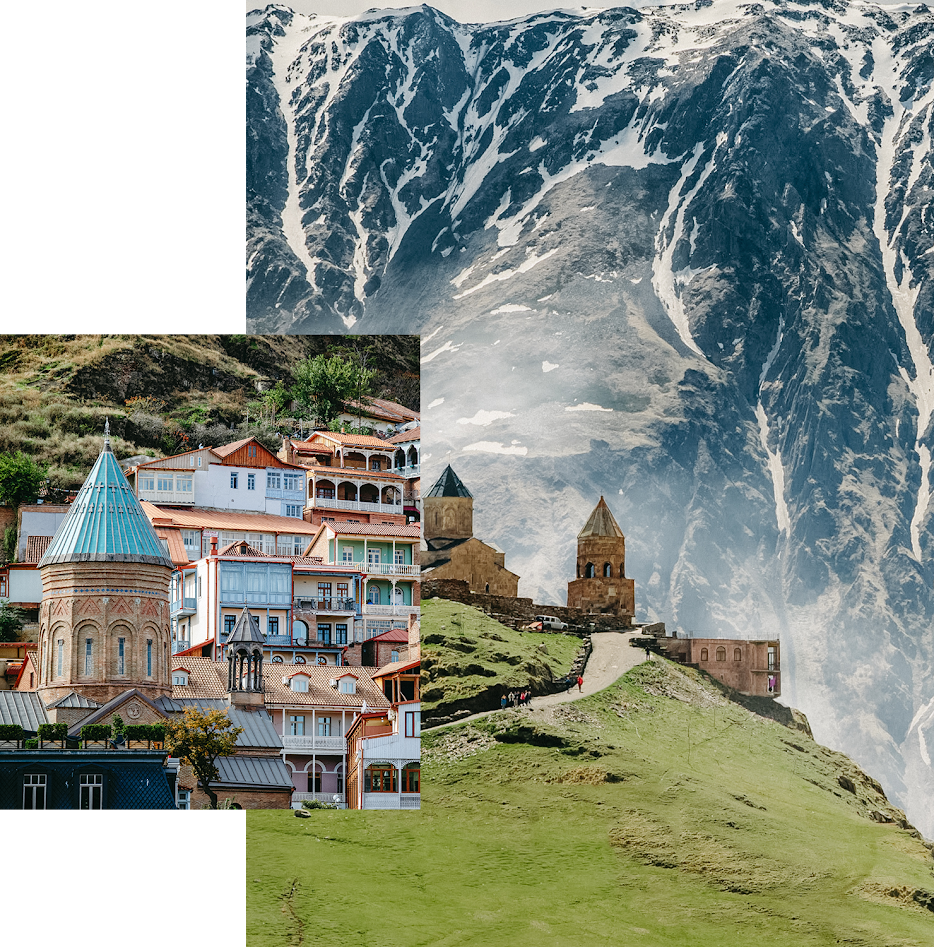 Georgia offers hugely varied geography, from the snow-covered peaks and glaciers of the Greater Caucasus mountains to the lush sub-tropics around the black sea. As varied as its topography is its culture. Once a part of the Silk Road, today you'll find hints of European, Asian, Middle Eastern and Russian influences. But what we love the most about Georgia is how it reminds us of life's simple pleasures, with its hearty and heart-warming cuisine, wines crafted using ancient techniques and generous hospitality.
Discover the possibilities: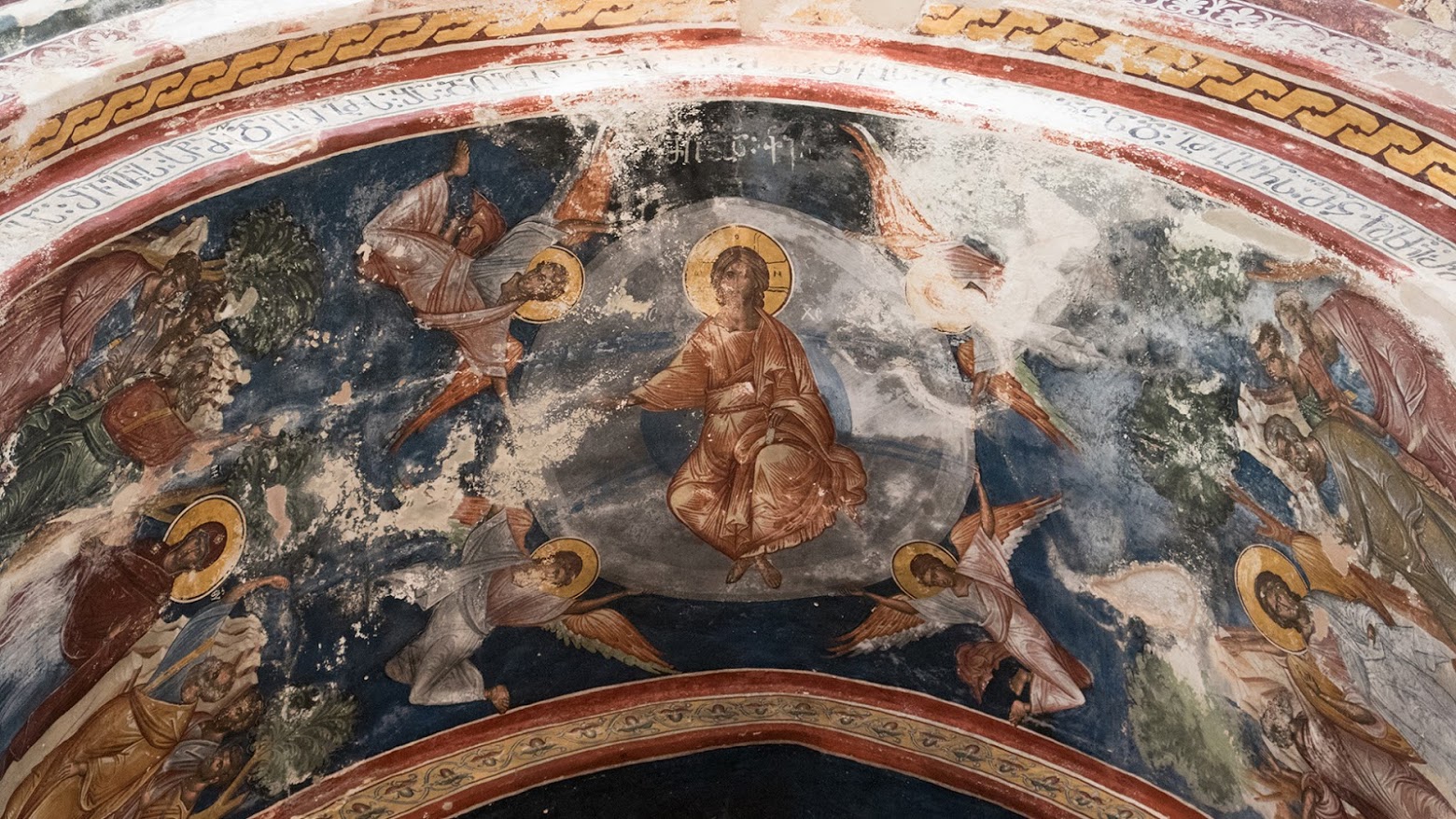 Georgian Culture
Georgia's capital Tbilisi might be the perfect city—not too big, not too small, perfect for exploration on foot, with many charming corners and alcoves where you'll discover a perfect wine bar or colourful carpet shop, a sculpture gallery or flower market. Walk a little further and find yourself in a shaded and cool botanical garden. Cross the river and explore a fortress dating back to the silk road. In the evening, ride a gondola to an elevated viewpoint and dine overlooking the lights of the city. Walk back through the streets of the city to your hotel, stopping to listen to streetcorner musicians and Georgian singers.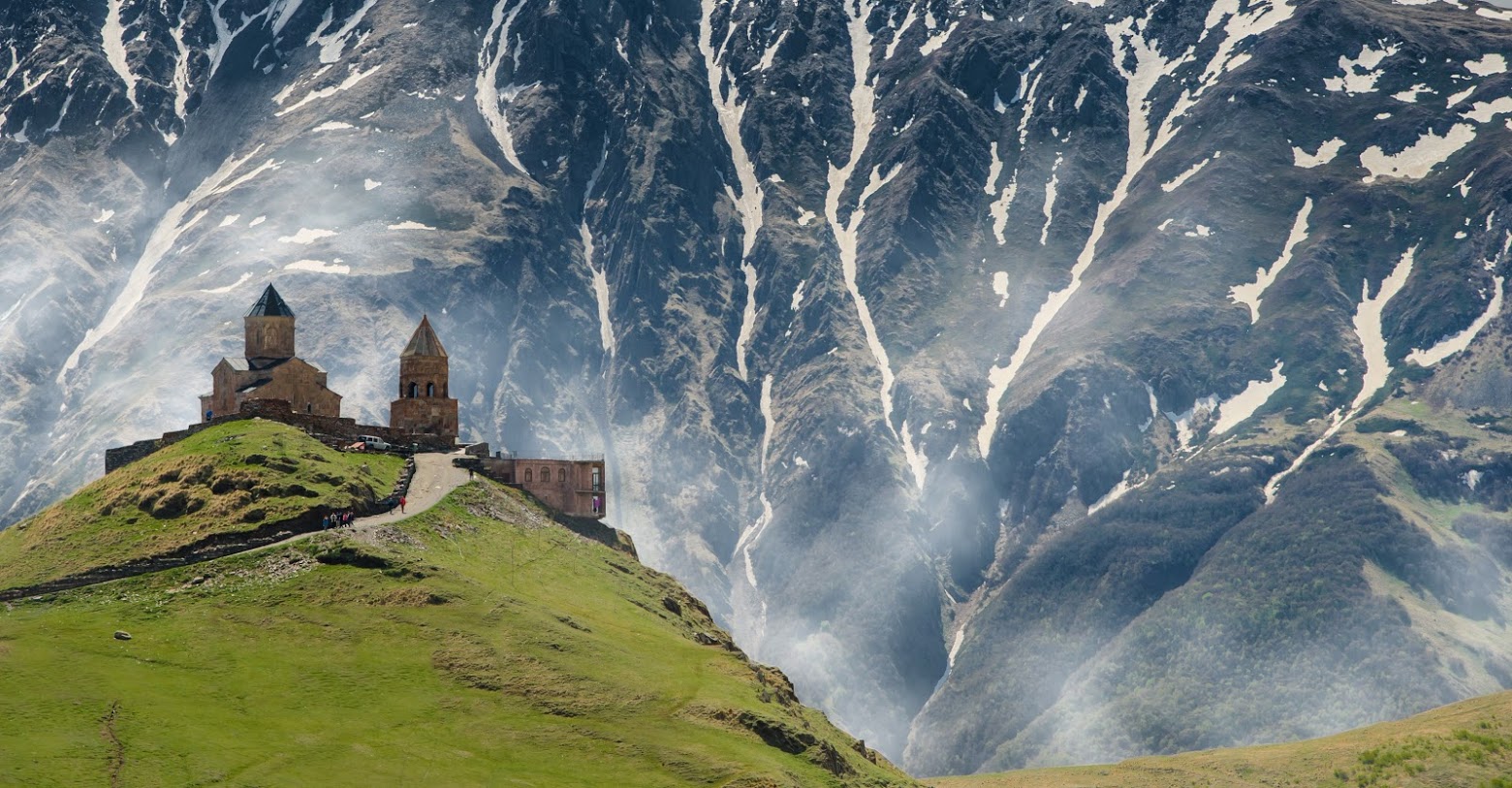 Georgia Walking & Hiking
The south Caucasus mountains rear up in the north of the country and form the border with Russia. Dark stone ramparts and blindingly white glaciers form an impossibly high barrier. Slip through a narrow pass and discover lush alpine meadows, springs and rocky streams coursing through them. Shepherds graze their livestock around small stone villages and hiking trails lead up hidden valleys to forgotten fortresses and lonely monasteries.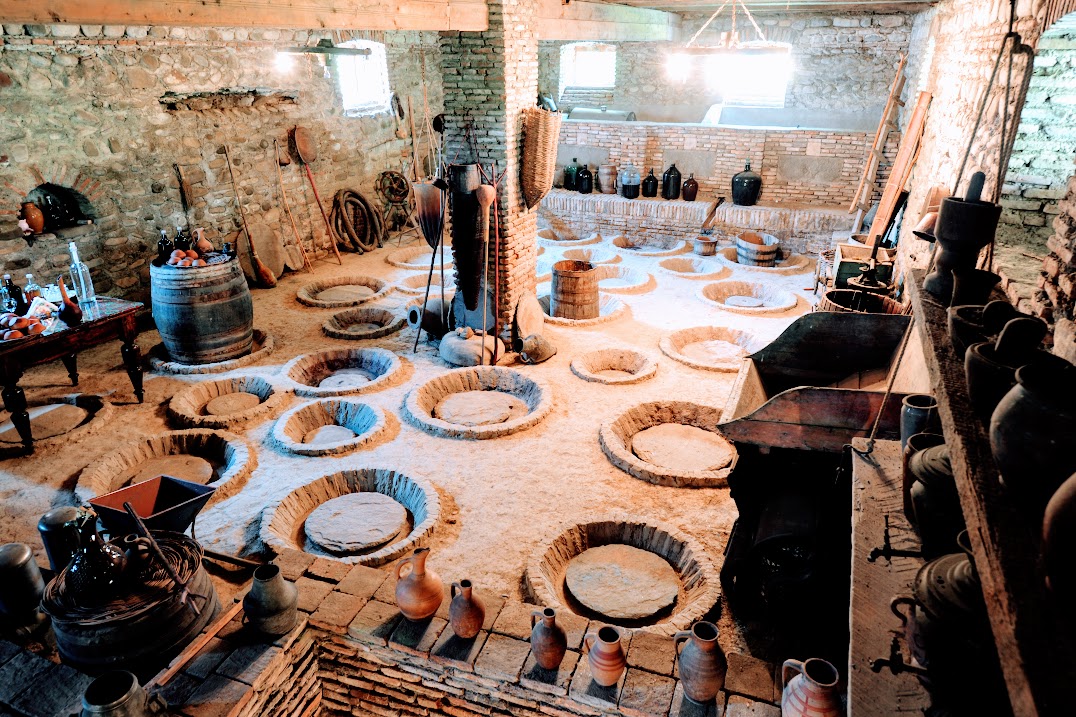 Georgian Wine
The Kakheti Valley encompasses hectare upon hectare of vines and myriad wineries. Some are small family producers, some are cooperatives operated by orders of monks, some are large-scale producers that supply Moscow and St Petersburg. Almost all are making their wine in the ancient organic way, stored in underground qvevris, which are massive earthenware urns. The wines are clean, natural and refreshing mirroring the landscape of broad river valleys, mountains, fields and forest, and we collaborate with the best producers to give you a taste.
Our Favourite Accommodation
Let's bring your travel ideas to life
These highlights are just the beginning of what you can do and discover in Georgia. Mix and match a little bit of everything, add on a few extra nights and private tours in Tbilisi or pair it with a few nights and private tours in Istanbul (your flight might end up connecting through there). Connect with your Experience Designer for Georgia to start piecing together your perfect trip.
Notes From Your Designer:
Ideal trip length: 5 - 8 days
Starting Price: US $1,000 Per Person/Day