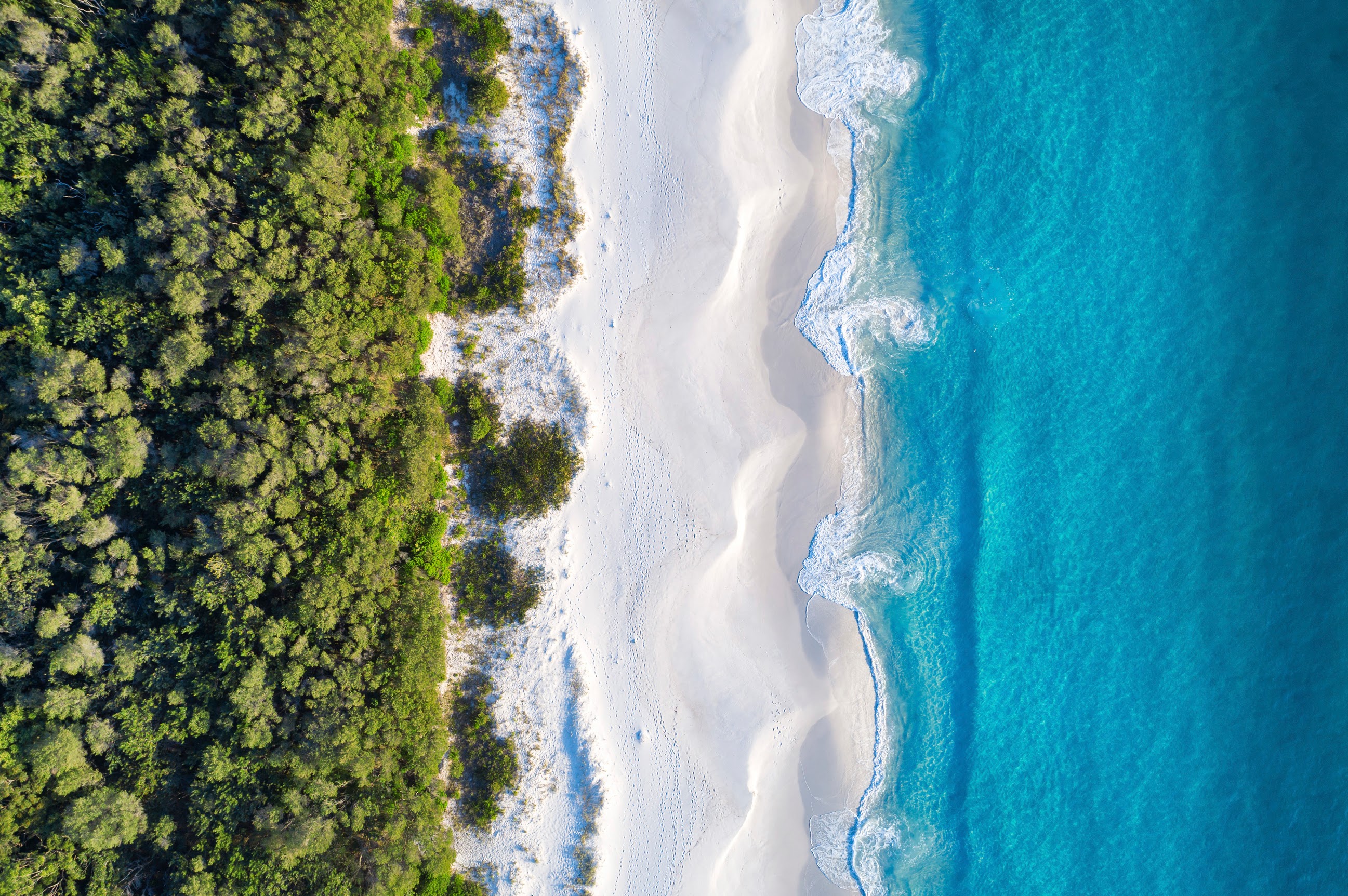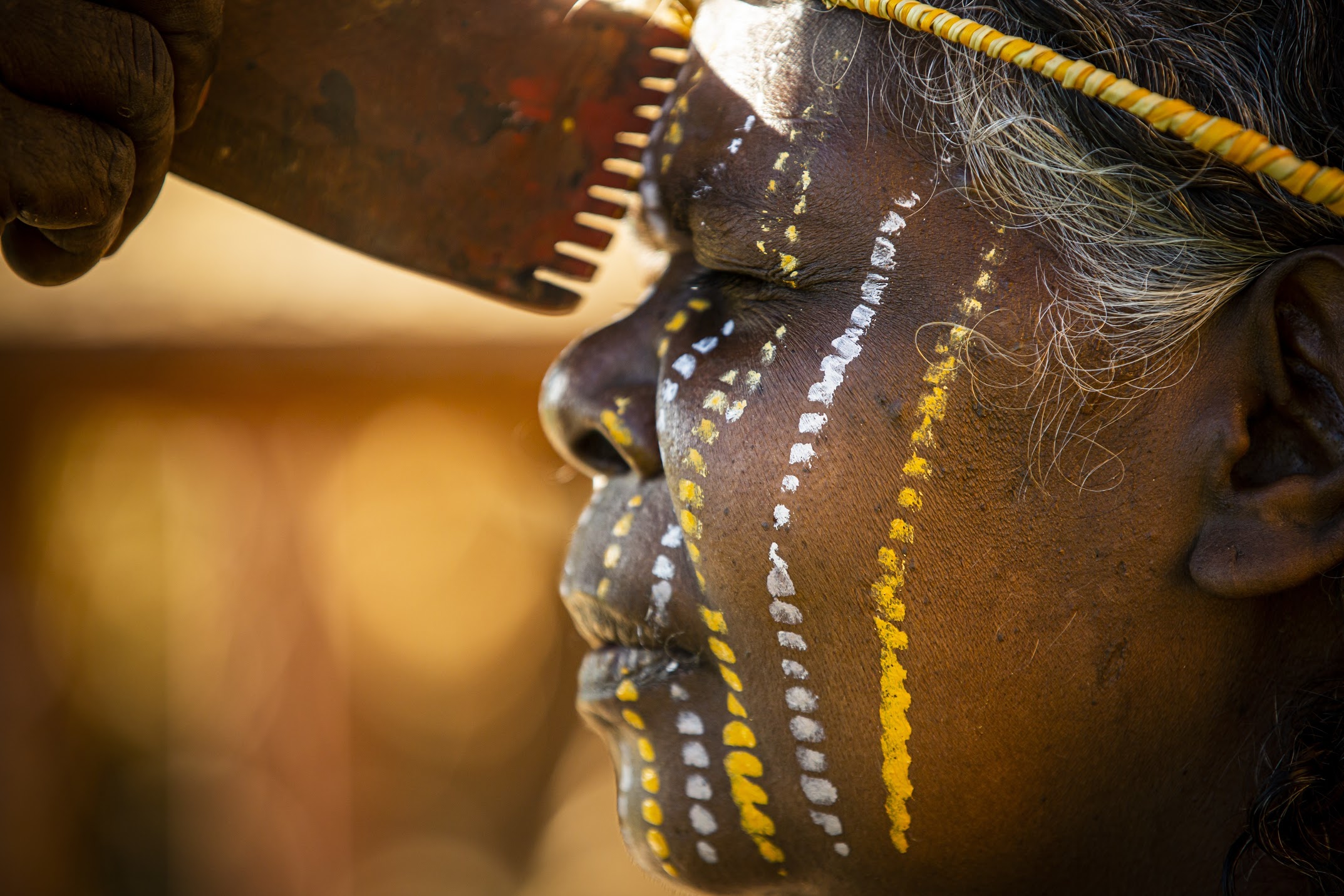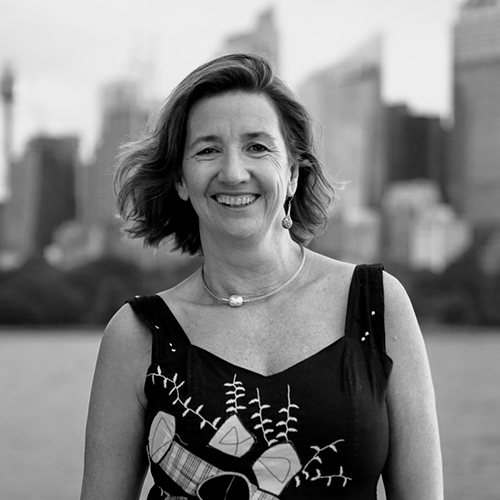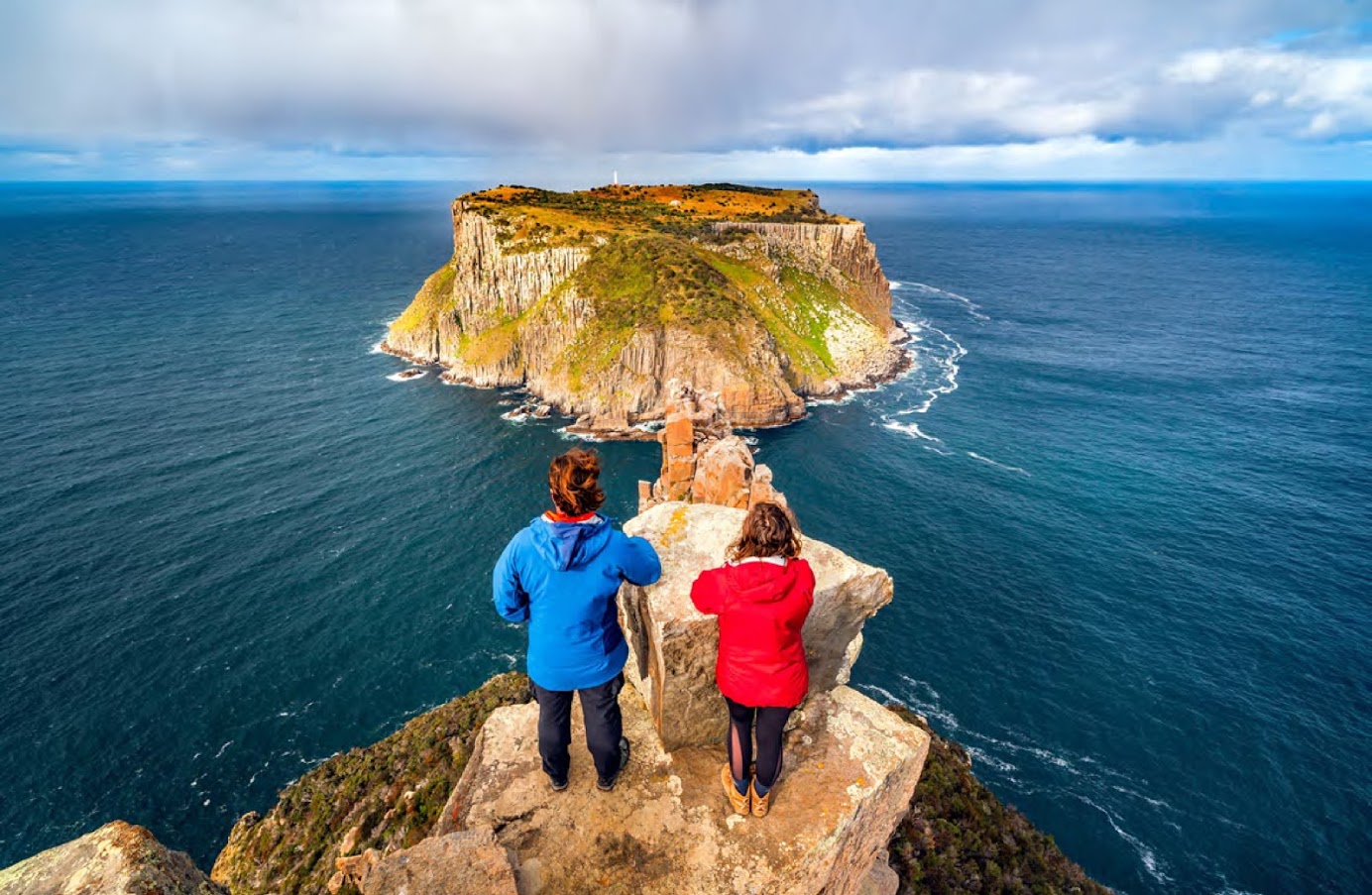 "As a born-and-bred Aussie, my trips are truly from the heart. I aim to strike the perfect balance between what travellers need to see on a first-time trip to Australia with my favourite under-the-radar, local spots."
—Annalise Andrews, Experience Designer
Experience Australia through the eyes of a local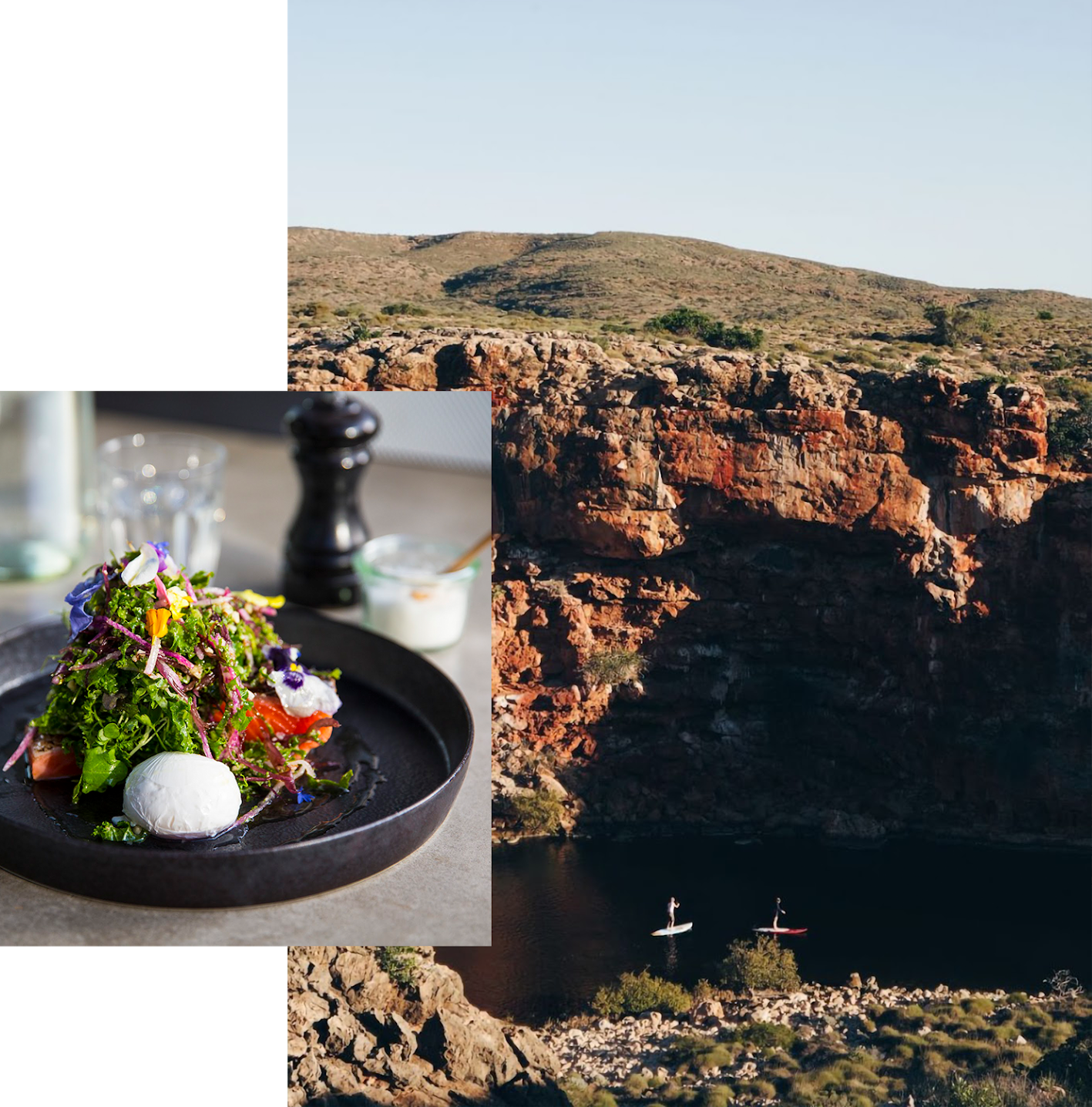 There's something about Australia. It's a land at once both ancient and new, with a vibrancy that's reflected in the sparkling blue of its oceans and the easy friendliness of its locals. It's a place where space is celebrated, and lingering longer is a way of life. Australia is the graceful curves of the Opera House and the perfect trajectory of a kangaroo's bound. It's red desert sands, green rainforests and a flawless Melbourne latte. It's a reef stretching thousands of miles, an ancient story nurtured by countless generations, and a warm G'day that rolls off the tongue. It's a place to discover, at least once, and realize you want to return again and again. Let us tempt you Down Under.
Discover the possibilities: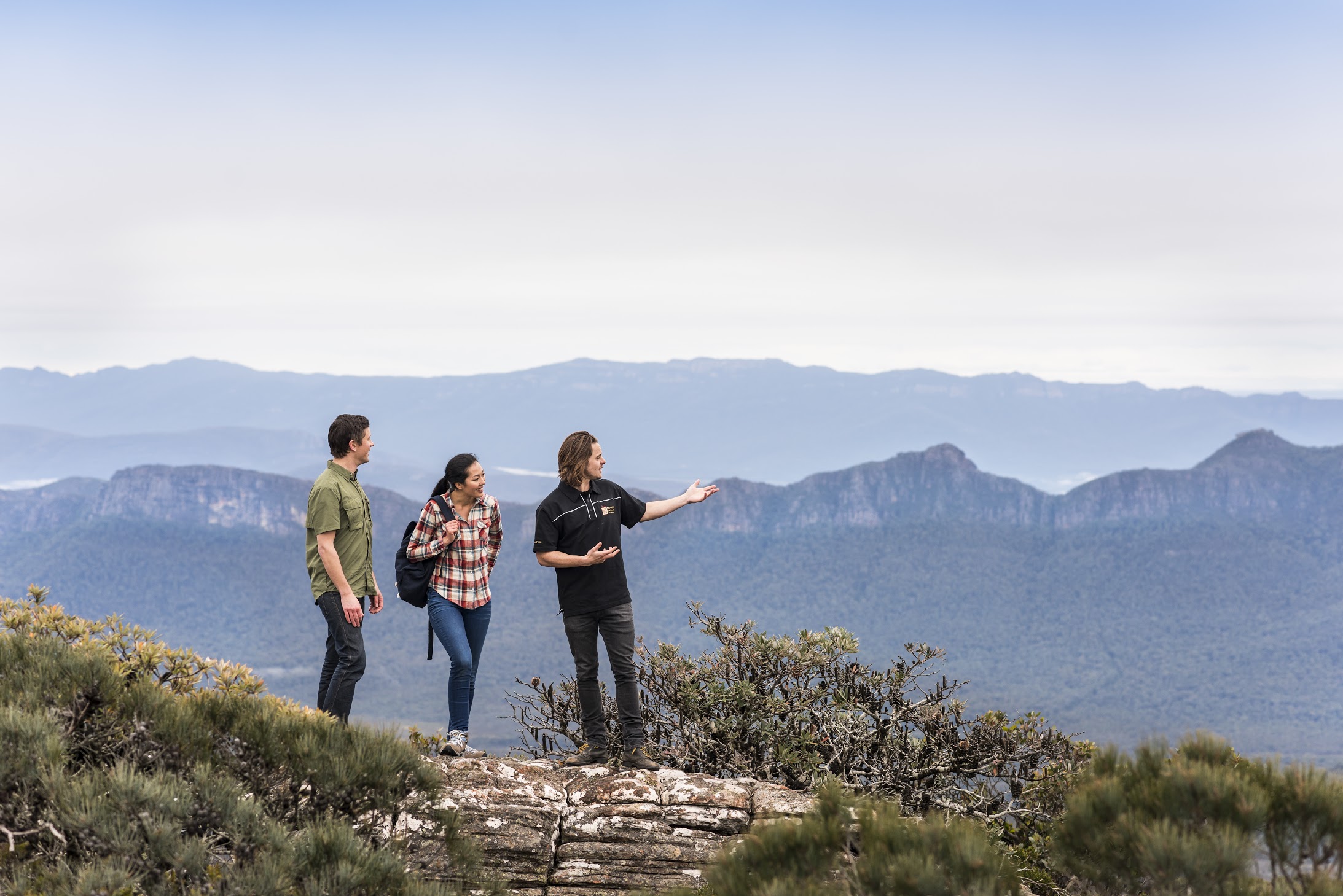 SOUTHERN AUSTRALIA SAFARI
Delve into the good life at some of our favourite hidden spots. In the small town of Dunkeld, hike with wildlife in the Grampians then tour the kitchen gardens with the chef of a superb destination restaurant. Fly into lunch at an award-winning beef farm, then discover the innumerable delights of Kangaroo Island. Dig your toes into the sands of the Eyre Peninsula as you cast a line to catch dinner, pull oysters straight from the sea and enjoy your spoils over a glass of local wine.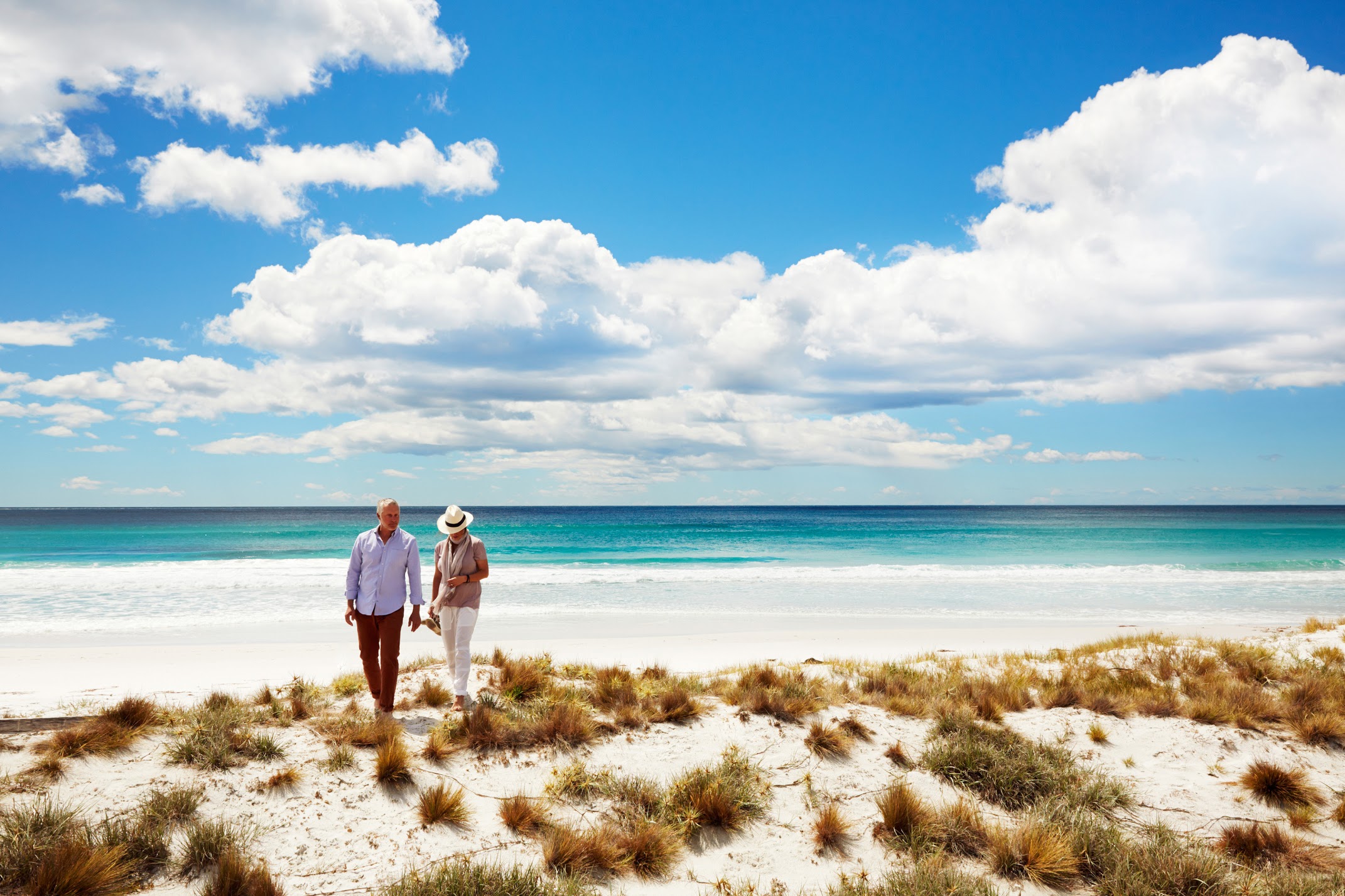 AUSTRALIAN EASTERN EXPLORER
Vibrant cities, vines, coastal walks and an island-paradise await on Australia's east coast. Start in cosmopolitan Melbourne before exploring the wineries and wildlife of the Mornington Peninsula. On the island-state of Tasmania, discover Hobart's convict past, then luxuriate in the splendour of one of our favourite eco-lodges overlooking the stunning landscapes of the Freycinet Peninsula. Explore Sydney and enjoy the incredible food scene, then relax in the breathtakingly beautiful magnificence of Lord Howe Island.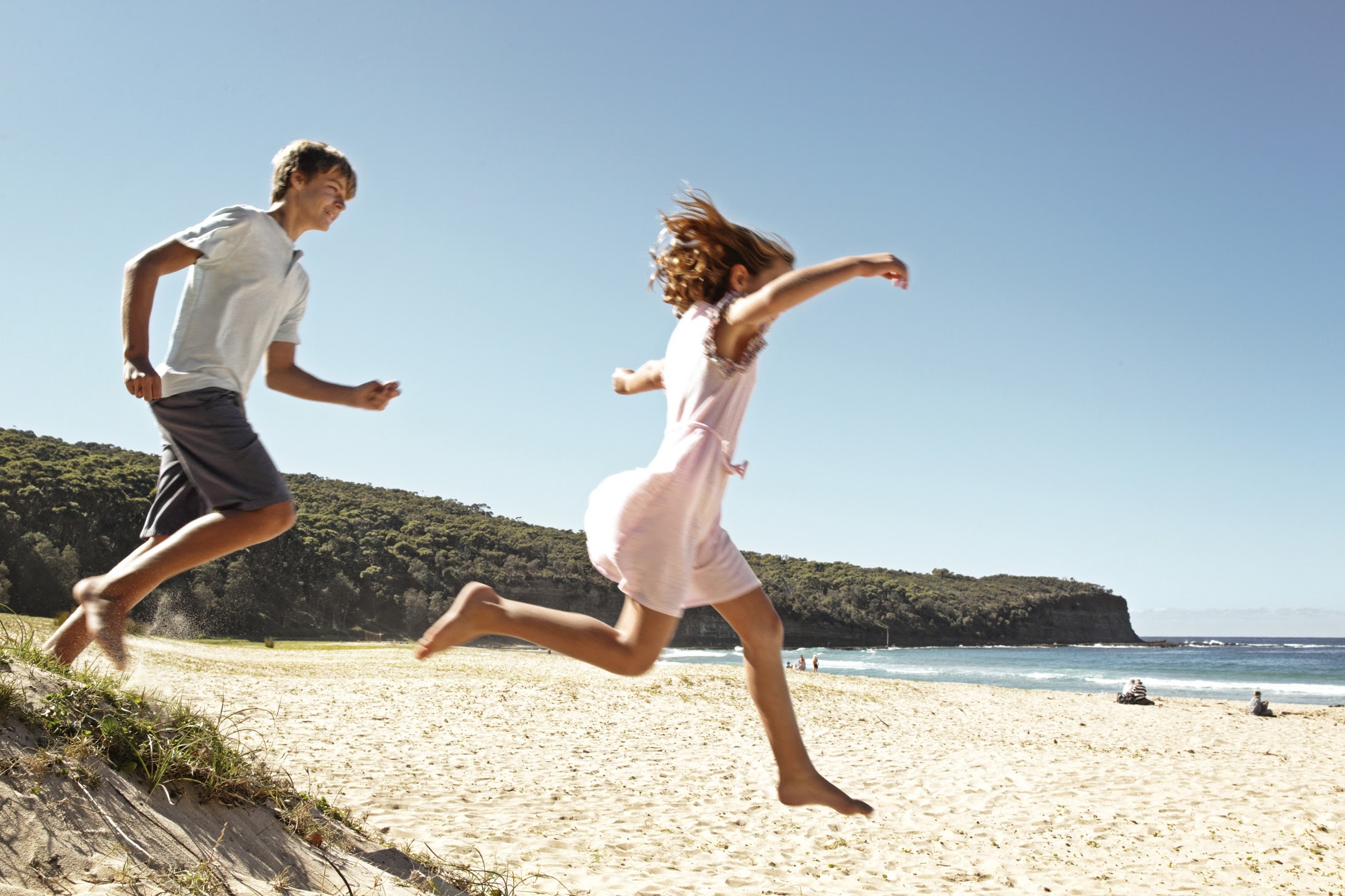 AUSTRALIA FOR FAMILIES
Safe, fun and bursting with ways to get active outdoors, Australia is made for families of all ages. From the surf breaks of Byron Bay to the remote escarpments of the Kimberley, there's plenty to engage young minds. Hunt mud crabs on the beaches with Indigenous elders, kayak with turtles in the Great Barrier Reef, or find your inner artist as you try your hand at street art in the laneways of Melbourne. Savour the taste of disconnecting and reconnecting.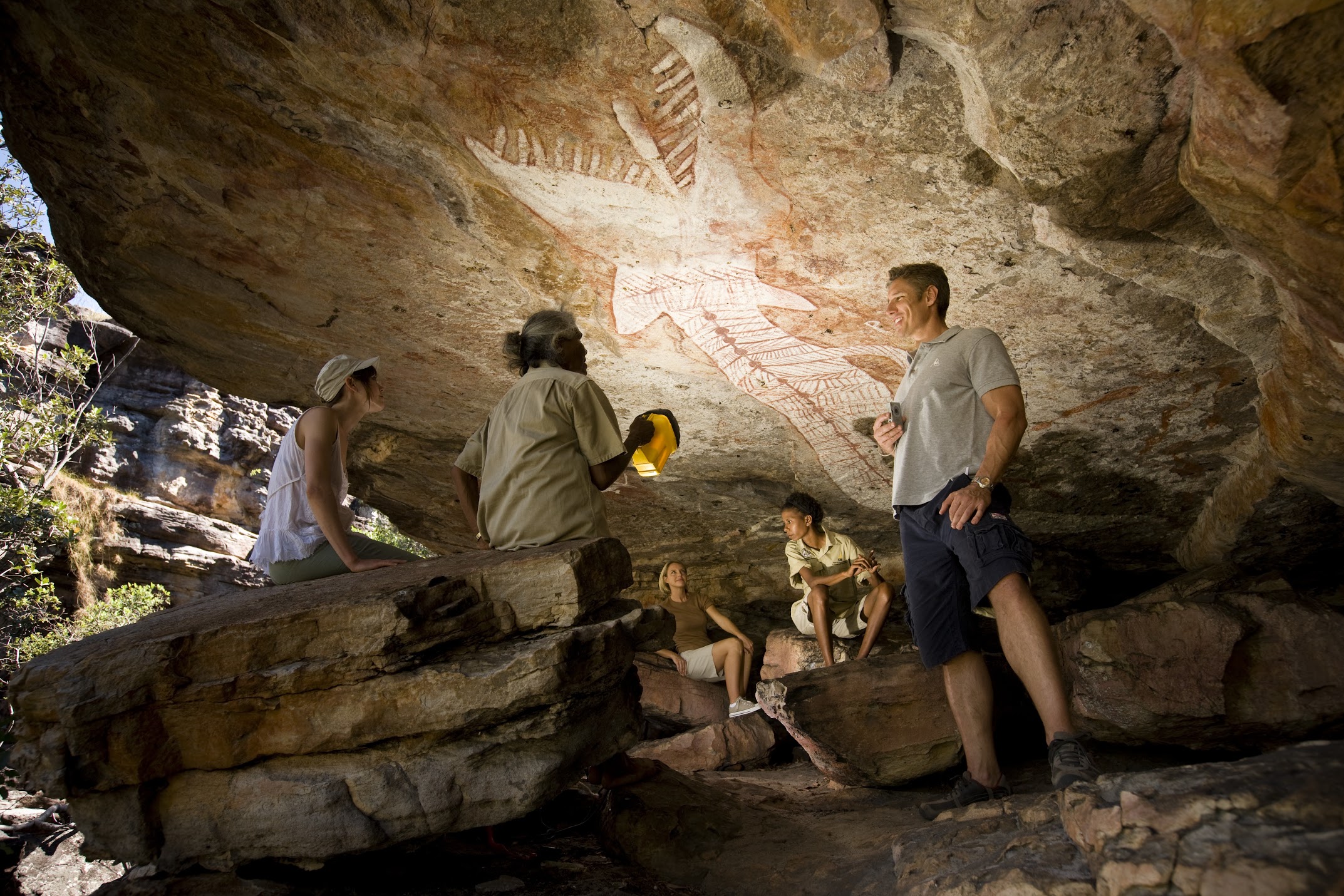 AUSTRALIAN OUTBACK JOURNEY
The incredible experiences of Outback Australia stay with you for life. In the remote landscapes of Arnhem Land, connect with Indigenous elders, explore ancient rock art and silently cruise amongst the wildlife. Stay on a half-million-acre cattle station in the Top End, fly over streaming waterfalls, swim in isolated billabongs and land on red escarpments without another human in sight. At stunning Ningaloo Reef, stay in a desert-meets-the-ocean luxury camp by night, then dive with whale sharks by day.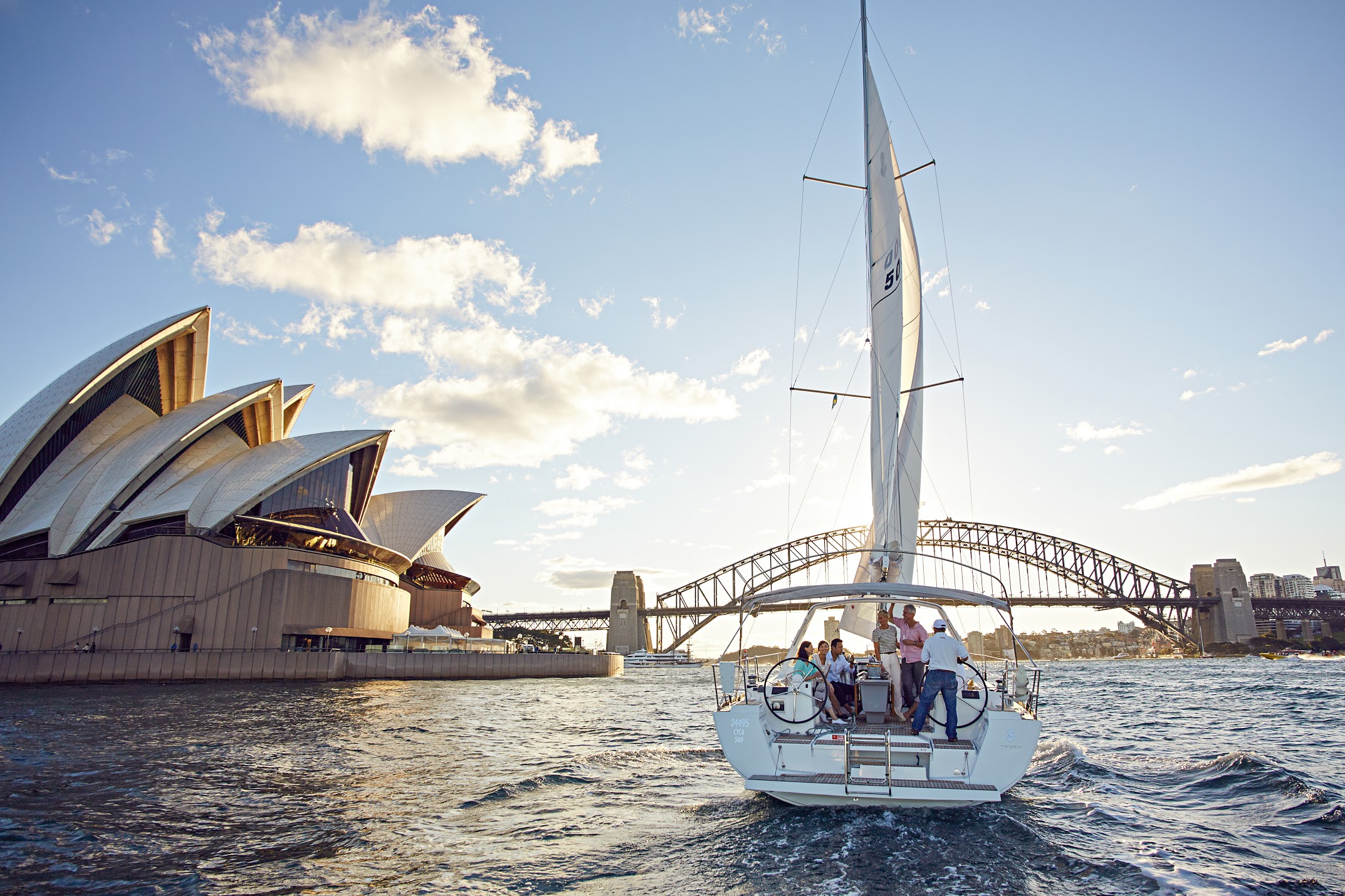 AUSTRALIAN ICONS
For a first taste of Australia, experience the most iconic sights interwoven with B&R magic. Walk Melbourne with our local guide before discovering his favourite urban restaurants or countryside wineries. Learn about Indigenous culture in the Red Centre under the shadow of Uluru, then find yourself sailing on Sydney Harbour with a new mate and a glass in hand. Relax on the Great Barrier Reef with luxurious resorts and relaxing spas, or take a seaplane to a secluded white-sanded beach.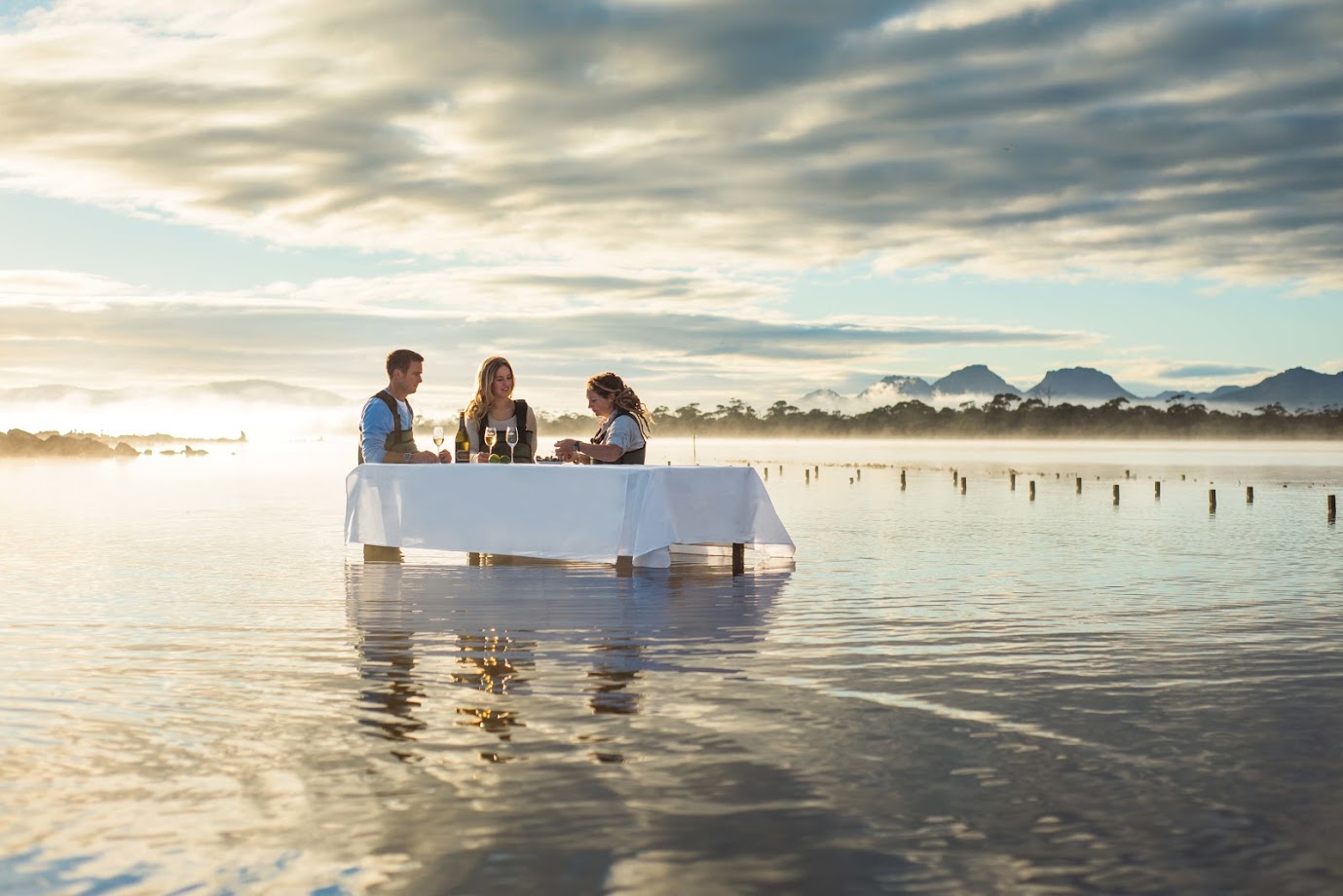 AUSTRALIAN FOOD & WINE
Australia's food and wine scene pack a punch, with a reputation matched only by the freshness of the local produce. Seafood pulled straight from the oceans pairs with crisp Tasmanian whites. Beef from vast cattle stations sits perfectly with rich, strong Barossa reds. Indigenous ingredients add an unexpected depth to multicultural flavours carried here from around the world. Whether you're dining at the hippest of Melbourne restaurants or sitting by a campfire under a star-filled sky, there's so much to savour.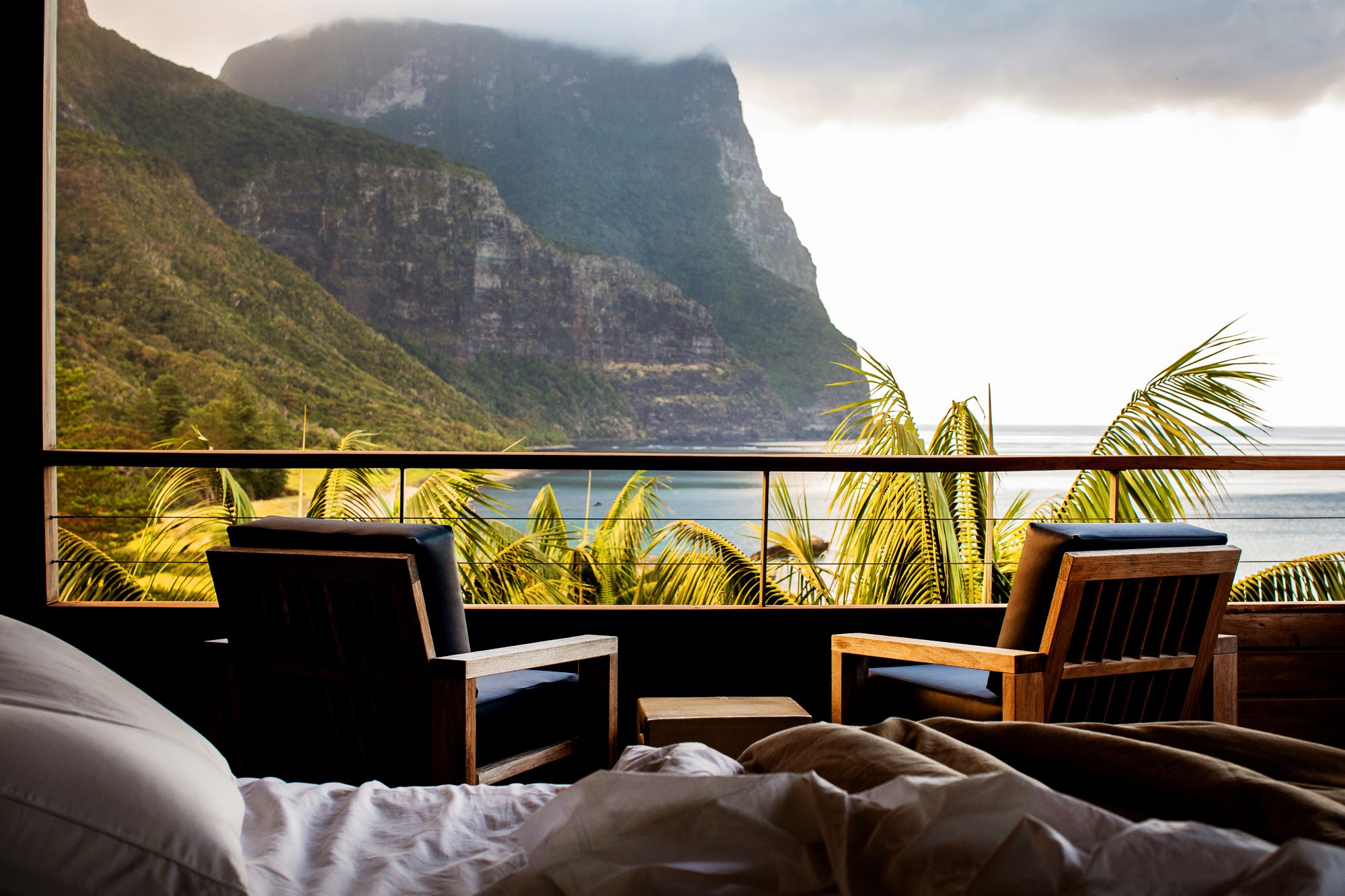 Slow down to see Australia
If there's one thing Australians know how to do well, it's to relax and enjoy the moment. This is a big country where small things are celebrated, so take your time with a long stay, or concentrate on a few areas then plan to come back for more. Take a breath as you take in the view. Lose yourself in the moment. Spend a chilled afternoon getting to know the locals over a cold one. And linger longer, knowing that she'll be right mate.
Our Favourite Accommodation
Let's bring your travel ideas to life
These highlights are just a sample of what you can do and discover in Australia. Mix and match a little bit of everything or create the ultimate Down Under adventure and pair it with neighbouring New Zealand. Connect with your Experience Designer to start piecing together your perfect trip.
Notes From Your Designer:
Ideal trip length: 12 - 20 DAYS
Starting Price: US $1,000 Per Person/Day