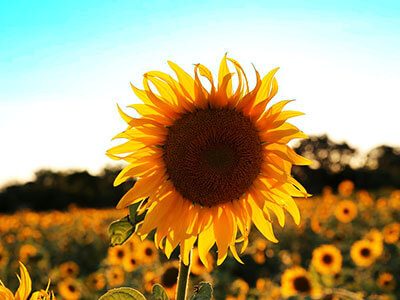 Deciding what to see in Provence when you only have a few days (or even a few weeks) to explore is a little bit like choosing which Beatles song to listen to when you only have a few minutes: you know you can't really go wrong, but it's still so hard to choose!
Rich with history and culture dating back to the ancient Romans, Provence is rife with sites—both natural and man-made—that just beg to be discovered.
Below we've rounded up a few of our favourites to help make your decision about which ones to focus on less agonizing—well, slightly less agonizing.
---
What to See in Provence
Go for a Walk in St-Rémy
Start at the neo-classical church of St-Martin; rebuilt around 1820, it still retains its 14thC bell tower and has one of the finest church organs in Europe.
Place Favier
Turn left behind the church on rue Daniel Milhaud, cross over rue Carnot, and you will reach Place Favier. This was once the herbal marketplace. Points of interest on this square include the two Renaissance palaces.

The first is the 16th c. Hotel Mistral de Mondragon (no connection with the poet Mistral!), which now houses the Musée des Alpilles-Pierre de Brun. The exhibits relate to local art and traditions.
Opposite the museum is the second Renaissance palace, the Hôtel de Sade, once owned by the infamous de Sade family. This 15th-16thC building boasts a small but interesting archaeological collection from Glanum (enter from the rue de Parage).
Make your way back to rue Carnot and turn left. Further down, you will come across the Fontaine Nostradamus on the corner. Turn down rue Lucien Estrine to the Hotel Estrine.
This 18thC mansion houses the Centre d'Art-Présence Van Gogh. Exhibits detail Van Gogh's work and presence in the town, but unfortunately display none of his original work.
At the end of this street, turn right, back to the church of St- Martin. Just before you reach the church, turn left on rue Hoche to see the birthplace of Nostradamus.