Having borne witness to every regional power under the sun Lithuania, Latvia and Estonia share a long, tangled past. Decades later, each tiny country proudly flaunts their independence with open arms, all while preserving their rich, complex history.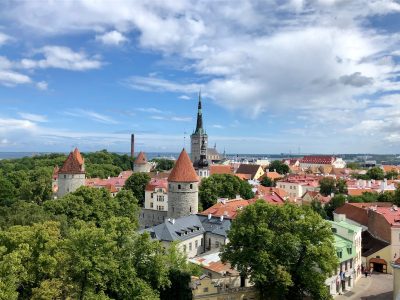 Tales of Vikings, crusader kings and bohemian artists can be seen through Riga's art nouveau streets, Tallinn's green spaces and Vilnius' historically-rich Old Town. Fairytale castles, elegant manor houses and hilltop fortresses dot the countryside. Chefs head to the woods to forage for fresh berries. And locals smoke their own fish and brew their own beer. The Baltic states are a storybook come to life, and they're still flying well below the radar.
Meanwhile, at B&R, it's long been our vision to put the Baltics back on our map, and we've crafted an incredible collection of journeys showcasing each country's best.
In the interview below, Experience Designer Mario Koch shares with us field notes from his recent research trip, what travellers can expect on our Lithuania to Latvia Multi-Active and Baltics Bespoke trips, and the highlights from each region.
What makes the Baltics interesting for active travel?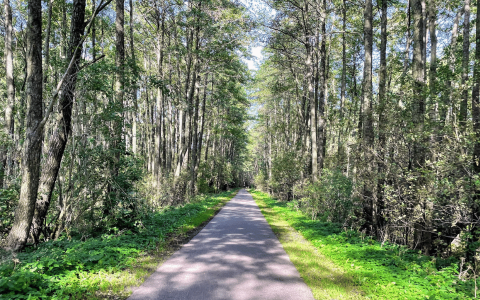 Even though Estonia, Lithuania and Latvia are small and so close together, each country is very distinct. What they all have in common is seemingly endless space and nature. There are endless forests to bike and walk through.
There's the Baltic Sea coast—hundreds of kilometres of white sand beaches, very often several hundred metres wide from the dunes around to the fringes of the sea. You can just drop your clothes and run to the water until you stumble into the little salty, always fresh, extremely calm waters. You can stand-up paddle, swim, row, fish, kite-surf, windsurf and island-hop in kayaks or canoes.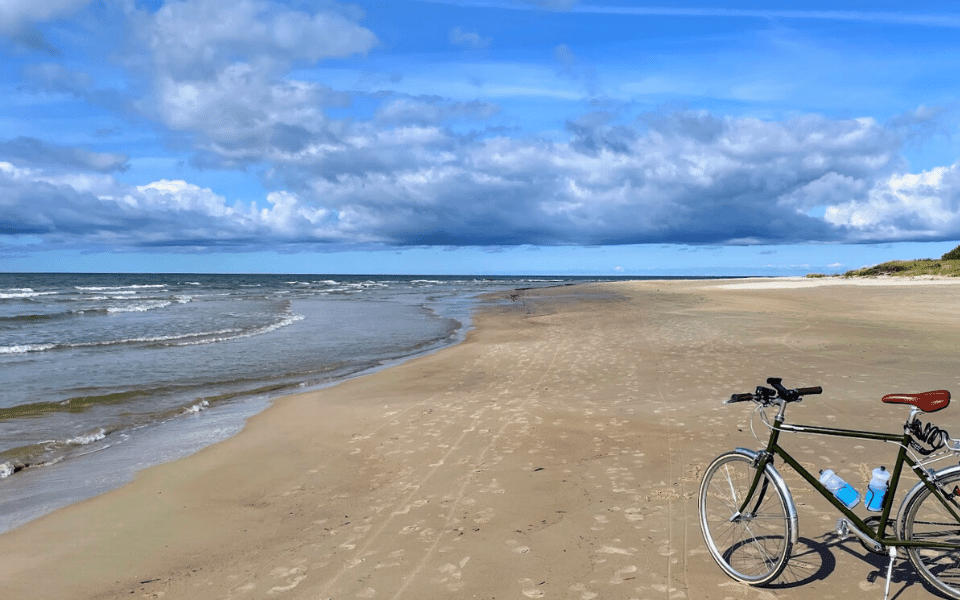 Any cool events travellers can look forward to while on trip?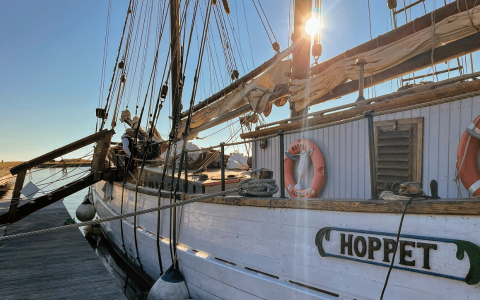 So many! Sailing on a private fore-and-aft schooner, either to head to an island or taking a serene cruise on a bright summer night while sipping homemade beers and liquors. 
There's also fascinating Soviet and Cold War history to be discovered everywhere. I went into a formerly top-secret nuclear missile launch base in the middle of nowhere in Samogitia, Lithuania, which you can perfectly explore nowadays.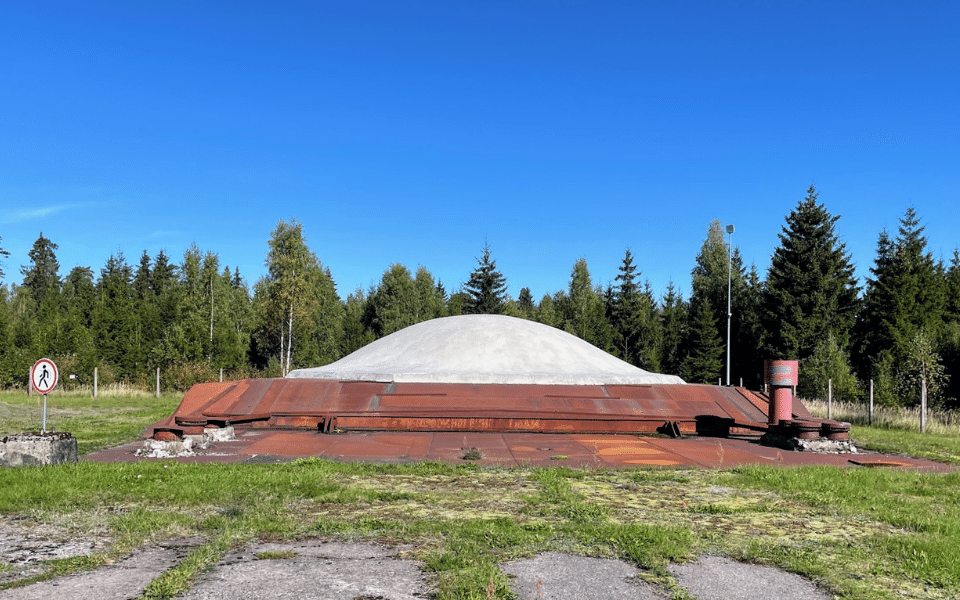 The "connection" to nature we can offer there is outstanding: foraging, fishing and then cooking your own food with a local chef. We'll also be able to see Vilnius—which looks like Florence in the North with all its churches and palazzos built by Italian masters—from above, from our hot air balloons.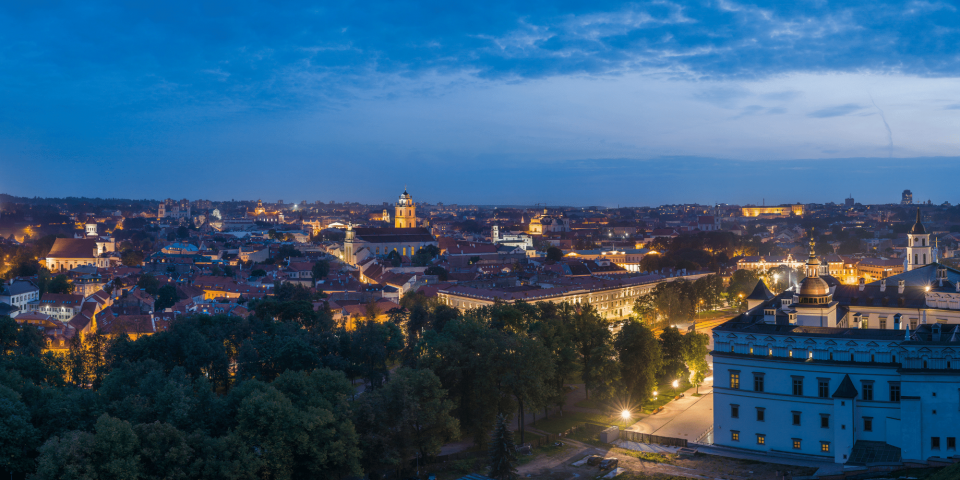 We'll take over a spa property in central Lithuania, lying peacefully by a beautiful lake right in the heart of a national park. We can kayak to tiny islands, where a bar and cocktails will await, complete with music and bonfire. The whole journey, whatever our travellers will be looking for, can be extremely memorable and different.
Can you describe the food scene?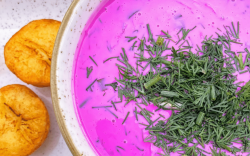 Extremely interesting, contemporary and influenced by Nordic cuisine.
There's a strong sense of belonging to the region's nature amongst the new generation of chefs in all three countries. Forests play a big role in the cuisine, as does the sea and all the great rivers and lakes.
Chefs go into the woods, foraging for berries, mushrooms, pine needles, edible lichens, moss and more. Local fish is served in all kinds of ways—almost everyone in the countryside smokes fish themselves. Hunting is very popular here, so you'll find lots of game on the menu, and there's also a thriving vegetarian and vegan food scene. And in the cities, of course, there is a great international food scene. You can find anything from great Italian and Japanese to authentic and delicious Uzbek, Russian and Georgian cuisine.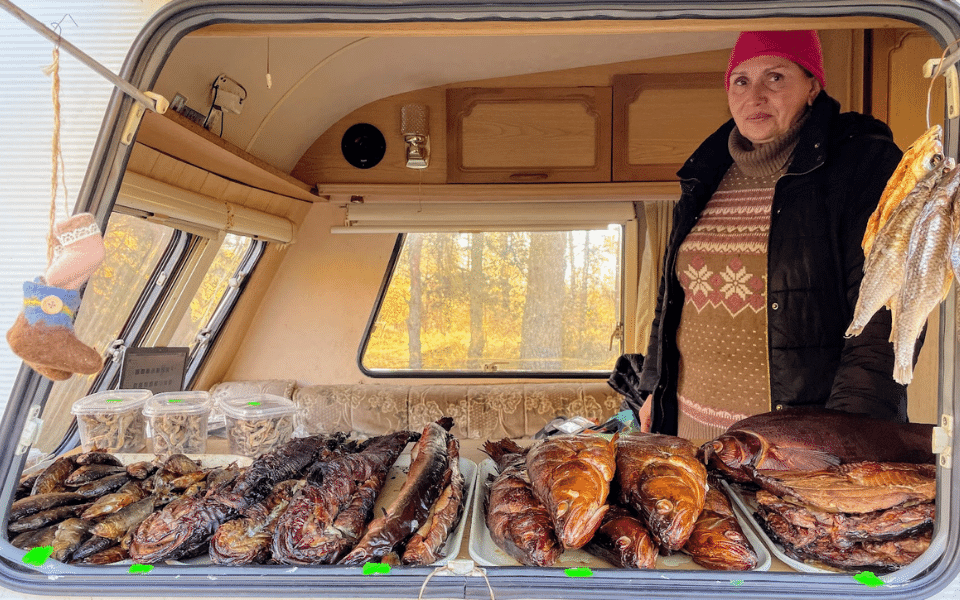 The Baltics are enchanted with a seemingly endless amount of medieval castles. In your opinion, which castle was the most impressive?
Only speaking about medieval castles, I think the most impressive in terms of location and sight was Trakai Island Castle, close to the Lithuanian capital of Vilnius. It's a real medieval knights stronghold: red bricks, two consecutive drawbridges protecting it from intruders, towers and defensive walls. I biked there and approaching that castle was a truly impressive sight.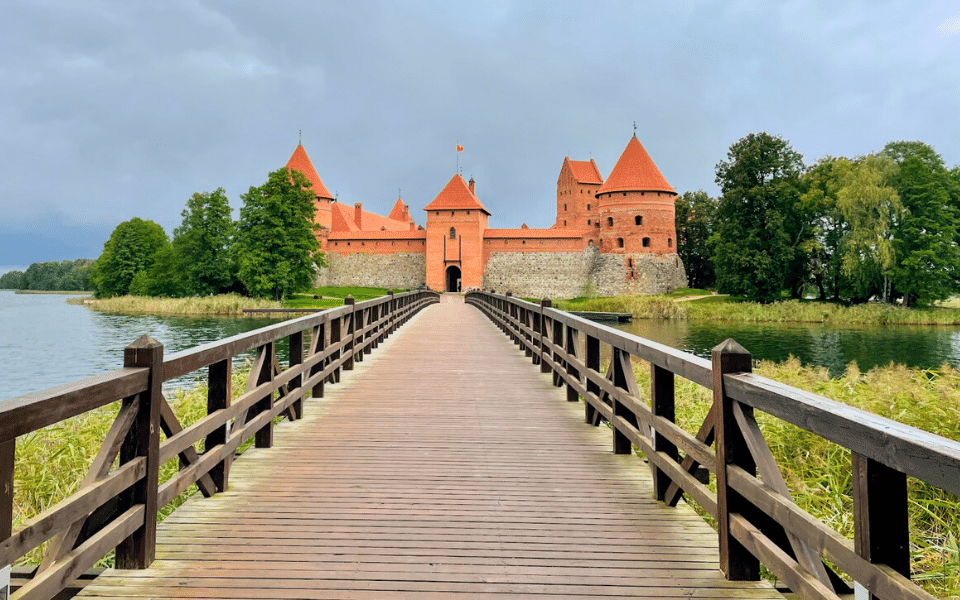 The Baltics are also full of beautiful 19th c. manor houses, mostly having belonged to the German Balts who played a major role in the region back then. A lot of them have been turned into places to stay. Among these were some of the most secluded and luxurious "hotels" I've come across.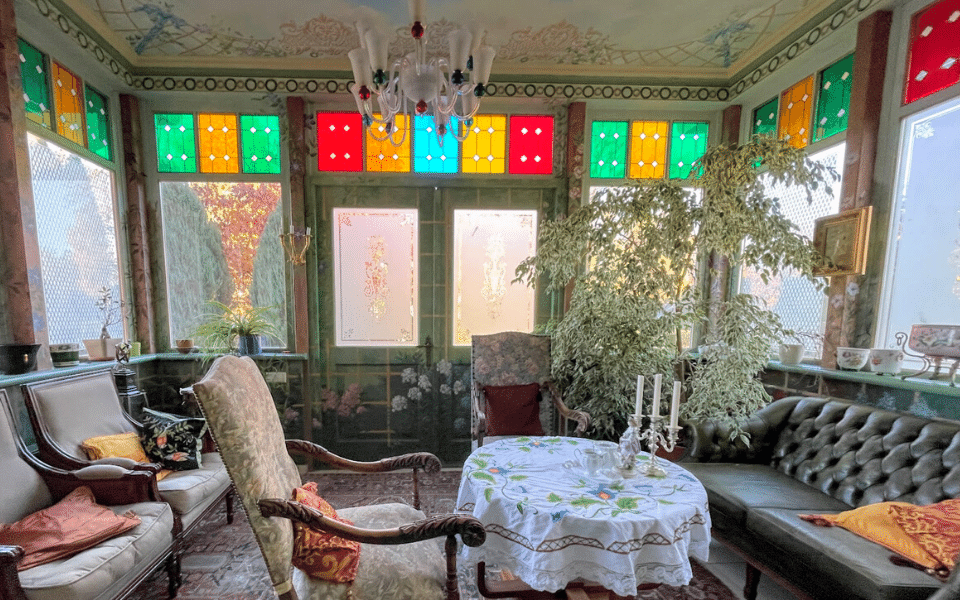 What was the most interesting thing you learned about the region?
I found it striking how different the three countries are in terms of mentality and culture. Lithuania comes across as highly intellectual with a strong sense for high culture, music, art and sculptures (there literally are high-quality sculptures everywhere you turn in Lithuania!).
Latvia clearly feels most "Russian" of the three, with this typical sense of melancholy and nostalgia, but also that special hospitality once you made it from an "outsider" to a "guest."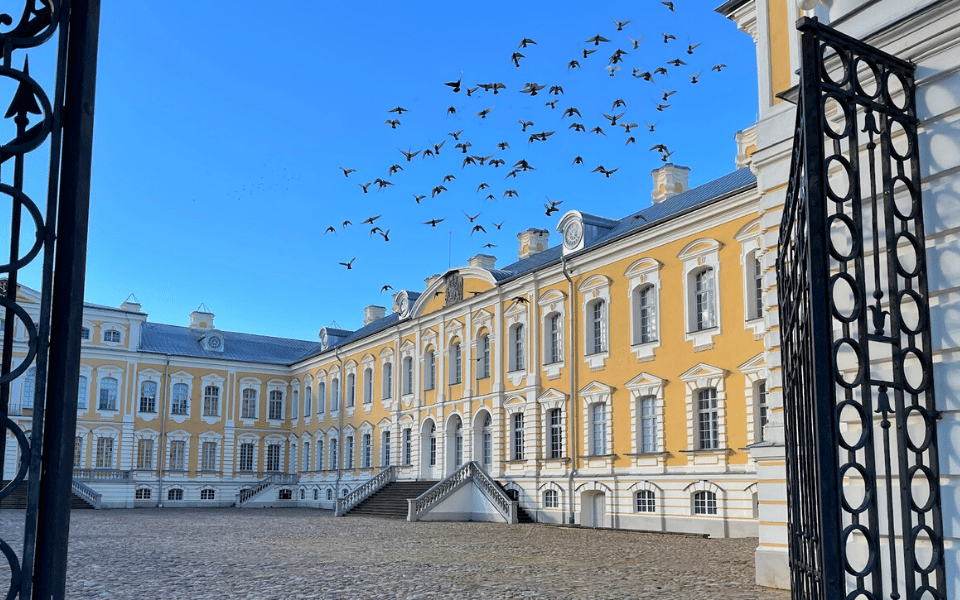 Estonia has a very Scandinavian feel to it, people have a strong connection to nature, the forests and the sea.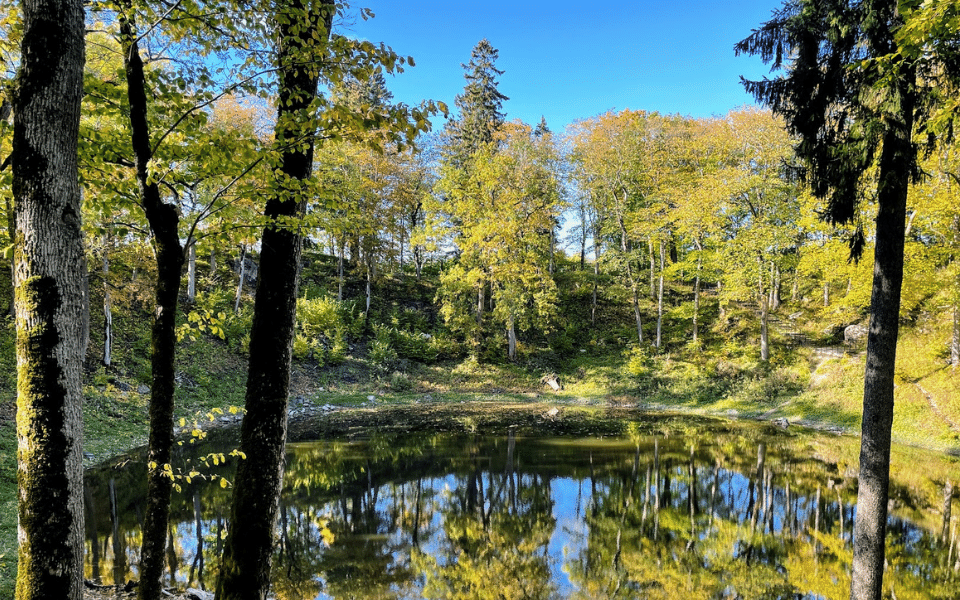 What may have impressed me most was the incredible importance of Jewish history in this region. Vilnius, the Lithuanian capital, was known as the "Jerusalem of the North." Before the horrors of WWII, Vilnius' Jewish population (called 'Litwaks') made up 45% of the total population. There were over 100 synagogues and 10 yeshivas. I'm sure many of our travellers will have their roots there and am very much looking forward to taking them there.
What was your favourite hotel and why?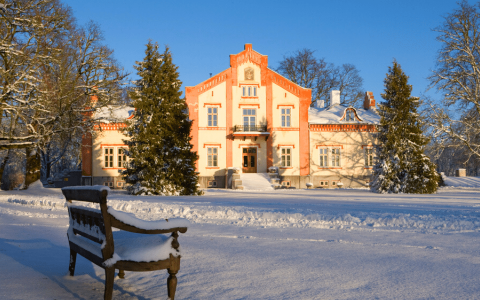 My favourite place is a long-standing one: Pädaste Manor on Muhu Island in Estonia.
Member of Small Luxury Hotels, this place is the perfect encapsulation of everything I  love so much about these islands. You can sit in their hot tub overlooking the bay and then walk that bay in the late hours of the day—it's so magical.
The rooms are very spacious and the restaurant is one of the best in the whole Baltics. It's a place that is even harder to leave than to reach—and if you look up Muhu on a map, it's clearly pretty far off. Pädaste does have its own helipad though. I am very much looking forward to having the first travellers touch down there.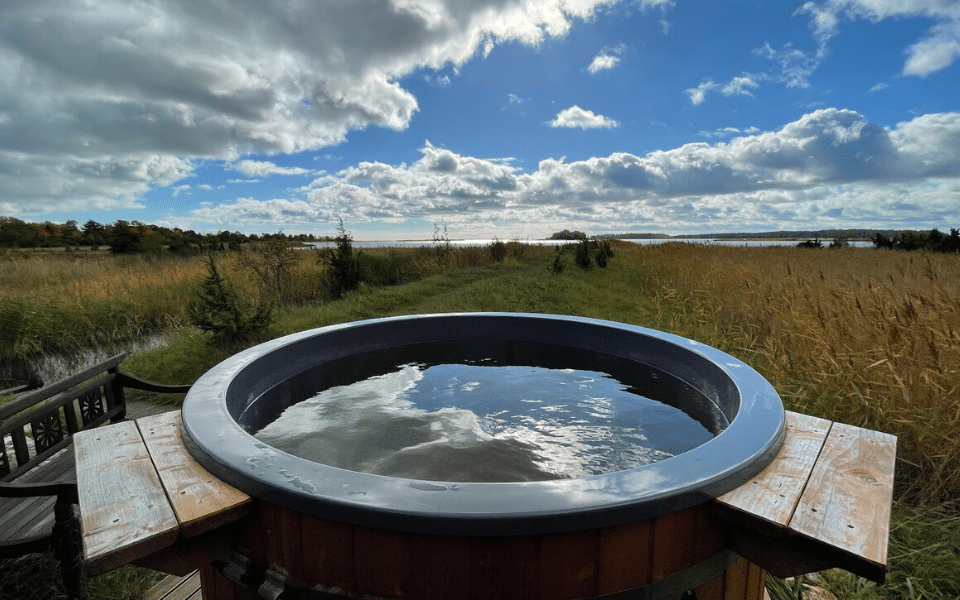 Favourite city you visited?
Impossible to say, so I just choose one of the three extremely distinct capitals. And I choose Riga for its unbelievable art nouveau architecture. It's so over the top, so extravagant and eccentric like nowhere else in Europe. It leaves me walking with my eyes clung to the elaborate facades and mouth wide open every single time I walk the streets.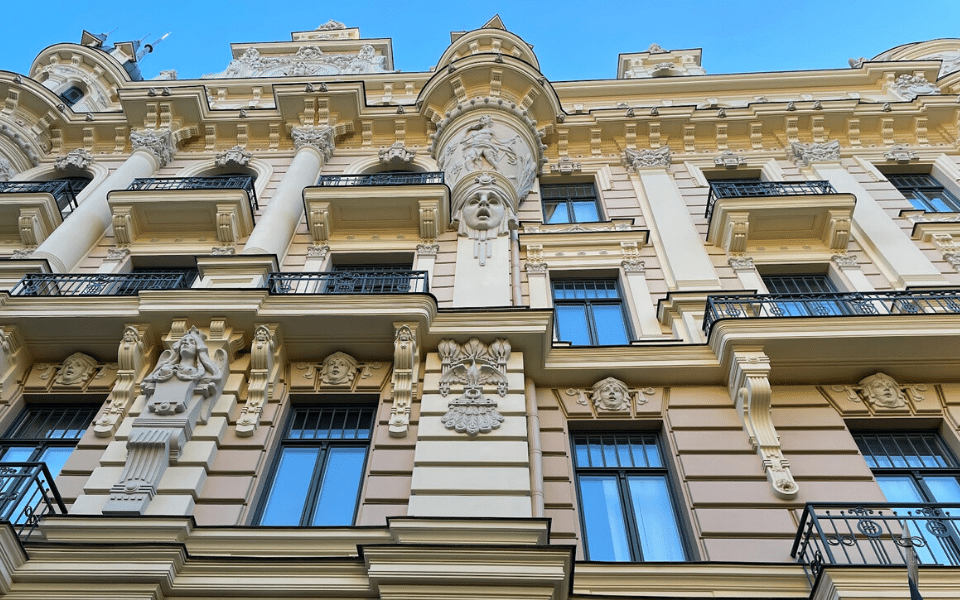 Best season/time of year to visit?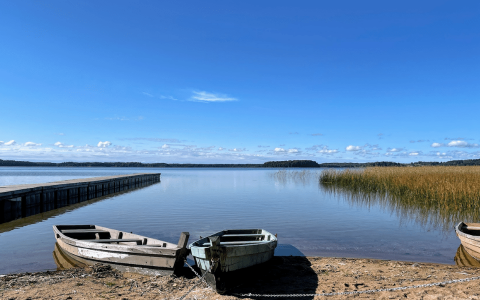 The Baltics are perfect for when the rest of Europe is too hot and crowded with summer vacation travellers. Late June through the end of August is perfect up there! The sea is "warm enough" to go for a swim, the evenings are endlessly filled with daylight, daily temperatures rarely exceed 25° Celsius, there is very little rain and even though the locals are also travelling then, it always feels remote, if you know where to go.
Favourite natural attractions? (beaches/forests/lakes, etc.)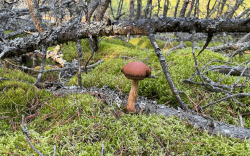 For me personally, it's the hundreds of kilometres of deserted white sands beaches. And I also love its pristine forests with all the wonderful things that grow, just waiting to be picked and eaten.
One natural phenomenon special to the region is the raised bogs. It's an explosion of earthen colours: green, yellow, purple and darkish red, inhabited by very rare species of carnivorous plants, shimmering in the sunlight.
Many of these bogs are perfectly walkable as they feature boardwalks made from wooden planks and viewing towers. But I have also gone with bog-shoes, like snow-shoes, in the complete wilderness and definitely want our travellers to experience this too. You can even bathe in one of the many bog lakes there!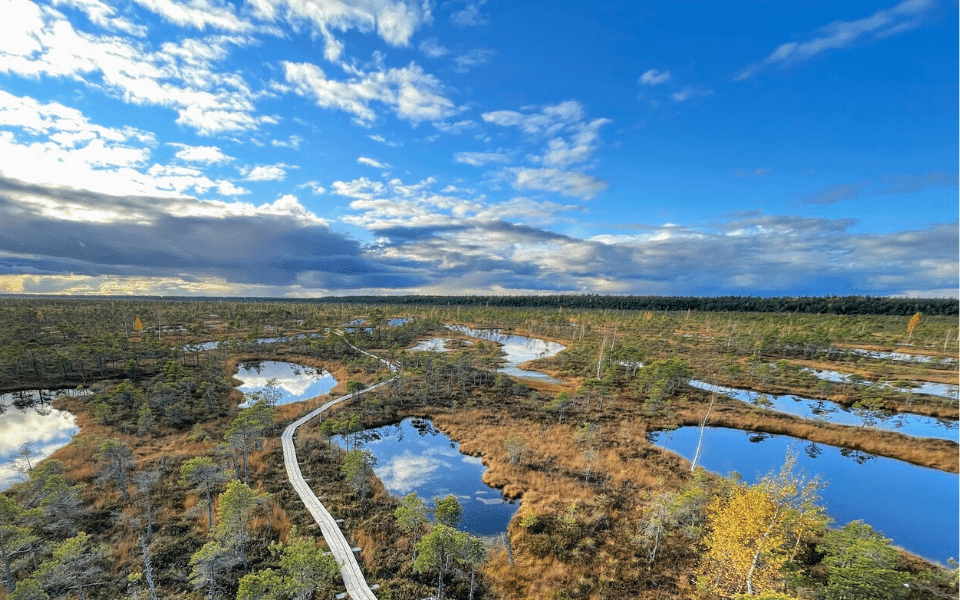 What's the best method of transportation around the region? (walking/biking/boat, etc.)
It will have to be a combination of everything above—add helicopters, vans, hot air balloons and planes. I wouldn't say there is one specifically more suited than others. It will always depend on what our travellers are looking for. There are great networks of cycling paths in Lithuania as of now, while large parts of the region are so sparsely populated, that road biking is a great and safe option as well.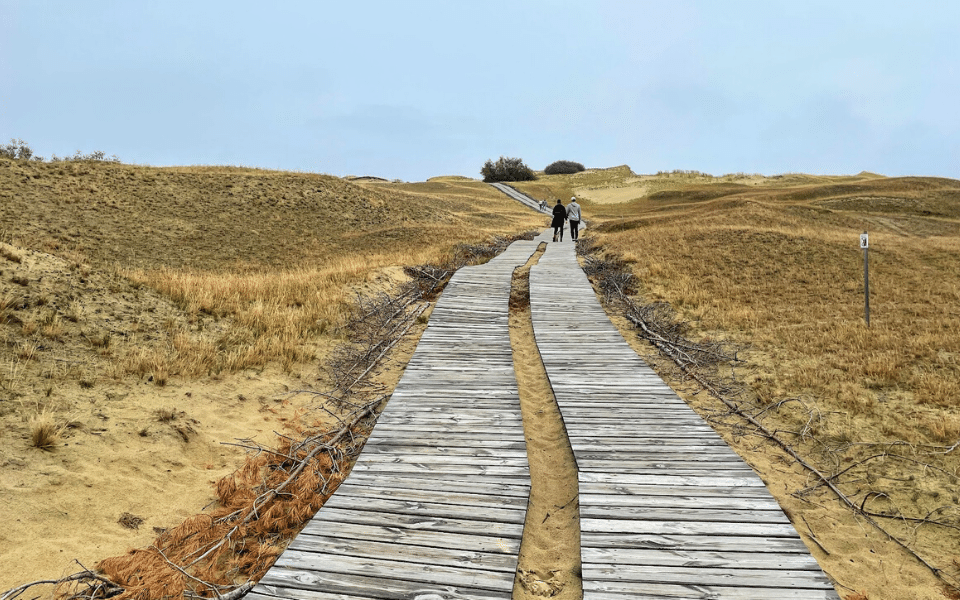 One souvenir you can't leave the Baltics without?
The most popular of all souvenirs would probably be some works/jewellery from the famous Baltic amber. The local honey is also extraordinarily good and versatile. We know some fantastic beekeepers who have so many different types of all-natural honey… it's stunning. And design products are plenty! I met with a young woman, who makes the most beautiful porcelain and earthenware utensils and artworks, ultra-contemporary. The most lasting souvenir will be the memories of this beautiful region though.
Feeling inspired to discover what's possible up north? Get in touch with Mario to see how he can craft your perfect Baltic adventure.