With its riverside vineyards, spectacularly tended gardens and fairytale châteaux, you'd think it would be an impossible task to make the Loire Valley an even dreamier place than it already is.
But as 2019 marks 500 years of Renaissance history in France's Valley of Kings, the region will host a range of special events to celebrate the culture, artistry and creativity inspired by this era, adding a whole new level of magic to the Loire's landscapes.
A Brief History of the Renaissance in the Loire
Though Italy is considered the official home of the Renaissance, it wasn't long before the movement's new ideas and learnings began to spread across Europe.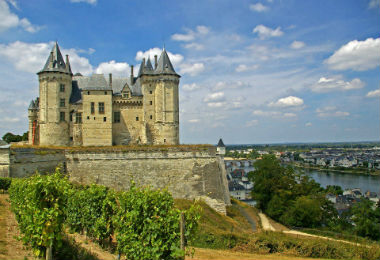 These ideas placed value on individual human thought, critical thinking and artistic expression—as opposed to the religion and dogmas that dominated the Medieval ages prior.  
While historians believe the French Renaissance officially began with the invasion of Italy in 1494, three significant events in the Loire Valley took the period to its peak in the year 1519. The first was the birth of Catherine de Medici, the Florentine noble who would eventually become the Queen of France and occupy the valley's Château de Chenonceau.
Next, Leonardi da Vinci—the Italian genius and unofficial King of the Renaissance —passed away in the town of Amboise after three years of living there to work a commission for King Francis I.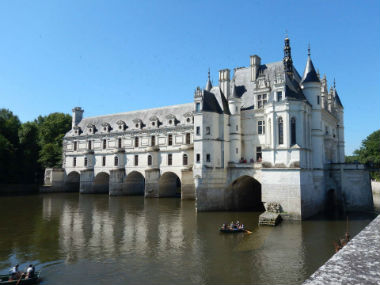 Later, in September of 1519, the first stone was laid to construct the Château de Chambord (pictured above), a fairytale-like palace that has become one of the most widely recognized castles in the world and the zenith of French Renaissance architecture.
The spirit of the Renaissance lives on in the Loire Valley through the whimsical buildings, historical sites and creative soul of its charming towns and the castle-dotted countryside that lies between them. From temporary exhibitions to music festivals, here are just a few reasons (to add to a list of many) to make the visit to the Loire in 2019 and re-live the period of re-birth.