A former outpost of the once-dominant Roman Empire, Porto now reigns as Portugal's second-largest city. Located along the Douro river estuary in Northern Portugal, this colourful city was declared a UNESCO World Heritage Site in 1996.
This historic hillside city is a maze of steep and narrow cobbled streets, where you'll encounter ornate plazas, churches, and houses draped in tiled facades. Art is everywhere you turn here, whether in the form of architectural landmarks, anonymous street art strewn across crumbling medieval walls, or the distinctive hand-painted blue-and-white tiles (azulejos) seen in the metro or around town.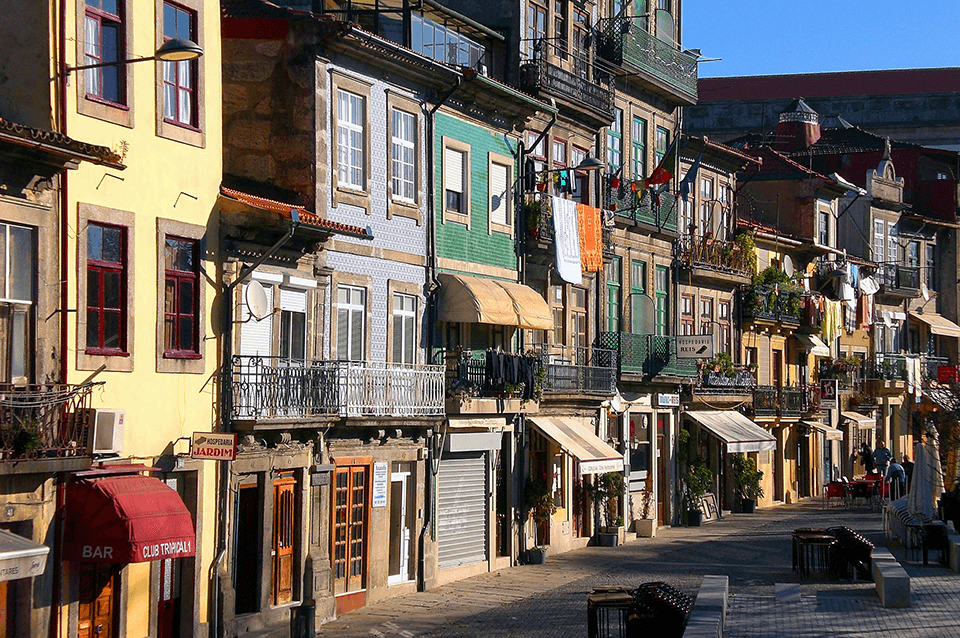 If you're a wine lover, you'll likely be familiar with the city's relationship to port wine, since the metropolitan area was responsible for the packaging, transport, and export of the fortified wine, and thus named for Porto. Beyond the libations, the city's culinary scene is evolving, with an exciting flurry of new-wave Portuguese cuisine and energetic nightlife that filters out onto the winding streets at night.
Exploring the city by foot is one of the surest ways to get to know Porto's character; I've included a few easy walks that introduce you to some of the neighbourhoods of the city, as well as several ways you can delve into the artistic scene.