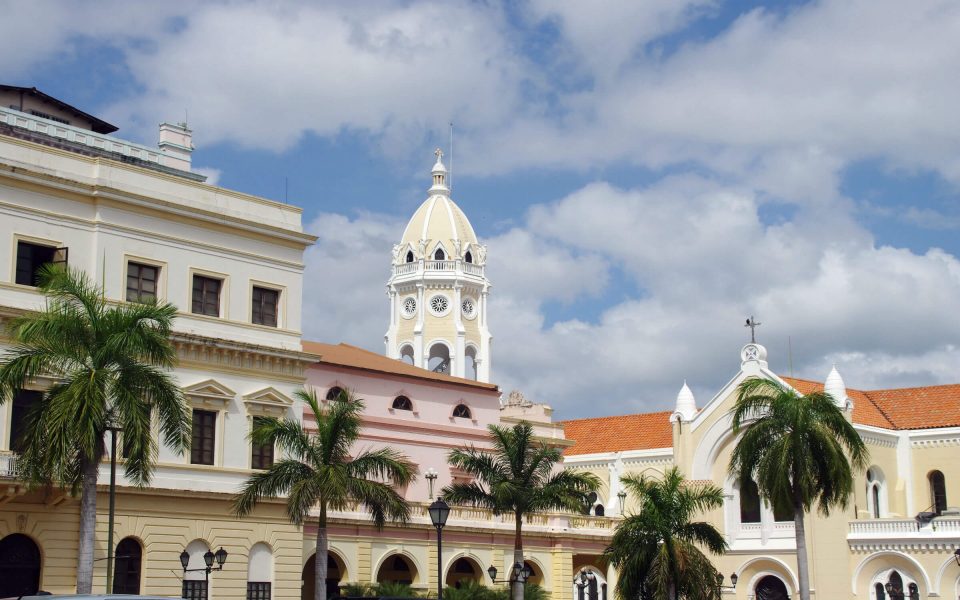 When you hear the word Panama, there are a few things that could come to mind. Perhaps you picture holding a steaming cup of coffee made with beans from one of its prestigious coffee estates. Maybe instead, you're resting beachside, amid the palms, gazing out at a turquoise-hued sea.
Or, you hear Eddie Van Halen belting out his 1984 hit single of the same name (… no? Just me? Ok.).
While Panama is indeed a piece of paradise and home to some of the world's best coffee plantations (and, apparently, a haven for Eighties' rockstars), its capital, Panama City, is a surprisingly urban metropolis that's infused with old-world charm: where glass skyscrapers and glitzy night clubs shoulder up with Colonial-era landmarks and cobblestone streets. 
Throw into the mix a healthy dose of tropical vibes, and the experience is one that's both bustling and laid-back in equal measure. 
Panama City is your first stop before exploring the country's jungles and pampering yourself in coastal bliss. Here are my reasons why you should visit now before the word gets out about this city on the rise. 
A Tale of Two Oceans
Panama's eponymous and iconic canal has shaped the world as we know it. Traversing the land bridge known as the isthmus of Panama, it's played a central role in economics as a hub for global trade.
More interesting, however, is its role in natural history, having divided the Pacific from the Atlantic Ocean, and at once, uniting the flora and fauna of North and South America. 
The idea to build the canal dates back as early as 1534, but the French made the first attempt in 1881. The United States took over the project in 1904 after the French faced engineering issues and bankruptcy.
For more context on its storied past, there's the Panama Canal Museum in the historic centre that walks visitors through its history and construction. You should also try to time your visit to the canal when a large cargo ship is passing through to the see the locks in action.