Siem Reap, Cambodia is just like the island of Capri. There. I said it, and I'm not referencing pasta or boats. In fact, the food couldn't be more different (although I do have an Italian favourite down a little alley in Siem Reap, if you're asking). Actually, I'd hazard a guess that the Italian food in Cambodia is better than the Khmer food in Capri, but I digress! What I'm really trying to get to in a circuitous way is, drumroll, the hotels!
In no other place have I seen such a wonderful collection of fantastic luxury properties. You'll never find yourself asking for the one must stay location as the answer contains multitudes—well, at least nine, according to the list I'm about to provide.
Here are my favourite properties each detailed with praise (though I've kept it short) as well as one negative note about each, in an effort to balance out all my enthusiasm.

This is where it all started. The Grand Dame of town, the original feather in the town's cap…in short, a great colonial luxury property that takes charming uniforms seriously and provides French cuisine to match. This is where you can find the largest pool in town lightly crowned with twisting frangipani trees. My personal preference tends toward the Heritage wing complete with an antique wrought iron elevator and a trail of gorgeous French tiles to guide you down the hallway to your room.

If I were to change one thing: Many rooms don't have a stand-alone shower but instead opt for a shower combined with a traditional bathtub which can be an inconvenience for those of us that are less agile.
Room category I prefer: Landmark Suite
Sure, it might be a mouthful to pronounce, but I promise it's worth the effort. This is the newest game in town and it certainly garners full marks for design and a few more for its delightful garden of aromatic lemongrass, poised as a paddy field, nonetheless. The highlights: Expansive grounds with paddy fields suggestive of lemon, large pools, and personal villas (about half boast private pools).
If I were to change one thing: The location is not ideal for visiting town or biking, but it works, especially if you're happy to really settle into a place. Not a difficult endeavor. Read above.
I love the Pool Villas because, well, pool.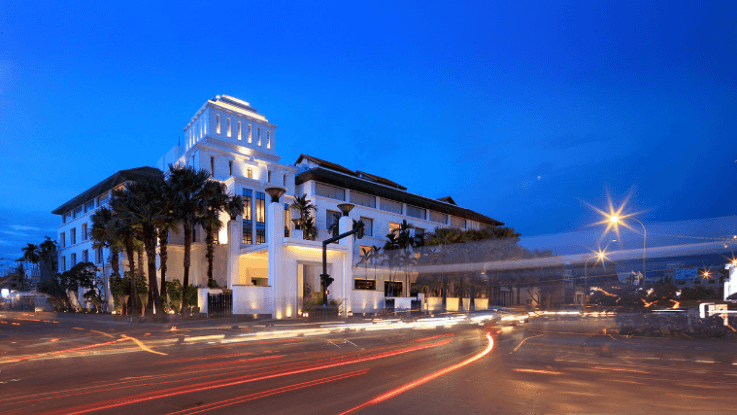 The hip and happening Park Hyatt sits in the Centre of town, only a short stroll to various shopping and dining options. I love the deco and trendy furniture—accented with a smattering of colour. It's well lit, energized by good music and even better Mojitos.
If I were to change one thing: The pool is a tad too shady and small for me.
Room category I prefer: Park Deluxe