A New Era of Slowing Down
Drawing upon over 50 years of global trip planning expertise, Butterfield & Robinson introduces Extended Journeys—multi-country (or continent) bucket-list adventures that let you linger a little longer in a different environment and incorporate travel into your daily routine. Take advantage of a new lifestyle that allows you to work, learn and live from anywhere.
Which type of long-term traveller are you?
The Digital Nomad
With remote offices becoming the norm, the chance to travel and work is at your fingertips. Simply pack up your laptop, and let us handle the rest. We'll set you up in places that inspire, armed with high-speed WiFi, craft coffee and views worth getting up for, plus lots of exploration during your downtime.
The Luxe Backpacker
You may have lived vicariously through your offspring galivanting around the world, but you likely didn't envy their overnight busses or hostels. Now is your chance to 'backpack' and venture off the beaten path with private guides, luxury transportation and stylish accommodation.
The Escapist
Find yourself suffocated in a big city and need some space? We encourage solo-travellers to take the leap and travel on an Extended Journey. Unhurried and unscripted, take to the open road—away from crowds and tourists—and give yourself a break from the daily grind.
The Reconnecting Family
After decades of building a successful career, the moment has come to spend time with your loved ones. Contrasting landscapes, pushing the boundaries of your comfort zone, activities suited for all ages and lots of time to unwind are essential components of a successful family trip. We'll work with you to bring your family home stronger than ever.
The Ultimate Retiree
Career—check. Now, the journey of a lifetime awaits, and you've earned it. See the world in-depth and in a way that you couldn't when your schedule was too busy. There are no boundaries, just time, which is something you have on your side.
The Sabbatical Taker
If you can't wait until retirement to see that dream trip come to life, there's no time like the present. Take that sabbatical you've been contemplating, and turn it into something extraordinary. Finish the book you've been writing beachside in Costa Rica. Go to the Sorbonne in Paris and finally perfect your French. Master making the perfect pizza with a pizzaiolo in Italy. A year goes by quickly, but we'll ensure that you make the most of it.
Why plan an Extended Journey with B&R?
Taking the time for extended travel is one thing, but getting everything organized on your own is a significant undertaking. Our detail-obsessed travel experts (whom we call our Experience Designers) will handle it all. They know that planning for this type of trip takes more than just a few phone calls; it's about building a relationship so they can understand what you want from your experience. Here's what you can expect from your Experience Designer when you collaborate on your Extended Journey.
Around-the-Clock Service
The idea of 9-to-5 doesn't mean much to our Experience Designers—they're flexible and available to talk or video call any time that suits you. Count on them to offer white-glove service from beginning to end, starting with a home-care checklist (preparation advice, pet care, insurance, security), a pre-trip checklist (medical testing, taxis, medivac, visas, luggage delivery) and an on-trip checklist (babysitters, academic tuition, laundry, accommodation, transport). While on the road, you'll also have 24-hour access to a dedicated B&R concierge located in your local timezone.
Destination Expertise
Our Experience Designers have either lived, worked or travelled extensively in the regions where they plan trips. This in-depth knowledge allows them to weave together destinations with ease and make sure that you experience the best of a place, taking into consideration the ideal time to travel, how to move around and what are the must-sees and lesser-known corners. They can curate an itinerary in one country for its wildlife, another for its food & wine or piece together a grand tour of historic cities. For the active traveller, it could look like hiking a range of volcanoes in Ecuador, biking coast-to-coast in Costa Rica and kayaking the remote fjords of Chilean Patagonia. No matter what you want to see and what type of traveller you are, trust our team to bring it to life.
Immersive Experiences
Wherever you decide to go, our long-tenured global connections allow us to give you access to authentic experiences with real locals. Take a cooking course with a professional chef in Vietnam. Learn to sail with an expert on the Dalmatian Coast. Play polo with the best in Argentina. Experience life as a gaucho in Uruguay. Cycle the Tour de France at your own pace and stop by Beaune to make wine with the Butterfields. Share with us your interests, and we'll set you up with the top experts and insiders in the field.
Meticulous Logistics
Let us coordinate your travel logistics between countries because sometimes, the journey is the best part. Airport hopping can tire quickly, and options like scenic train rides, boat journeys and private transfers offer variety and often showcase incredible corners of a destination that may otherwise go unnoticed. Our Experience Designers know when it's worth taking the long way so that your transportation is a part of the adventure. Elsewhere, we'll schedule private flights or perfectly timed commercial ones to move things along swiftly.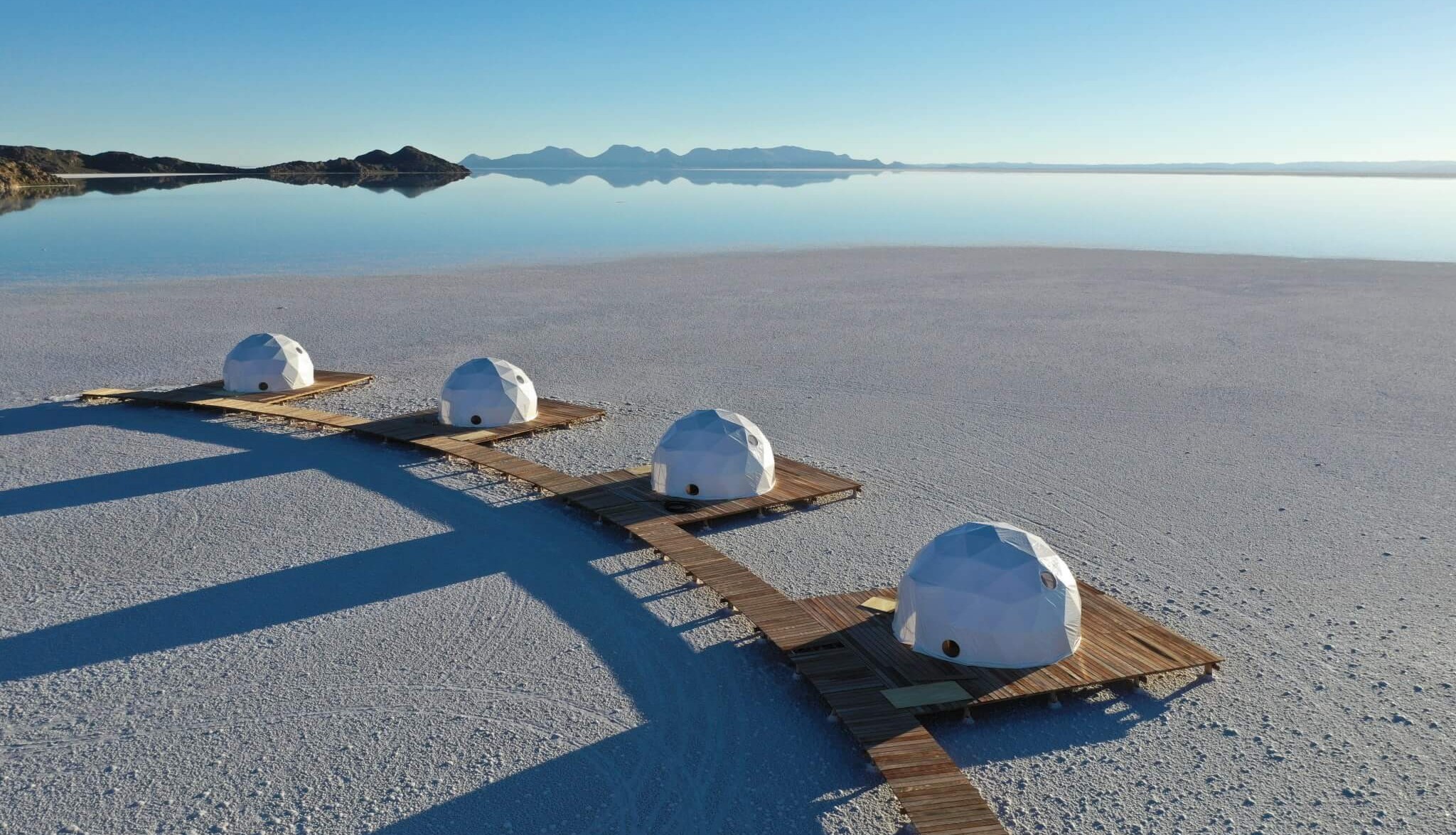 Exceptional Accommodations
When travelling for long periods, mixing up where and how you spend the night is crucial, switching between treating yourself to the hotel life and more independent styles of accommodation. We choose luxury properties with local flair that reflect where you are in the world over cookie-cutter options. Our Little Black Book is far-reaching—from private villas to homestays, remote glamping to charming family-run hotels.
Conscious Travel
Slow, long-term travel has a more positive effect on the planet, as well as on the communities you visit, versus quick, consumptive vacations. It typically results in fewer flights, deeper immersion and connection with local communities, greater involvement with one (or more) destinations and avoiding areas rife with over-tourism. Through our B&R Fund initiatives, you'll participate in activities that directly give back to the places you visit, like tree planting an area of damaged forest in the Dolomites, preserving bees in South Africa and helping out in community gardens in Vietnam.
Start Planning Your Extended Journey
Set up a call with a member of our team to share your ideas and see how we can help. We'll start by asking where you wish to travel and why, where you've been already and what you want to achieve on your trip. We may even try to tempt you to try something completely new and get you to challenge yourself! Like the trip itself, planning an Extended Journey is a slower process, and there is no such thing as starting too early. Contact us using the form below, and someone will be in touch within 24 hours.
Subscribe
Slow down to see the world
© 2021 Butterfield & Robinson Inc. All Rights Reserved