QUEBEC CUSTOM LUXURY TRIPS
Where Old World meets New
As Canada's largest province, Quebec keeps its calendar full of lively festivals and events with a joie de vivre the vintage locale is known for. A stunning collection of Old World and New, Quebec is a city of creative spirit, from its theatrical productions, visual art, literature and beyond.
Biking Getaway
Price per person per night from US$1,000 to $2,000
Family Active Adventure
Price per person per night from US$1,000 to $2,000
Mont Tremblant Corporate Weekend
Price per person per night from US$1,500
What is bespoke with B&R?
Your dreams—realized. Your expectations—exceeded. And your mind? Totally and utterly blown.
We craft extraordinary experiences, tailor made to meet your every need, with every stitch of every day crafted just the way you want it.
Tell us your dreams and The World's Best trip designers will craft a journey exclusively for you.
Fill out the form to have one of our expert trip designers get in touch—and start planning your perfect adventure
TRIP IDEAS
Biking Getaway
From cosmopolitan Montréal to history-rich Québec City (by way of the Eastern Townships and a Loyalist enclave of beautiful woodland biking), sample Canada's most European province through its cheeses, wines, sparkling lakes and charming towns.
Bike Montréal's green alleyways—a vast network of community-beautified lanes and paths that run throughout town.
Ride on the famous Lachine Canal bike path, followed by a gorgeous picnic in the park.
Cruise into stately North Hatley aboard Captain Ross's 1957 mahogany boat for a sunset ride.
Inspired? Craft a similar Bespoke trip starting from US$1,000-$2,000 per person per night.
Family Multi-Sport
Begin in Montreal and head north to the beautiful Laurentians, the charms of old Québec City and the stunning Charlevoix region. Immerse yourselves in haute cuisine, adventure and rich culture without going all the way to Europe!
Bike the "Petit Train du Nord," a converted rail trail in the Laurentian region, north of Montreal.
Wander the cobble-stone streets of historic Quebec City, an UNESCO World Heritage Site.
Take a luxury train to the Biosphere of Charlevoix, famous for gourmet cheeses!
Inspired? Craft a similar Bespoke trip starting from US$1,000-$2,000 per person per night.
Mont Tremblant Corporate Weekend
Filled with French influences from locally crafted cheeses, to cured meats, and picturesque villages, Mont Tremblant is a hamlet of European culture.
Pedal up the IronMan biking trail along rivers and beautiful lakes with challenges ranging from flat up to 1800m of ascent.
Drive a Formula 1 car and fuel your need for speed on Tremblant's 4km professional race car track.
Enjoy wine, port and scotch whisky tastings from the hotel's 5,000 bottle private cellar.
Inspired? Craft a similar Bespoke trip starting from US$1,500 per person per night.
FEATURE HOTELS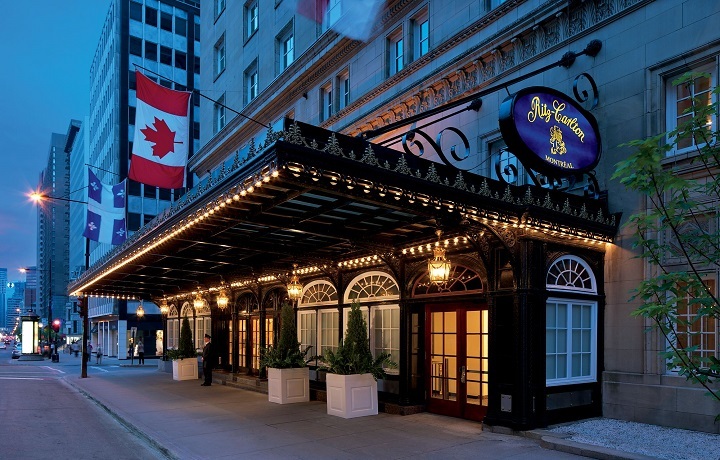 Ritz-Carlton, Montreal
This historic Montreal icon near the Golden Square Mile blends historic splendor with contemporary design, offering an unparalleled hotel experience in the heart of downtown. The only five-diamond hotel in Quebec it also is home to the well-known Maison Boulud Restaurant. View hotel website »
Hotel Quintessence, Mont Tremblant
Overlooking beautiful Lake Tremblant, this waterfront property offers unparalleled beauty, comfort and luxury. Inspired by old-world estates and boasting the best restaurant in Tremblant, this boutique hotel provides the perfect location and service amenities in the heart of Quebec's Laurentian mountains. View hotel website »
TRIP DESIGNERS
Our talented team of Trip Designers are the best in the world at what they do—and what they do is turn fantasies into reality. (We thought about changing their title to "Dream Weavers," but we didn't want to re-print all those business cards.)
Accolades
"Our guide was amazing. He really made the trip for us. We can't wait to start planning our next B&R trip and have already told many friends about our experience, our guide and Butterfield."
— Felicia Perlman, Bespoke Independent Quebec Biking
Notes from the Road
Take a glance at the top restaurants in Quebec city, chosen by our Quebec travel expert. To taste the best food in Quebec, you must visit...
more »
Related Trips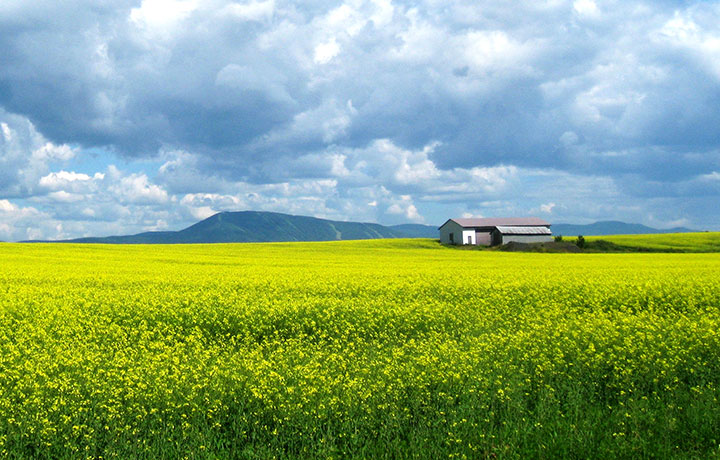 Montreal to Quebec City Biking Private
6 Days / 5 Nights
Level 3
Montréal / Québec City
Price from: $4,895 USD
Quebec Family Multi-Active Private
6 Days / 5 Nights
Level 1
Quebec City / Quebec City
Price from: $5,795 USD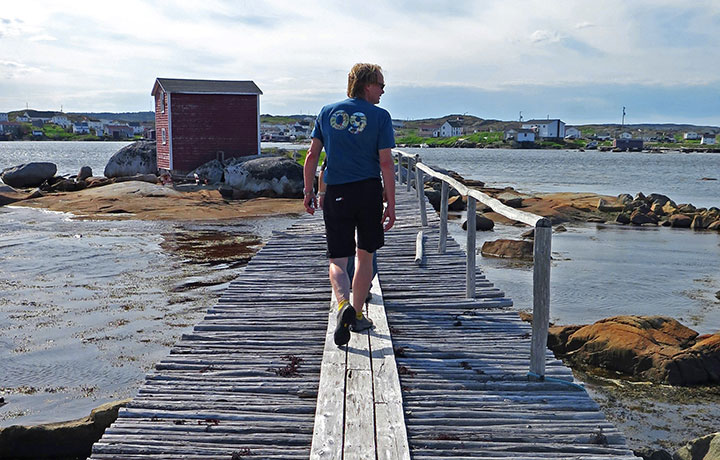 Newfoundland Walking
6 Days / 5 Nights
Recreational
St. John's / Gander
Price from: $6,495 USD
Subscribe
Slow down to see the world
© 2020 Butterfield & Robinson Inc. All Rights Reserved