LUXURY JAPAN CUSTOM TRIP
Discover Japan
Meander ancient Japan's coastline and visit kimono makers, bonsai tenders and ryokan guest houses. Stop now and then to gaze at rice paddies, visit Buddhist shrines, and at the end of the day? Take a dip in the hot-spring onsen baths. The choices are endless on your own private Japanese adventure.
Contrasting Modern & Ancient Japan
Price per person per night from US$750 to $1,500
Japan with the Whole Family
Price per person per night from US$750 to $1,500
Japan Biking
Price per person per night from US$1,500 to $2,000
What is bespoke with B&R?
Your dreams—realized. Your expectations—exceeded. And your mind? Totally and utterly blown.
We craft extraordinary experiences, tailor made to meet your every need, with every stitch of every day crafted just the way you want it.
Tell us your dreams and The World's Best trip designers will craft a journey exclusively for you.
Fill out the form to have one of our expert trip designers get in touch—and start planning your perfect adventure
TRIP IDEAS
Contrasting Modern and Ancient Japan
The wonderful riddle of contemporary Japan is how whole-heartedly it has embraced all things modern—all the while retaining the customs of times past. This is truly a land of contrasts: from the bright lights and chaos of Tokyo to the elegance and history of UNESCO-protected Kyoto. You'll journey from the country's past to present on this remarkable time-travelling adventure.
Explore the various neighbourhoods of Tokyo with your expert local guide.
Travel by shinkansen (bullet train) to Kyoto to experience a traditional tea ceremony.
Spend an exclusive evening being dined and entertained by local geishas.
Inspired? Craft a similar Bespoke trip starting from US$750-$1,500 per person per night.
Japan for the Whole Family
You may not have considered a trip to Japan as a family adventure, but it truly is a great family destination: safe, exotic and with endless exciting things to do for all ages. We'll be sure to include lots to keep the kids engaged—from Japanese pop culture to traditional ceremonies, the whole family will leave understanding the contrasts of Japan's past and present on a vacation you'll never forget.
Explore the geothermal hot springs of Hakone, taking a cable car over the fuming earth.
Discover Kyoto with your expert guide, visiting ancient temples and moss gardens.
Immerse yourself in tea ceremonies, origami lessons, sushi-making or a samurai class!
Inspired? Craft a similar Bespoke trip starting from US$750-$1,500 per person per night.
Biking the Noto Peninsula
The Noto Peninsula and Yamanaka are the best places to combine great biking with wabi sabi, from the traditional straw-roofed houses, to craftspeople using techniques handed down for countless generations, the freshest food from the land and sea served in a variety of delicious styles, and people eager to welcome you to a land and way of life of which they are fiercely proud.
Ride through rugged coastline and rice paddies, along with towns and farmland.
Stay in local ryokans, visit traditional onsens and explore Wajima's bustling morning market.
Dine in your traditional yukata and enjoy authentic meals with fresh and local ingredients.
Inspired? Craft a similar Bespoke trip starting from US$1,500-$2,000 per person per night.
FEATURE HOTELS
Kayotei Ryokan, Yamanaka
A traditional family-owned inn of 10 rooms, the exquisite Kayotei sets the standard for Japanese ryokans. The inn is set amidst a natural forest and the hospitality is warm, charming, and unobtrusive. Its elegant hot spring overlooks the forest and provides the perfect place for meditation. View hotel website »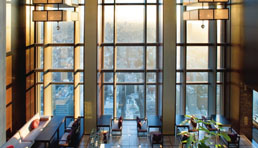 Mandarin Oriental, Tokyo
Located in the heart of the city the Mandarin Oriental is surrounded by the chic shops and offices of Nihonbashi. Floor to ceiling windows showcase breathtaking birds eye views of the city skyline, and guestrooms feature a crisp, cutting-edge style befitting its setting in the core of this modern metropolis. From this luxury brand, would you expect anything less than spectacular? View hotel website »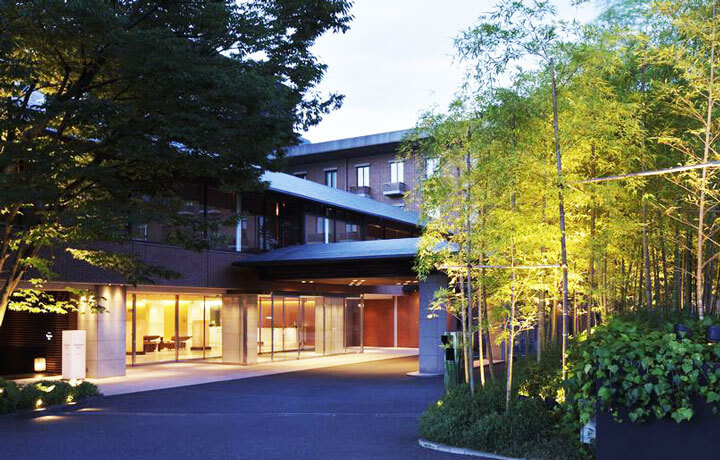 Hyatt Regency, Kyoto
A juxtaposition of modern and traditional Japan, this tranquil retreat offers guests contemporary interiors fused with local accents, a full spa, as well as everything needed to fully unwind. Guestrooms feature clean lines, warm earth tones, and floor to ceiling windows; a work of understated elegance and tranquility. View hotel website »
TRIP DESIGNERS
Our talented team of Trip Designers are the best in the world at what they do—and what they do is turn fantasies into reality. (We thought about changing their title to "Dream Weavers," but we didn't want to re-print all those business cards.)
Accolades
"The biking was great but the Japanese cultural experience was even better. The ryokans, the meals, and the special events (such as paper making and saki tasting) were really an excellent introduction to the culture of Japan."
— Gary Coughlan
Notes from the Road
In a small village on the western coast of Japan, I found the perfect persimmon. I stopped my bike to pick the ripe, orange-hued orb off of a roadside tree. And as I took a bite, it succumbed to my teeth with its honey-sweet juice.
more »
Related Trips
Japan Family Adventure
10 Days / 9 Nights
Occasional
Tokyo / Tokyo
Price from: $9,995 USD
Japan Walking Expedition
9 Days / 8 Nights
Enthusiast
Kyoto / Osaka
Price from: $8,995 USD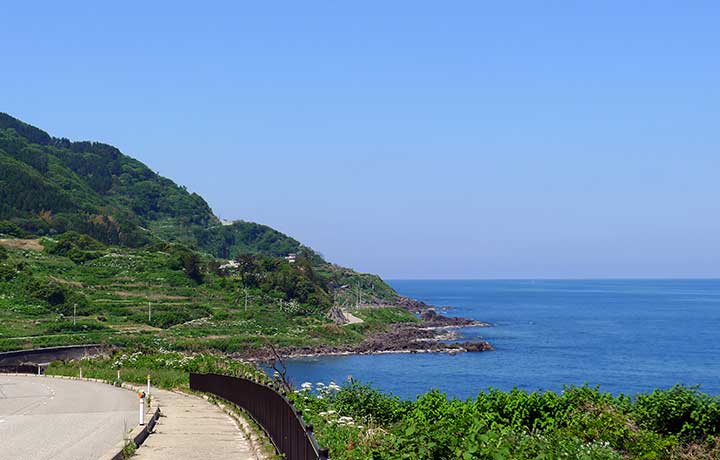 Japan Biking
8 Days / 7 Nights
Avid
Tokyo / Kyoto
Price from: $9,495 USD
Subscribe
Slow down to see the world