CHILE LUXURY CUSTOM TRAVEL
Experience Chile
A land of incredible wine, fresh cuisine and breathtaking geography ripe for exploring, this long, narrow country is a wonderland of beautiful contrasts: from lush vineyards, soaring mountain ranges and the otherworldly Atacama Desert, to the bustling capital of Santiago and the Pacific coastline, Chile is as unique and diverse as it gets.
Biking Getaway
Price per person per night from US$1,000 to $2,000
Chilean Patagonia
Price per person per night from US$1,000 to $2,000
What is bespoke with B&R?
Your dreams—realized. Your expectations—exceeded. And your mind? Totally and utterly blown.
We craft extraordinary experiences, tailor made to meet your every need, with every stitch of every day crafted just the way you want it.
Tell us your dreams and The World's Best trip designers will craft a journey exclusively for you.
Fill out the form to have one of our expert trip designers get in touch—and start planning your perfect adventure
TRIP IDEAS
Biking Getaway
By bike, explore the lush wine valleys that have helped propel the country's oenological offerings to international acclaim. Still relatively untouched by tourism, these valleys make for not only a great meal, but a perfect opportunity for exploration. Taste your way through the region's award-winning wines as well as its vibrant and dynamic culinary scene.
Explore the stunning Casablanca and Colchaagua Valleys.
Tour through organically raised vines and sample award-winning wine.
Marvel at real-life cowboys' skills with a private rodeo demonstration.
Relax over a special winemakers' dinner with local friend and winery owner Maria Luz Marin.
Inspired? Craft a similar Bespoke trip starting from US$1,000-$2,000 per person per night.
Chilean Patagonia
Our guides will prove to you that you don't have to go somewhere first to discover it. While we may never get the opportunity to explore a truly undiscovered place like Darwin did, Patagonia is one of those rare spots left where the unknown still has free rein. As we hike, bike, paddle and rappel in this untamed land, you'll learn as much about yourself as the region.
Hike, bike and play in remote Torres Del Paine National Park.
Navigate the southern fjords of southern Patagonia.
Hike Lake Sofia, keeping your eyes open for tracings of the ancient saber-toothed tiger.
Dance with the penguins near Punta Arenas.
Hike the Pacific coast outside of Valparaiso.
Inspired? Craft a similar Bespoke trip starting from US$1,000-$2,000 per person per night.
FEATURE HOTELS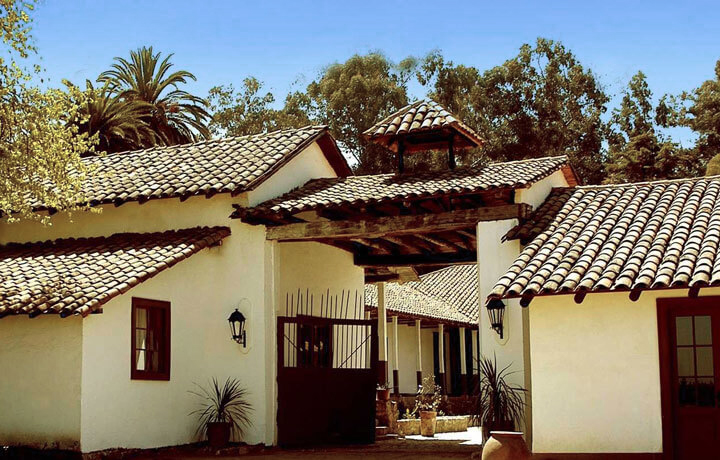 Residencia Historica, Marchigüe
Surrounded by hills and located just outside of Santa Cruz, Residencia Historica is a restored country house dating back to the 18thC. Nestled among an oasis of eucalyptus trees, fruit orchard and rose gardens, and offering 23 elegant rooms, this residence is the ideal place to enjoy peace and serenity. View hotel website »
Remota, Puerto Natales
Puerto Natales Remota is one of the most celebrated and awarded hotels in Chile, offering breathtaking views of the fjord and glaciers. Blended into Patagonia's landscape, Remota is an ecological and sustainable hotel offering 72 spacious rooms, a relaxing and luxurious spa, and some of the best cuisine in the region, featuring natural, organic and local dishes. View hotel website »
TRIP DESIGNERS
Our talented team of Trip Designers are the best in the world at what they do—and what they do is turn fantasies into reality. (We thought about changing their title to "Dream Weavers," but we didn't want to re-print all those business cards.)
Accolades
"B&R travel is seamless. The guides were awesome, the food was delicious and the wine was flowing. We loved our experience and would definitely return to ride skinny tires with your company again."
— Julianne Major
Notes from the Road
The long, skinny, varied landscape of Chile is like a fevered dreamscape, a Dali painting. It looks at once like something you have seen before, yet there is always something a little off, like that moment in a dream where you realize it isn't reality.
more »
Related Trips
Patagonia Expedition
9 Days / 8 Nights
Enthusiast
El Calafate / Punta Arenas
Price from: $10,495 USD
Chile Biking
7 Days / 6 Nights
Enthusiast
Santiago / Santiago
Price from: $7,495 USD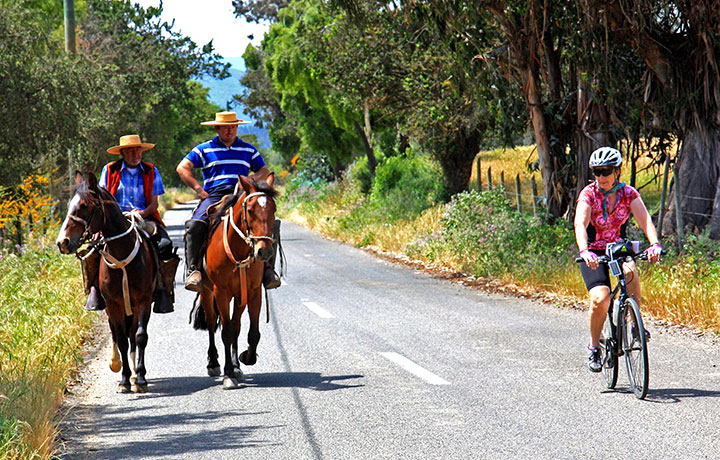 Chile Biking
8 Days / 7 Nights
Avid
Santiago / Santiago
Price from: $9,495 USD
Subscribe
Slow down to see the world