CALIFORNIA LUXURY TRAVEL
California Dreaming
The names Napa and Sonoma are synonymous with indulgence and la dolce vita, marrying the spirit and passion of European epicurean culture with laidback California cool. These regions are recognized globally for their wine, food and sun—not to mention the locals, who are so clearly and justifiably proud of their backyard. With its vine-filled valleys full of wildflowers in the spring and colourful foliage in the fall, explore one of the most beautiful landscapes in California.
Santa Barbara Biking
Price per person per night from US$1,000 to $2,000
Napa, Sonoma & Mendocino Biking
Price per person per night from US$1,000 to $2,000
What is bespoke with B&R?
Your dreams—realized. Your expectations—exceeded. And your mind? Totally and utterly blown.
We craft extraordinary experiences, tailor made to meet your every need, with every stitch of every day crafted just the way you want it.
Tell us your dreams and The World's Best trip designers will craft a journey exclusively for you.
Fill out the form to have one of our expert trip designers get in touch—and start planning your perfect adventure
TRIP IDEAS
Santa Barbara Biking
Santa Barbara offers a different world; one of abundant greenery and a relaxed pace where the best things in life—food, wine, and recreation—take precedence over the frantic pace of the city. It's the perfect place for a getaway; a few days to shrug off the world and enjoy an American paradise.
Cycle along the Gibraltar River and take a dip in one of many secluded swimming holes.
Explore many of the valley's plentiful and magnificent sprawling vineyards.
Bike the vine-laden hills around Los Olivos to secret hot springs and world-class vineyards.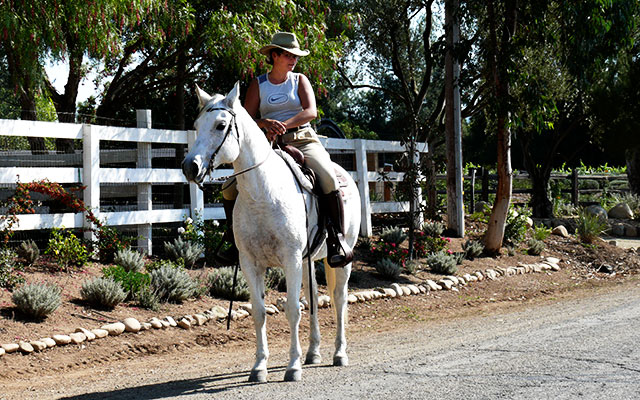 Inspired? Craft a similar Bespoke trip starting from US$1,000-$2,000 per person per night.
Napa, Sonoma & Mendocino Biking
On this trip through Northern California, the vineyards, farms and fields of the Alexander Valley and the Russian River yield to the beaches, crashing surf and Pacific sunsets of Mendocino. In between lie windswept ridges, ancient redwood forests and lush river valleys beckoning for exploration.
Cycle through famous local wine appellations, Dry Creek and Alexander Valley.
Feast on fresh, local, organic produce in one of the region's best restaurants.
Bike the Pope Valley loop ride and take in the region's best scenery.
Inspired? Craft a similar Bespoke trip starting from US$1,000-$2,000 per person per night.
FEATURE HOTELS
Calistoga Ranch, Calistoga
Tucked into a private canyon in the Upper Napa Valley among ancient oaks, majestic hills, a rock-hewn stream, and a private lake lies Calistoga Ranch. Designed with relaxation in mind, lodges offer guests the ultimate experience with a collection of indoor and outdoor spaces that allow you to fully experience the pristine setting amidst luxury amenities. View hotel website »
TRIP DESIGNERS
Our talented team of Trip Designers are the best in the world at what they do—and what they do is turn fantasies into reality. (We thought about changing their title to "Dream Weavers," but we didn't want to re-print all those business cards.)
Accolades
"Travelling with B&R is what being alive all about. It's action packed and incredibly invigorating, with so many highlights that it's hard to single out just one."
— Andrew Crowe
Notes from the Road
Watching Tiger Woods win the 2019 Masters must have been exhilarating to see on TV. But as one of the fortunate few to be present at Augusta National on that fateful Sunday, I can tell you firsthand that "exhilarating" doesn't even begin to describe it.
more »
Related Trips
Santa Barbara Biking Private
5 Days / 4 Nights
Level 4
Santa Barbara / Santa Barbara
Price from: $5,995 USD
Napa & Sonoma Biking Private
5 Days / 4 Nights
Level 3
San Francisco / San Francisco
Price from: $5,595 USD
Napa & Sonoma Culinary
4 Days / 3 Nights
Level 1
San Francisco / San Francisco
Price from: $5,195 USD
Subscribe
Slow down to see the world
© 2021 Butterfield & Robinson Inc. All Rights Reserved