AUSTRIA CUSTOM LUXURY TRAVEL
Adventure in Austria
Some say Austria has it all, and it is hard to disagree as you explore a country filled to the brim with history and replete with glorious rivers, mountains, vineyards and timeless villages.
Bike the Danube on lazy paths through 1000-year-old vineyards and villages, hike the green heart of the Austrian Alps, absorb the refinements of imperial Vienna, or heed to the sound of music in Salzburg. As for your friends or family, the options for your private Austrian adventure only begin here!
Austrian River Biking
Price per person per night from US$1,000 to $2,000 
Hiking the Austrian Alps
Price per person per night from US$1,000 to $1,500 
Multi-Active Family Adventure
Price per person per night from US$750 to $1,250 
What is bespoke with B&R?
Your dreams—realized. Your expectations—exceeded. And your mind? Totally and utterly blown.
We craft extraordinary experiences, tailor made to meet your every need, with every stitch of every day crafted just the way you want it.
Tell us your dreams and The World's Best trip designers will craft a journey exclusively for you.
Fill out the form to have one of our expert trip designers get in touch—and start planning your perfect adventure
TRIP IDEAS
Austrian River Biking
From the Bavarian border to Vienna, the Danube bike path through the World Heritage vineyards and villages is among Europe's most celebrated, and is a sublime blend of ancient culture and thriving nature. But the twists and turns of the Salzach (through Salzburg), the Inn (through Innsbruck) and the lakeside paths of Neusiedlersee are equally charming – and just as flat! Along the way, all manner of diversions await.
Meet the Wachau Valley's delicate Rieslings and Veltliners–and their proud creators–at exclusive estate tastings, just yards off your bike path
Fly high, with a breathtaking balloon ride over Salzburg or swooping raptors at a private falconry show in a Renaissance castle
Walk the UNESCO vineyards of the Douro River Valley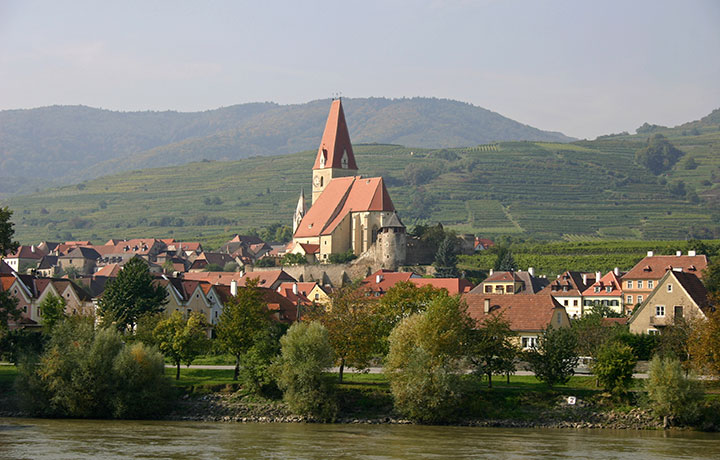 Inspired? Craft a similar Bespoke guided trip starting from US$1,000 to $2,000 
Hiking the Austrian Alps
Music and Mozart are the best-known of Salzburg's attractions, but it is also capital of the Salzkammergut, an Austrian province with sweeping alpine ranges, sparkling lakes and blooming meadows, traditional timbered villages,  Gasthaüse, lederhosen and dirndls, and a great network of nature trails to take in all this local colour.
Walk the Mozartsteig trail—directly from your lakeside hotel—to views of Wolfgang Lake that reputedly inspired the genius himself
 Hike to the top of the Hahnenkamm for marvelous views from the start of the world's most notorious downhill race, then wander through alpine meadows to a rustic mountain-top lunch with locals
Delight in the surprises of world-class guest chefs at the exclusive Ikarus restaurant in Hangar 7, Redbull's ultramodern shrine to its extreme flying machines
Inspired? Craft a similar Bespoke guided trip starting from US$1,000 to $1,500 
Multi-Active Family Adventure
Austria is a mecca for the outdoors, with a wealth of activities for families unparalleled in the rest of Europe. Beyond the maze of bike paths, hiking trails, rivers and lakes, there are also some of Europe's best adventure parks, climbing schools, theme parks and historic sites to explore.
Test your courage on the 200 stations of Europe's largest high-rope park, swoop down mountainsides on summer luges, or bike down to the valley with a local mountain bike pro. Or do all three in the same day!
 Learn the basics of rope-climbing with a mountain guide while your parents bike through World Heritage vineyards in the river valley below
Chairlift the family up to alpine meadows for spectacular hiking and lunch above the tree-line, before descending the same way to the cozy luxury of your Tyrolean chalet hotel
Inspired? Craft a similar Bespoke guided trip starting from US$750 to $1,200 
FEATURE HOTELS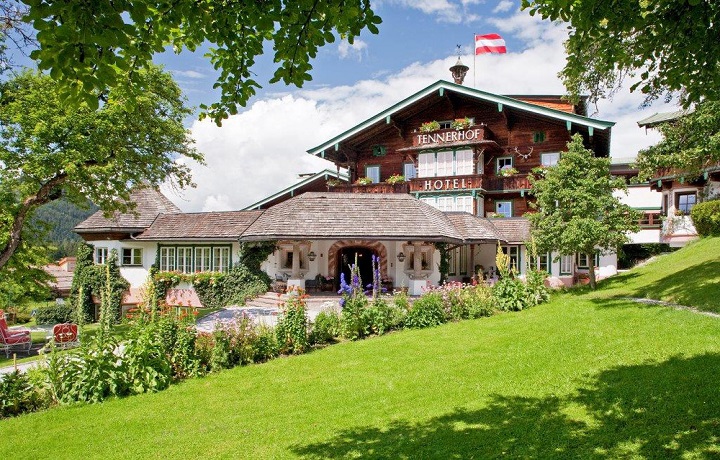 Hotel Tennerhof, Kitzbuhel
The Tennerhof, a Relais & Châteaux property, radiates a special historic charm. Dating from 1679, the original building was a farmhouse which, due to its prominent location above Kitzbühel, had the informal responsibility of being the town's weather lookout. The Von Pasquali family, who bought it in 1923, converted it little by little into the uniquely romantic hotel it has become. View hotel website »
Hotel Richard Lowenherz, Dürnstein
Founded on the site of a 700-year-old Clarissinian Abbey, the Richard Löwenherz is now a hotel filled with Renaissance sculpture, elegant chandeliers and stone vaulting. Frau Thiery and her staff quickly make us feel at home whether we're lounging with an after-dinner schnapps, lazing by the pool in the convent garden, or enjoying refined Austrian classics on the arbour-covered terrace overlooking the Danube. View hotel website »
TRIP DESIGNERS
Our talented team of Trip Designers are the best in the world at what they do—and what they do is turn fantasies into reality. (We thought about changing their title to "Dream Weavers," but we didn't want to re-print all those business cards.)
Accolades
"Travelling with B&R is an over-the-top experience. It seems that every moment from biking in the breathtaking countryside to the luxury hotels, the food, the wine, the other travellers, and the excellent guides—all are the most memorable. The hardest part of the trip is the return to reality!"
Betsy Sampliner
Notes from the Road
These are the best books about Austria that capture the spirit and rich history of this region. If you're looking for Austrian inspiration, the best place to start is...
more »
Related Trips
Vienna to Prague Biking
6 Days / 5 Nights
Recreational
Vienna / Prague
Price from: $4,195 USD
Munich to Salzburg Biking
Meet Bavaria—postcard perfect Germany—a land of sweeping mountains, sparkling lakes and timbered houses.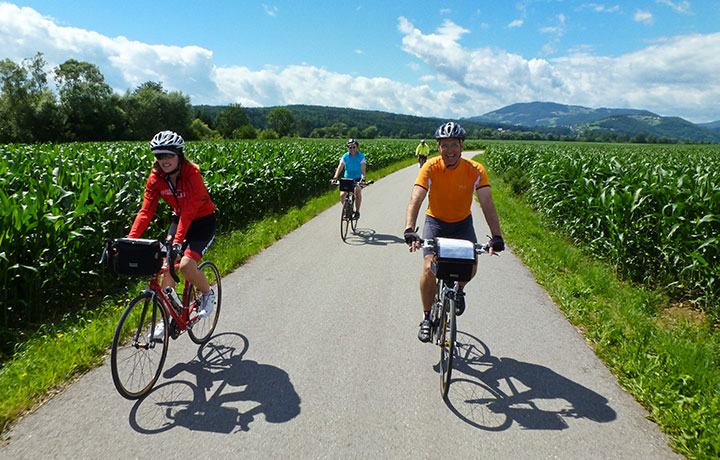 Vienna to Budapest Biking
6 Days / 5 Nights
Recreational
Vienna / Budapest
Price from: $5,795 USD
Subscribe
Slow down to see the world