The 7 Best Luxury Hotels
in Ecuador & Galapagos
At Butterfield & Robinson, our hotels aren't prosaic—they're pure poetry.
From castles and riads to ryokans and monasteries, we source lodgings that aren't just places to crash, but one-of-a-kind spots as intimate, authentic and sublime as the rest of your journey—and packed with personal touches from our hotelier friends.
Below we've rounded up a few of the best luxury hotels in Ecuador & Galapagos, where you can do so much more than simply rest your head.
But be warned: there may be tears when it's time to say goodbye!
---
M/V Origin
The 20-guest Galapagos Origin brings the best in design and luxury to the Galapagos Islands. This model vessel houses kayaks and snorkeling gear on board, and a huge sun deck to keep your focus on the sights and wildlife of the Galapagos, while indoors luxury amenities make your visit as comfortable as possible.
Featuring large suites with panoramic windows for breathtaking views of the ocean, and spacious interiors throughout the ship, the Origin is elegantly suited for Galapagos cruising.
---
Glimpse the heart of old Quito as it was meant to be enjoyed, amidst the generous comforts of this handsomely restored mansion.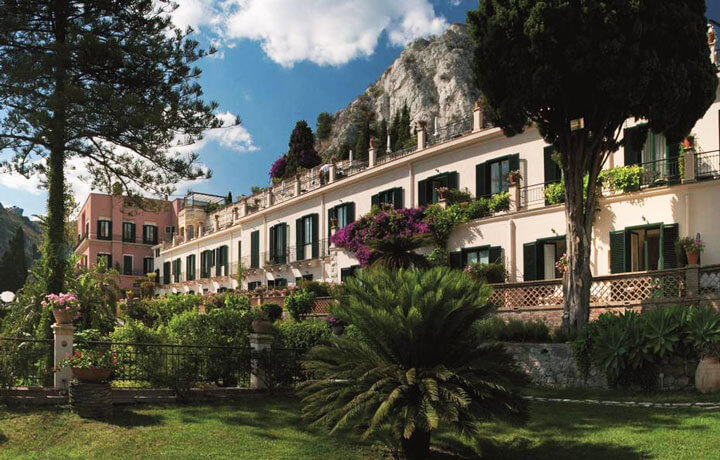 Sumptuously appointed rooms bask in the warmth of natural light as towering windows overlook the Plaza San Francisco. Stately and sophisticated, yet perfectly intimate thanks to the Ecuadorean hospitality.
---
Boasting antique gardens, the Hacienda is beautifully decorated and every bedroom has a fire place.
Delicious Ecuadorian cuisine is offered daily, prepared with organic vegetables, trout and dairy products produced on the Hacienda.
This eco-luxury tented camp borders the National Park in the highlands of Santa Cruz Island's "transition zone" and is close to the tortoise reserve.
Located on 55 hectares with magnificent views over the Pacific Ocean and the famous Western & Northern islands of Isabela, Santiago, Pinzón, Baltra, Rabida, Guy Fawkes & Daphne.
---
Hidden in a secluded location atop an extinct volcano crater, Pikaia Lodge is a stunning new alternative for exploring the "Last Paradise on Earth" in a truly luxurious and sustainable way.
Pikaia Lodge is designed for the eco-adventure traveller seeking intimate contact with the unique natural heritage of the Galápagos. Guests will enjoy active guided land and marine day programs in small groups.
---
Set amid the exotic greenery of Guayaquil Historical Park, this historic 19thC property lies in the luxurious Samborondón neighbourhood, just 4 miles from José Joaquin de Olmedo Airport. 
It provides a peaceful riverside oasis while offering sophisticated elegance with a colonial touch.
---
M/Y Grace
This 145-foot private ship is the epitome of class for those seeking to explore the Galapagos in style. Sleek cabins feature ensuite bathrooms and ample room to relax, either outside under the sun or inside the air-conditioned vessel. 
The main saloon is equipped with a full entertainment centre and an onboard boutique carries necessities.
JOIN MORE THAN 70,000 FELLOW WANDERERS