The 17 Best Luxury Hotels
in Australia
At Butterfield & Robinson, our hotels aren't prosaic—they're pure poetry.
From castles and riads to ryokans and monasteries, we source lodgings that aren't just places to crash, but one-of-a-kind spots as intimate, authentic and sublime as the rest of your journey—and packed with personal touches from our hotelier friends.
Below we've rounded up a few of the best luxury hotels in Australia, where you can do so much more than simply rest your head.
But be warned: there may be tears when it's time to say goodbye!
---
Built in the 1850s alongside the Outback's Flinders Ranges, Arkaba is a place that could only be found in Australia. The homestead is at the heart of a 60,000 acre former sheep-station with heaps of wildlife to be spotted.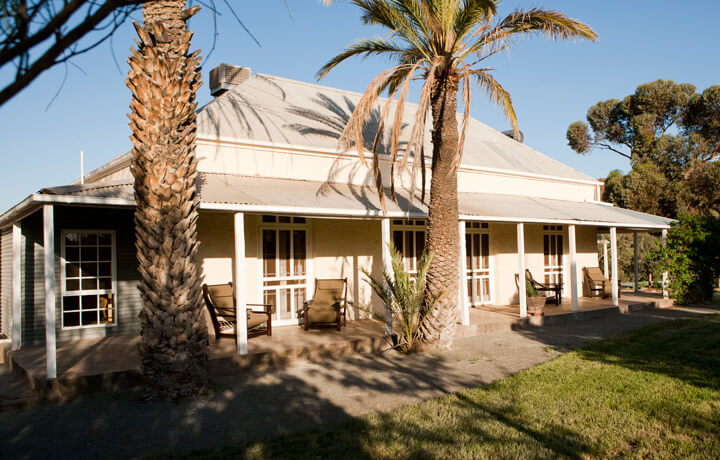 Homestead meals are served with generosity and hospitality in the cozy dining room, or outside under the endless canopy of stars.
---
Built beside the azure waters of Great Oyster Bay, Saffire Freycinet sits on the gentle curve of sandy coastline that joins the Freycinet Peninsula and mainland Tasmania.
The suites offer a large, open-plan living area with a private courtyard and outdoor deck with lounge, and a bathroom overlooking Great Oyster Bay. Head chef Iain Todd ensures food plays a vital role here and uses only fresh, local produce.
---
Find yourself in the Great Room at Southern Ocean Lodge on Kangaroo Island around sunset, and chances are you'll be very happy.
We suggest curling up in a leather lounge in front of the floor-to-ceiling windows and soaking in the pristine cliff-top views of the Southern Ocean.
Discover Adventure Down Under
On B&R's South Australia Expedition, experience endless Outback roads, witness the haunting Flinders Ranges, and cycle through the fertile hills and valleys of some of Australia's most famous wine regions.
DETAILED ITINERARY
Wonderfully situated overlooking St Patrick's Cathedral and the Fitzroy Gardens, the Park Hyatt Melbourne has large, luxuriously appointed guest rooms and all the amenities one could hope for.
It is also within walking distance of all of Melbourne's best shopping and sights.
---
Enjoy art-deco luxury at its best! Located in the fashionable suburb of New Farm, Spicers Balfour Hotel is an award-winning boutique hotel just minutes from the Brisbane city centre.
Step inside this iconic Queenslander and you'll discover a chic and stylish interior with an incredible rooftop patio.
---
This property reinvents the definition of "glamping". The private campsite sits atop a grass-covered hill and evokes a magical atmosphere with stunning views.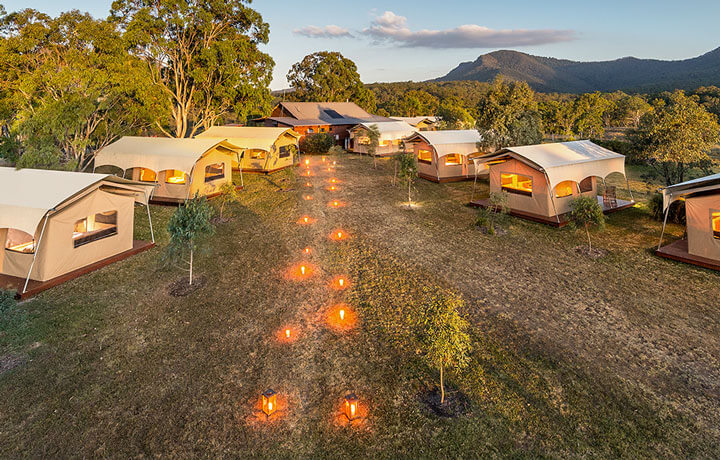 Beautifully designed safari-style tents offer all the luxuries of a 5-star hotel, with king size beds, fine linens, and a covered deck.
---
Stunningly situated on a mountaintop in Queensland's Scenic Rim, Spicers Peak Lodge is as far from the pressure of everyday life as it's possible to be.
Elegant suites and private lodges are relaxed and stylish. Enjoy an award-winning gourmet experience, unwind in Spa Anise or choose from a host of invigorating outdoor activities.
---
Built on an old shipping pier beneath the shadow of the Sydney Harbour Bridgey, Pier One Sydney Harbour is a blend of restored architectural heritage and contemporary design.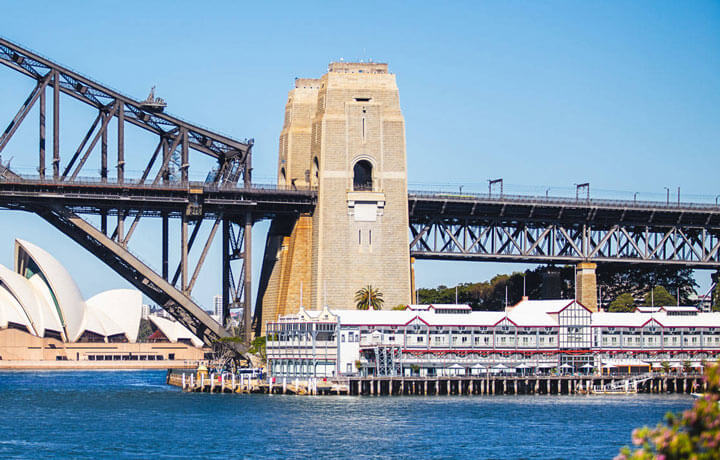 Original timber and ironwork from the historic wharf are featured in the rooms, while the waterfront restaurant offers one of the best harbour-side locations in Sydney.
---
Located on the Hobart waterfront, the Henry Jones Art Hotel is a dedicated exhibition, furnished with over 300 artworks.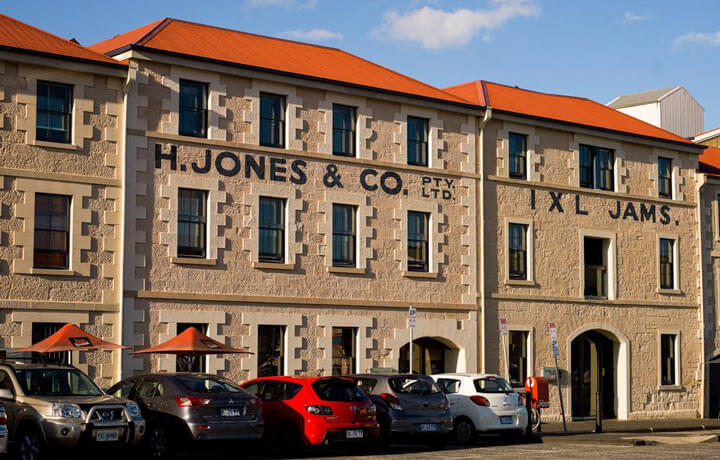 The site was built back in 1804 and was originally a famous jam factory owned by Henry Jones. It's now a fusion of art, heritage, tradition and nature with 56 uniquely fitted rooms and suites.
---
Experience two nights of 'glamping' in eco-camps on Maria Island, where you can fall asleep to the sound of gently lapping waves just outside your doorstep.
The final night on the island is at the beautifully restored Bernacchi House, a rare, heritage-listed house dating back to 1880.
---
Overlooking the waters of Lovers Bay, Capella Lodge is the ultimate luxury on World Heritage Lord Howe Island. It's the perfect blend of sophistication and sub-tropical relaxed hospitality.
Designed to complement the island's natural beauty, the beach-chic furnishings and generous decks exude barefoot luxury at its best.
---
Housed in Perth's 140-year-old State Buildings, COMO The Treasury is part of the popular heritage precinct of Cathedral Square.
Elegant rooms feature high ceilings and balconies, while the contemporary furnishings and sleek design bring sophistication and an air of tranquility.
---
Nestled high on hills overlooking the Indian Ocean, and close to the many fabulous wineries of the Margaret River, Injidup Spa Retreat offers spectacular ocean views.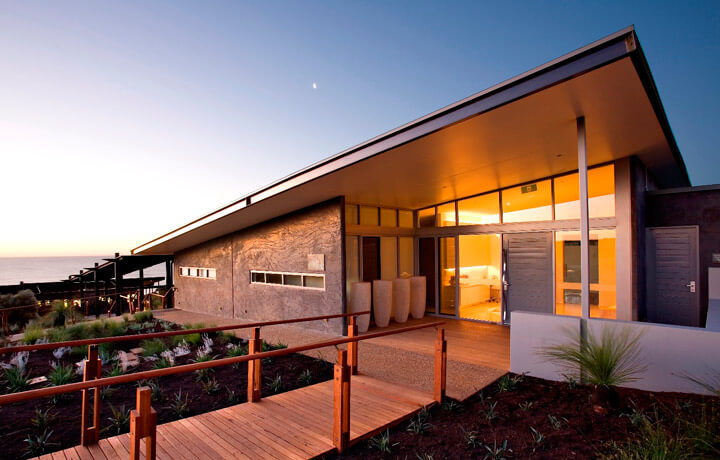 Amenities not to be missed are the private plunge pool and bar stocked with quality local Margaret River wines.
---
Idyllically situated within its own vineyard in the renowned wine region of the Margaret River, Cape Lodge feels like the elegant country estate of your dreams.
Don't miss the property's restaurant with seasonal produce plucked from nearby oceans, local farms & on-site kitchen gardens.
---
This idyllic vineyard retreat lies in the heart of the Barossa Valley, renowned world-wide as home to some of Australia's – and the world's – best wines.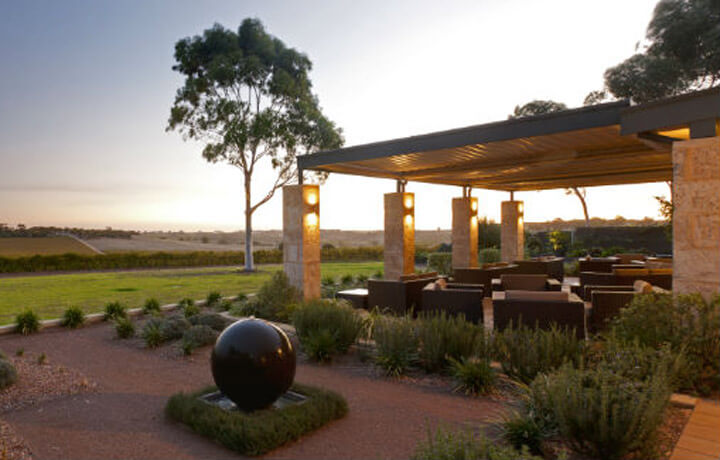 Situated on a gentle hill and surrounded by hundreds of acres of vines, each luxurious suite has been appointed with its own private terrace.
---
Situated in the heart of Adelaide, The Mayfair is a heritage-listed and beautifully renovated Romanesque building.
It's a great home base from which to explore some of Adelaide's renowned cafes, restaurants and wine-bars, or to discover the fabulous Central Market.
---
A gorgeous 3000 acre rural property, just 30 km from the main town of Kingscote on Kangaroo Island. The property has been in the Wheaton Family since 1911 and Graham and Lyn are marvelous hosts.
The farm produces lamb, wool and grain and there is always plenty of Australian wildlife around for you to discover.
JOIN MORE THAN 70,000 FELLOW WANDERERS