The 7 Best Luxury Hotels
in Bordeaux & Dordogne
At Butterfield & Robinson, our hotels aren't prosaic—they're pure poetry.
From castles and riads to ryokans and monasteries, we source lodgings that aren't just places to crash, but one-of-a-kind spots as intimate, authentic and sublime as the rest of your journey—and packed with personal touches from our hotelier friends.
Below we've rounded up a few of the best luxury hotels in Bordeaux & Dordogne where you can do so much more than simply rest your head.
But be warned: there may be tears when it's time to say goodbye!
---
This hotel is a 14thC old stone building set in a prime location, right in the heart of St-Émilion. The Hostellerie de Plaisance features a highly rated gastronomic restaurant and a gorgeous terrace overlooking the old town of St-Émilion.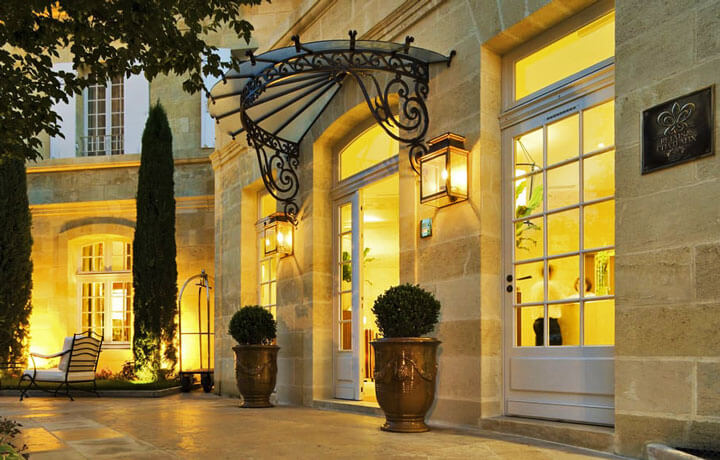 Its warm and friendly atmosphere, paired with an ambience both chic and tranquil, makes this hotel the ultimate in relaxation.
---
A 17th century chartreuse perched atop a hill. Surrounded by vineyards, orchards, streams and ponds, Madame and Monsieur Viargues have created a perfect atmosphere of casual refinement.
The views that reach for miles over the surroundings are unforgettable.
Explore 20,000
Years of Culture
We begin our Bordeaux to Dordogne Biking trip in Bordeaux, where the riding is as smooth as a Château Mouton Rothschild (you'll understand soon enough). Then, it's eastward to the Dordogne Valley, land of medieval castles, Cro-Magnon cave paintings and exquisite cuisine.
DETAILED ITINERARY
Originally built in the 16thC as a monastery, this Relais & Châteaux historic property has been completely reimagined as a well-appointed luxurious hotel.
Every spacious and comfortable guest room has its own unique decor, using antiques and often rustic country pieces. The tranquil outdoor pool and stunning gardens are the perfect place to kick back after a day of riding.
---
This 17thC chartreuse was turned into a Relais & Châteaux hotel by a family of neighbouring Château Lynch-Bages. Contemporary décor set the stage for the real event: a restaurant that is definitely worth a trip across the Atlantic.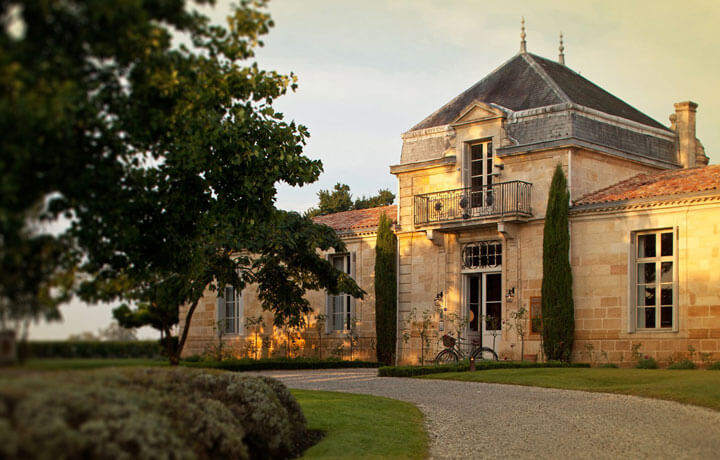 Chef Jean-Luc Rocha kept both of his mentor Thierry Marx's Michelin stars.
---
Les Sources de Caudalie is set among the vineyards of Martillac. Well known for its vinotherapy spa, this 5 star hotel also hosts two gourmet restaurants, La Grande Vigne and La Table du Lavoir.
---
This converted 13th century forge set in parkland near Coly is run by Mme. Hamelin and her son Patrick; Four generations of the Hamelin family have called this home.
The comfortable antique filled manor, covered in ivy, is well matched by its bucolic setting.
---
Overlooking the beautiful Dordogne Valley, this 14thC former residence is lauded for its refined taste and discreet luxury. The château is surrounded by French gardens lined by century-old cedars and a large greenery-filled park.
It's the perfect respite for those searching for a bit of tranquility and time to reconnect with nature.
JOIN MORE THAN 70,000 FELLOW WANDERERS