The 10 Best Luxury Hotels
in Loire Valley
At Butterfield & Robinson, our hotels aren't prosaic—they're pure poetry.
From castles and riads to ryokans and monasteries, we source lodgings that aren't just places to crash, but one-of-a-kind spots as intimate, authentic and sublime as the rest of your journey—and packed with personal touches from our hotelier friends.
Below we've rounded up a few of our favourite best luxury hotels in Loire Valley where you can do so much more than simply rest your head.
But be warned: there may be tears when it's time to say goodbye!
---
We not only feel welcomed at the intimate Château La Tortinière, but very special when we're there—especially since this immaculately restored 18thC castle seems straight out of a fairy tale.
The château offers views over a private park in which some rare plants and trees (A 200 years old Lebanese Cedar for example) are hidden.
---
Located in the heart of the Touraine region, this is a private home whose owners have graciously welcomed B&R as guests. Their 12-plus-year restoration campaign has returned the 15thC historical monument to its former glory, and its whimsical gardens complete the fairy-tale setting.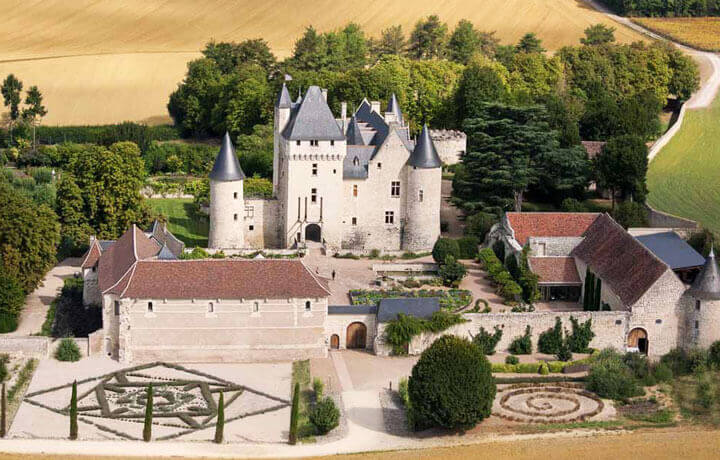 By staying here, you join very illustrious company; Joan of Arc was a guest here in the 15thC.
---
Maison Bossoreil is set in a warm atmosphere in the historic heart of the Angers city, just a short stroll from restaurants & shops. This former 18thC mansion boasts five spacious rooms tastefully decorated on two floors, with large en-suite bathrooms.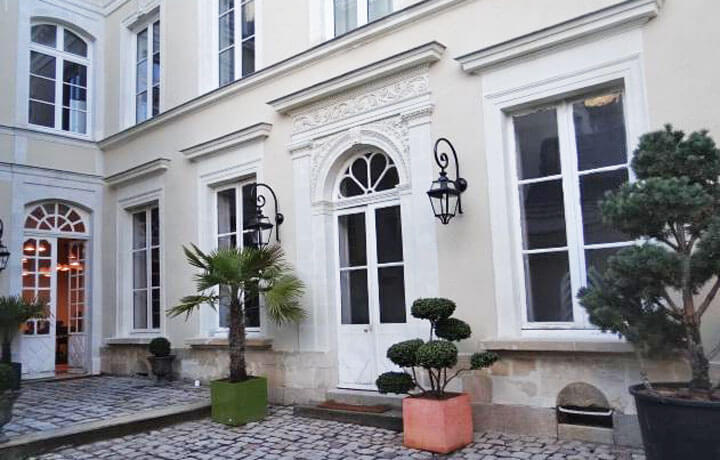 There is a small secluded garden where you can enjoy breakfast on sunny days.
Scheduled Group Biking Trip
See just how sweet life is here! Our Loire Châteaux Biking trip allows you to take a romantic ride through history. Slum it with Richard the Lionheart, Joan of Arc, and Leonardo da Vinci, as you stay at not one, but two châteaux. You'll feel like royalty at every turn.
DETAILED ITINERARY
Private Group Biking Trip
On our Loire Valley Biking trip, we roll out the red carpet for you in the playground of French kings and queens past. Bike through the stunning countryside and take in the regal châteaux, ancient monuments and, of course, miles of verdant vines.
Detailed Itinerary
Plessis-Bellevue is a historic, 18thC mansion overlooking the Loire Valley. It was once the home of Dr. Emile Leon Asllix, friend of French novelist Victor Hugo, who stayed there several times. Today the totally restored manor-house combines modern comfort with the "art de vivre," the French lifestyle of the times before the Revolution.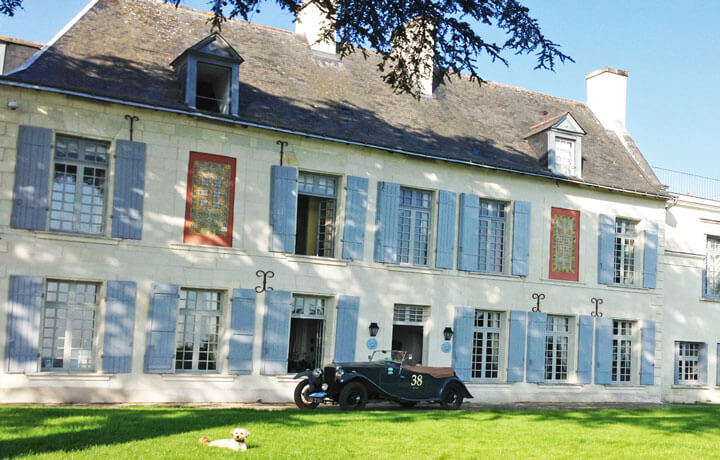 Situated in a beautiful rose garden, it offers a swimming pool and a stunning view of the city of Saumur.
---
In a charming village in a side valley not very far from the Loire, le Clos Chavigny, former outbuildings of the 17thC Chateau of Chavigny has a very impressive outside architecture that is typical for this century.
The successive owners have carefully preserved these buildings which are now a listed historic monument.
---
Built in the 15thC on the ruins of an 11thC fortress, this calm and serene property was developed into a hotel and restaurant which opened to the public in 1973.
Now forming an island of greenery in the Chinon countryside, Château de Marçay offers 33 unique rooms decorated in a haute époque style, with scenic views of the park, the main courtyard, and the vineyards.
---
An immaculately restored 18thC château, the Rochecotte is set in a lovely, peaceful park and is straight out of a fairy tale.
A number of political, Aristocratic and literacy figures have stayed there such Balzac, the Prince of Talleyrand and even King Georges VI of England!
---
This remarkable castle, located in the Vouvray wine appellation and overlooking the village of Noizay and the Loire Valley, began its construction in the 17thC and was finally finished a full century later! Owner Mme.
William recently transformed the castle into a Relais & Châteaux property, maintaining the French idea of luxury and "rafinement."
---
Peacefully set in a four acre park, Chateau Verrières is located in the midst of Saumur, close to the Royal Abbey of Fontevraud, the troglodytes caves, the historical cities of Chinon, Angers and Tours and the many chateaux of the Loire Valley.
A four star hotel, Verrieres provides a private mansion atmosphere with authentic decoration and period furniture.
---
Located just outside the town of Ambroise, this former 18thC castle turned boutique hotel offers a piece of history mixed with contemporary comforts. Light-filled rooms feature hardwood flooring, modern furnishings and views over the property's stunning gardens.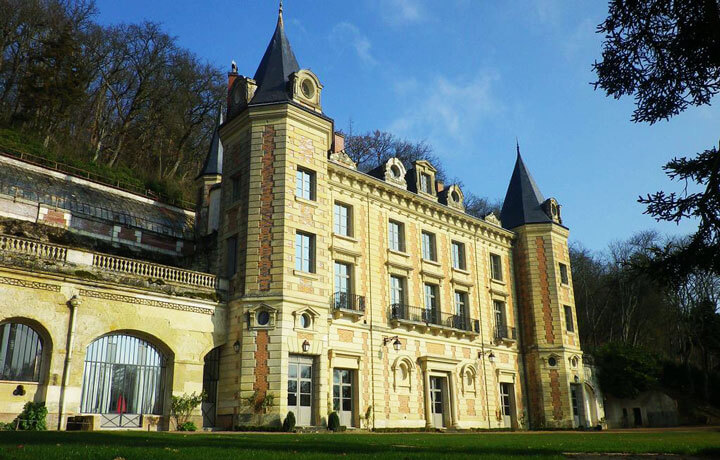 Enjoy a stroll through the surrounding parkland before cooling off in a dip in the outdoor pool.
JOIN MORE THAN 70,000 FELLOW WANDERERS