Mongolia Bespoke
Windswept and Time-worn
Embrace a stunning variety of landscapes from mountain, to desert, to forest with a multitude of animals both large and small. Revel in the pure majesty of wide-open spaces as you gallop along the steepe.
Want to learn more?
Click the button below to get in touch with one of our expert trip designers.
Mongolia Bespoke
Spiritual Sanctuary
From Shamanism to Buddhism to many other faiths, Mongolia has a rich spiritual tradition. Wander to elaborate temples deep within beautiful hidden glens and return to nourishing meals at your private yurt.
Want to know more?
Click the button below to get in touch with one of our expert trip designers.
Travel by Luxury Camp
Move along with your own dedicated camp designed to reunite you with the best of Mongolia. Sleep in traditional nomadic dwellings with a few modern perks, such as a personal chef.
Want to learn more?
Click the button below to get in touch with one of our expert trip designers.
By Horse or Camel
Ride on horseback or camel, as Mongolians have for centuries, understanding how this ancient way of life stays relevant in the modern world.
START PLANNING
Meet Our Expert Trip Designer
Chris Litt
Chris traded busy Toronto streets for the open roads of Europe when he joined B&R, to say nothing of the equipment upgrade—freed from his pedicab (a pedal-powered taxi for two) it's safe to say he's now enjoying our new fleet of Bianchis.
Regional Overview
It's only natural for Mongolia to stir within you a wild curiosity—tales of fallen empires combine with images of horse riders racing across the steppes and wandering nomads to evoke a sense of wonder. Come meander through the Gobi desert, embracing the open country and nomadic way of life, unrestricted by fences, walls and private property. Joined by expert local guides, you'll cross paths with native wildlife and local herders, dine beneath endless skies in spectacular settings and alternate between camels, horses and kayak to get yourself around, discovering the true definition of what it means to be free.
Click here to learn more.
What People Love About it
Majestic panoramas
Multi-sport activities
Rich culture
What We Love About it
Nomadic herders keen to welcome travellers
Juxtaposition of Bhuddist temples and Soviet war memorials
Pristine wilderness
Incredible Accommodations
We pride ourselves on going the extra mile to find hotel properties that
truly reflect the region. A few of our favourites include...
Three Camel Lodge, Gobi Desert
This unique eco-lodge immerses its guests in the traditional Gobi way of life, with added modern touches. Gers come equipped with running water, and the central lodge building has all the trappings of a hotel, including a beautiful restaurant, bar, and lounge area. There is also a massage ger, allowing you to unwind amid the spectacular Gobi grasslands. View hotel website »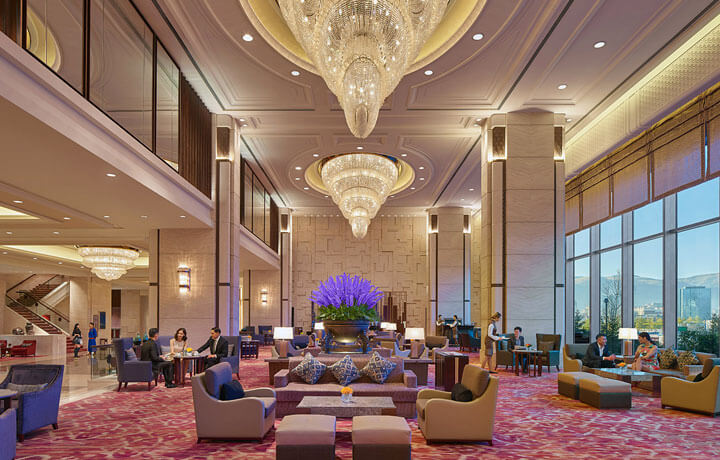 Shangri-La Hotel, Ulaanbaatar
Find the Shangri-La within walking distance of Ulaanbaatar's most-visited sites and the main Sukhbaatar Square. Large and contemporary guest rooms fused with traditional Mongolian stylings watch over Nayramdal Park or the Great Chinggis Khaan Square. Savour a meal or cocktail in the hotel's Naadam restaurant and bar, boasting spectacular views of the city skyline. View hotel website »
You are the best at what you do!
— Martin Rees
Go Bespoke
We craft extraordinary experiences, tailor made to meet your every need,
with every stitch of every day crafted just the way you want it.
Notes from the road, on the
B&R blog

.
Subscribe
Slow down to see the world
© 2021 Butterfield & Robinson Inc. All Rights Reserved