Laos Bespoke
Spiritual Awakening
Rise early to observe morning prayer service as 600 saffron-clad monks proceed through the town to collect their alms.
Laos Bespoke
Afoot in Contrasts
Stroll through the modern capital of Vientiane to the ancient capital of Luang Prabang; pause to visit a weaving village and learn more about Lao Textiles.
Pedal Perfect
Move over the gently rolling hills of Laos along the Mekong River pausing to explore the Pak Ou Caves. Speed up or slow down—it's up to you.
START PLANNING
Meet Our Expert Trip Designer
Nathan Lane
Named a Top Travel Specialist by Condé Nast Traveler magazine, Nathan is one of the world's premier travel experts (and not one of Broadway's biggest stars—but he gets that a lot).
Read more
Regional Overview
Laos, the country of thousands of elephants, wonderful landscapes and friendly people is billed as a laid-back destination and it's hard to disagree when its history includes a UNESCO-protected city, a Buddhist legacy and miles and miles of Mekong riverside riding. Here one can savour the royal charm of Luang Prabang, marvel at the beautiful French boulevards of Vientiane or take a relaxed cruise down the gorgeous Mekong while watching the sunset.
Click here to learn more.
What People Love About it
Luang Prabang
Friendly, welcoming people
Buddhist legacy
What We Love About it
Khone Phapheng Falls
Mekong riverside bike riding
Scenic beauty
Incredible Accommodations
We pride ourselves on going the extra mile to find hotel properties that
truly reflect the region. A few of our favourites include...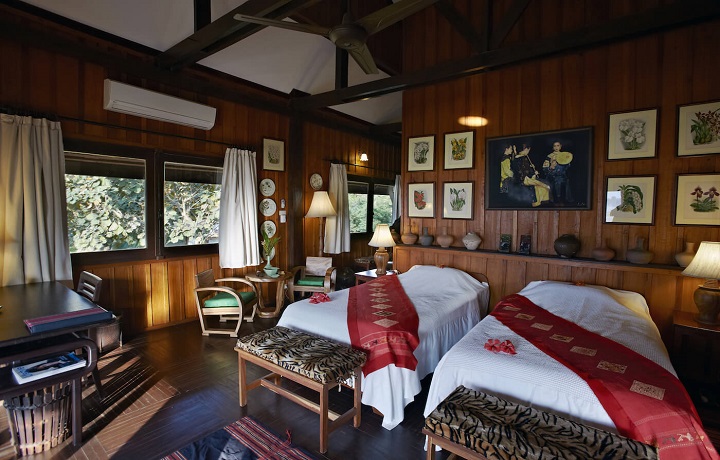 La Folie Lodge
The isolated La Folie Lodge sits on Don Daeng, an island slumbering in the Mekong. Sitting on a secluded beach facing the Khmer templates of Wat Phu, the lodge is surrounded with exceptional natural beauty and unspoilt charm. Cool off in the Lodge's swimming pool or dine in the restaurant outside restaurant.View Hotel Website »
Sofitel Luang Prabang
Built upon a UNESCO site, this former Governor's mansion is a beautifully redesigned oasis of calm. Centrally located, this boutique hotel offers tastefully designed suites in addition to a spa and pool, blending classic colonial design and contemporary Asian style. This is serenity and magic in the heart of Luang Prabang. View Hotel Website »
Amantaka, Luang Prabang
Set on a large garden estate, Amantaka is housed in graceful French colonial buildings in the UNESCO protected town of Luang Prabang. Airy and elegant throughout, the décor and furnishings reflect the town's French colonial history. Situated just south of Phousi Hill, the resort is within strolling distance of the boutiques, bakeries and restaurants lining the town's main street. View hotel website »
"The Tam local guide in Hoi An was fantastic and Daniel did a wonderful job. Scootering around Saigon was a blast, as was talking to the farmers and learning about their small plot farms."
- Mark Scher
Looking for more ways to explore Laos? Find a few of our (expertly crafted) journeys below.
Go Bespoke
We craft extraordinary experiences, tailor made to meet your every need,
with every stitch of every day crafted just the way you want it.
Notes from the road, on the
B&R blog

.
Subscribe
Slow down to see the world
© 2021 Butterfield & Robinson Inc. All Rights Reserved