Japan Bespoke
Walking Sojourn
Wander through elegant Kyoto visiting ancient temples and quirky moss gardens, bamboo fields, character-filled neighbourhoods and bustling markets.
Japan Bespoke
Family Experience
Keep the kids engaged by investigating Japanese pop culture, traditional tea ceremonies, origami lessons, sushi-making or a samurai class!
Biking Adventure
Ride along rugged coastline and rice paddies, through traditional towns and verdant farmland. The Noto Peninsula and Yamanaka are the best places to combine exceptional biking with wabi sabi.
Cities & Cuisine
Use food as a lens to understand the rich mosaic of contemporary and time-honoured Japan. In the countryside a traditional yukata celebrates the local; in Tokyo, Michelin-star restaurants crowd the landscape.
REQUEST A QUOTE
CLOSE
Get a Quote for your Custom Trip
Simply fill out the form below and we'll get back to you within 2 business days.
Meet Our Expert Trip Designer
Orsolya Kako
Orsolya plans experiential and in-depth excursions to locales as varied as Japan, Morocco and Iceland from her home base in Toronto. Her name gets butchered a lot, but she'll usually respond to "Ursula."
Read more
Regional Overview
Meander ancient Japan's coastline and visit kimono makers, bonsai tenders and ryokan guest houses. Stop now and then to gaze at rice paddies, visit Buddhist shrines, and at the end of the day? Take a dip in the hot-spring onsen baths. The choices are endless on your own private Japanese adventure.
Click here to learn more.
What People Love About it
Modern & ancient contrasts
Abundance of Michelin-starred restaurants
Serene & highly curated hotels
What we Love About it
Minimalist, forward-thinking architecture
Superb cycling conditions
Easy, efficient internal travel
Incredible Accommodations
We pride ourselves on going the extra mile to find hotel properties that
truly reflect the region. A few of our favourites include...
The Palace Hotel, Tokyo
With an incomparable perspective on the city and a singular, moat-side setting across from the Imperial Palace gardens, the Palace Hotel is a haven of hospitality—serene and refined and imbued with understated luxury throughout.View hotel website »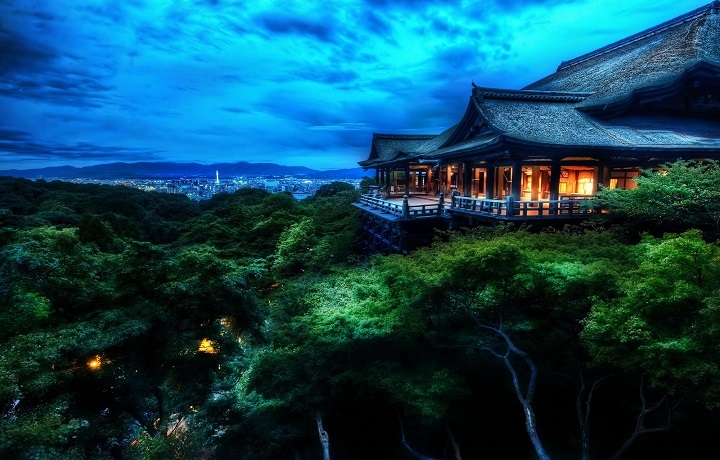 Ritz Carlton, Kyoto
Overlooking the Kamo River, The Ritz Carlton sits on a site favoured by Japanese nobility since the 17th century. Rooms feature traditional Kyoto aesthetics and sophisticated elegance. A Michelin-starred restaurant graces the property. View hotel website »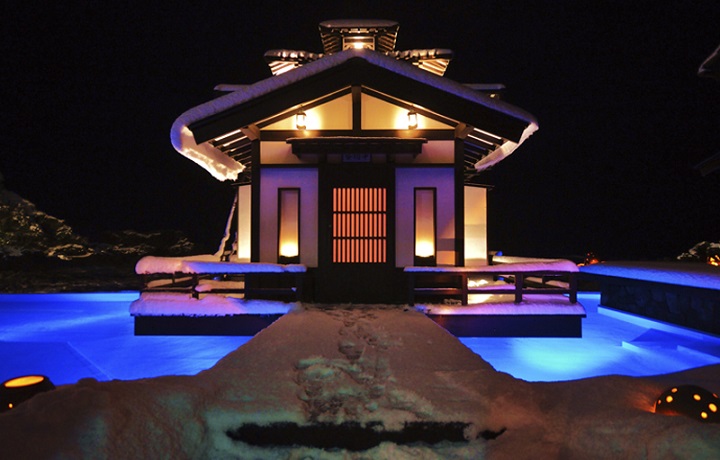 Lamp no Yado Ryokan, Noto
In its own bay at the tip of the Noto Peninsula, Lamp no Yado has remained faithful to traditional Japanese heritage while also incorporating luxury elements. The ryokan is famous for its many natural hot baths and spa, all contained within an absolutely serene environment.  View hotel website »
The biking was great but the Japanese cultural experience was even better. The ryokans, the meals, and the special events (such as paper making and saki tasting) were really an excellent introduction to the culture of Japan.
— Gary Coughlan
Go Bespoke
We craft extraordinary experiences, tailor made to meet your every need,
with every stitch of every day crafted just the way you want it.
Notes from the road, on the
B&R blog

.
Subscribe
Slow down to see the world