Corsica Bespoke
Cycle By Sparkling Blue
Roll between lyrically-named villages admiring ancient olive groves, dramatic hill-top views and cobblestone towns where you can stop for a fresh-from-the-oven canistrelli cookie.
Want to learn more?
Click the button below to get in touch with one of our expert trip designers.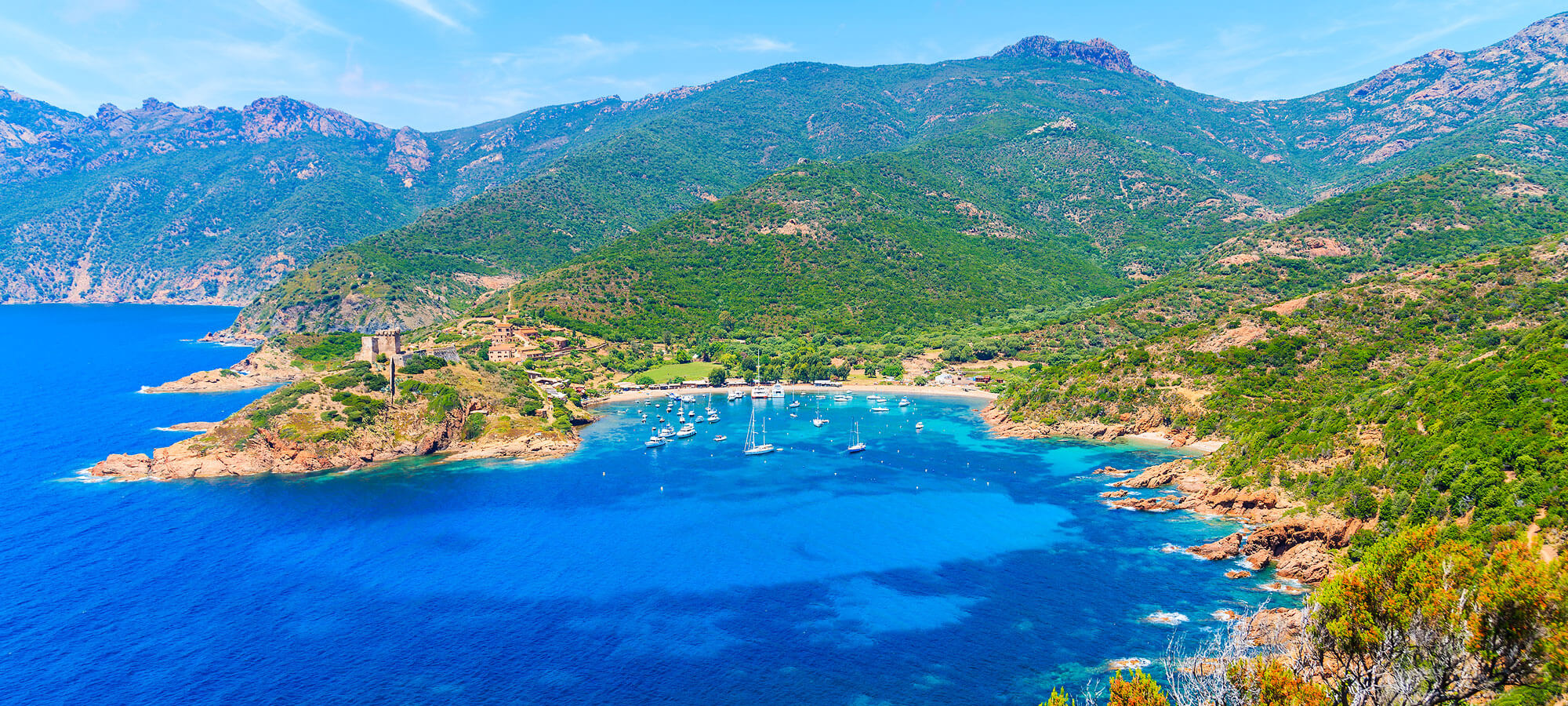 Corsica Bespoke
Family Multi-Active
Hike alongside pink granite rock formations adjacent to turquoise seas before joining an expert to kayak the coves and inlets of a national park. (Trust us: nobody will be asking for Netflix.)
Want to learn more?
Click the button below to get in touch with one of our expert trip designers.
Trek Vibrant Coastlines
Get to know a wild, mountainous Corsica setting off on a "Mare a Mare" (sea to sea) trail followed by a tasting of Corsican cheeses and a lesson on the craft from a former goatherd.
Want to learn more?
Click the button below to get in touch with one of our expert trip designers.
START PLANNING
Meet Our Expert Trip Designer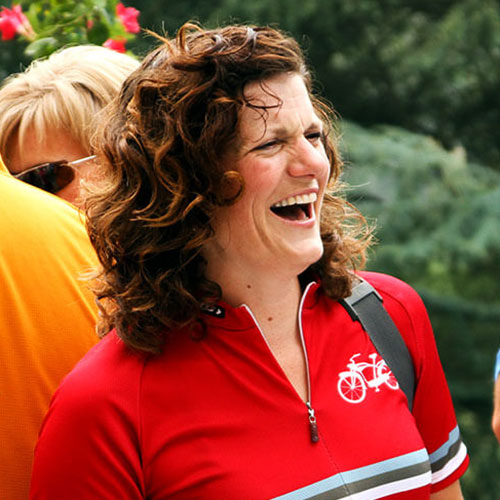 Marya Valli
This American-turned-Corsica local crafts trips that are more poem than itinerary. We know, that sounds a bit much: but when you're sipping Barolo in Piemonte and watching the sun set behind the Alps, you'll get it.
Read more
Regional Overview
White cliffs, azure lagoons, ultramarine blue skies and soaring mountains all welcome you to this Mediterranean island that has been a preferred retreat of celebrities since the 1950s. Not quite France and not Italy, either, Corsica's spellbinding idiosyncrasies are best experienced in person. We suggest exploring all of its facets—from Calvi's palm-shaded chic to the wild maquis of the Desert des Agriates, from vineyards to citrus groves, from savoury cheeses and cured meats to transcendent seafood cuisine. You don't need to be a star to embark on this journey—but we do recommend the big sunglasses!
Click here to learn more.
What People Love About it
Fortified villages
Fresh seafood
Breathtaking coastal walks
What We Love About it
Gorgeous accommodation
Coast of Cap Corse
Citrus medica
Incredible Accommodations
We pride ourselves on going the extra mile to find hotel properties that
truly reflect the region. A few of our favourites include...
U Capu Biancu, Bonifacio
This fairytale landscape in Southern Corsica contains two private beaches (both equipped with gazebos, mooring and a pontoon) as well as a handful of exquisite rooms, their design rivaling that of the surroundings. From your private balcony or terrace, bask in the island sunlight and absorb the coastal aromas. Unwind. Relax. Rejuvenate. In a setting as beautiful as this one, stress doesn't exist. View hotel website »
Hôtel La Villa, Calvi
Proudly perched on the rolling hillside above Calvi, this sumptuous and luxurious Relais & Châteaux hotel is ideally situated for gazing at the soaring mountains, bay and citadel while lounging by one of the many pools. The understated elegance of its lounge and bistro, and famous Michelin-starred poolside restaurant La Table, provide guests with the ultimate in relaxation and service. View hotel website »
Hotel Le Tomino, Macinaggio
This four-star contemporary boutique hotel offers spectacular coastal views from its five spacious rooms, all in wood and all turned towards the sea, with expansive private terraces. A wonderfully intimate, peaceful spot with delectable hand-crafted cuisine. View hotel website »
What a fabulous trip! And the magic still lingers...B&R is my favourite vacation experience & I hope to adventure with you forever!
— Patricia Cook
Looking for more ways to explore Corsica? Find a few of our (expertly crafted) journeys below.
Go Bespoke
We craft extraordinary experiences, tailor made to meet your every need,
with every stitch of every day crafted just the way you want it.
Notes from the road, on the
B&R blog

.
Subscribe
Slow down to see the world
© 2021 Butterfield & Robinson Inc. All Rights Reserved