Biking & Walking Tours in France
Popular Bike Tours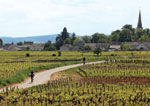 Burgundy Biking
Signature Hotels
6 Days / 5 Nights
Enthusiast
Guided
Price from: $5,695 USD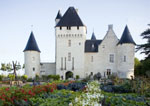 Loire Châteaux Biking
Signature Hotels
6 Days / 5 Nights
Recreational
Guided
Price from: $5,795 USD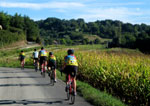 Provence Biking
Signature Hotels
6 Days / 5 Nights
Enthusiast
Guided
Price from: $5,495 USD
Popular Walking Tours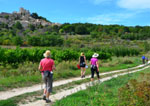 Provence Walking
Signature Hotels
6 Days / 5 Nights
Enthusiast
Guided
Price from: $5,295 USD
Beaune Walking Private
Signature Hotels
5 Days / 4 Nights
Recreational
Locally-Supported
Price from: $3,995 USD
Burgundy Self-Guided Walking
Signature Hotels
6 Days / 5 Nights
Recreational
Self-Guided
Price from: $2,995 USD
Outstanding Culinary Adventures
Atlantic France Biking
Signature Hotels
6 Days / 5 Nights
Occasional
Guided
Price from: $5,995 USD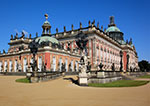 Bordeaux to Dordogne Biking
Signature Hotels
6 Days / 5 Nights
Enthusiast
Guided
Price from: $5,995 USD
Bordeaux Biking Private
Signature Hotels
6 Days / 5 Nights
Recreational
Locally-Supported
Price from: $7,995 USD
Private Tours
Loire Biking Private
Signature Hotels
7 Days / 6 Nights
Recreational
Locally-Supported
Price from: $6,995 USD
Provence Biking Private
Signature Hotels
7 Days / 6 Nights
Enthusiast
Locally-Supported
Price from: $7,895 USD
Burgundy Self-Guided Biking
Signature Hotels
6 Days / 5 Nights
Enthusiast
Self-Guided
Price from: $3,295 USD
Family Tours
Loire Valley Family Biking
Signature Hotels
6 Days / 5 Nights
Recreational
Guided
Price from: $5,795 USD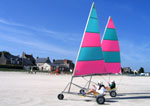 Normandy Family Biking
Signature Hotels
6 Days / 5 Nights
Enthusiast
Guided
Price from: $5,695 USD
Loire Valley Bespoke
Explore French history, quiet winding roads, vineyards and magnificent royal châteaux.
Some Custom Options
Burgundy Bespoke
Explore the countryside, unique gastronomy and tranquil waterways of Burgundy.
Provence Bespoke
Experience the beauty, history, culture and cuisine of Provence on your own unique getaway.
Southwest France Bespoke
Take in the pastoral landscapes, volcanic formations and hidden villages of charming of South West France.
Don't see what you're looking for?