Biking
Biking Trips with B&R
Biking trips with B&R are, simply, the best.
You travel under your own steam, all your senses awake as you take in your surroundings. Of course, the youthful thrill of coasting along a great downhill doesn't hurt, either. Add the B&R support van and a few great stops along the way, and you've got an unparalleled adventure.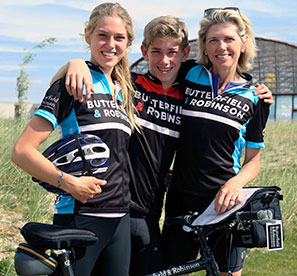 8:21 am
How is it they make the best coffee in Italy? Cappuccino for me and a caffè latte for my partner as our guide talks us through the plan for today.
9:21 am
Arriving in Otsuni, La Citta Bianca, we're blinded by its whitewashed walls. Paola, our local guide, explains the old town is painted annually with lime to keep the buildings cool. Sure looks cool to me…
11:08 am
The dentist from Austin proves to be a good cyclist for me to keep pace with…or maybe he should be keeping pace with me. (No wonder my daughter calls me competitive.)
12:41 pm
Lunch is absolutely sublime—and I NEVER use that word. An unbelievable setting among ancient olive groves makes the simple but delicious local spread my favourite meal so far. I watch my intake though, with plans to overtake that dentist.
2:32 pm
The rolling vineyards and stonewalls eventually give way to the Adriatic. Seaside breeze is welcome, as will that cold beer poolside I'm anticipating.
4:18 pm
Rolling into the hotel, I spy my wife who is already poolside. I announce my arrival with a perfectly placed cannonball. The dripping dentist smiles wryly. Maybe not my best idea…
6:36 pm
Gathering for pre-dinner drinks, we're surprised by a local magician, whose mediocre magic is eventually explained, when it turns out to be our guide in costume presenting us with B&R jerseys. Where do they find these crazy-fun people?!
8:23 pm
Off to town for dinner at the the region's hippest restaurant. Fresh seafood, crisp local wines and our dapper host Leo make it a memorable night. Beachside bliss.
11:03 pm
Strolling through the hotel courtyard, I eye the pool, tempted to make another splash. Fortunately, my mindreader wife tugs my arm towards bed instead.
B&R Biking TOURS
Accolades
Our trip surpassed our expectations. We expected a great biking trip, which we experienced. We did not anticipate that we would laugh as much as we bonded with our travel group on the rides and during meals; that we would learn as much about the French culture and history… and that this would all take place in strikingly beautiful and varied locations.
– Elizabeth Vorys, Normandy Biking
Private Travel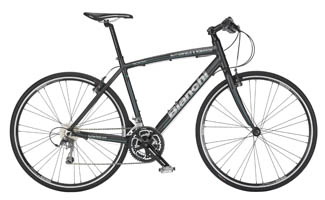 Meet our Bikes
Biking with B&R
on our blog