<< Back to (un)Corporate Travel homepage | Go to Affinity Groups >>
Success is a journey, not a destination.
Famed coach-turned-broadcaster Jimmy Johnson said, "The difference between ordinary and extraordinary is that little extra." And whether they're dining under the statue of David in the Accademia, sampling Champagne in the private cellar of a world-renowned expert or washing away stress in their own private hot spring, our travellers know that at B&R, we weave "that little extra" into everything we do.
After years of helping companies of all sizes – like Morgan Stanley, Beachbody LLC and Colliers, to name just a few – unleash their employees' potential, we've been continually confronted by one resounding truth: if you want someone to feel valued, then you should give them something valuable. (We've also noticed that a once-in-a-lifetime travel experience orchestrated by the best in the business tends to do the trick.)
And we know you want them to feel valued. According to McKinsey & Company, the single most important corporate resource over the next 20 years will be talent. That's why we work closely with you to craft extraordinary journeys specifically designed to reward, nurture and add value to your most prized assets—your people.
---
Why use B&R for your corporate travel?
Because we transform the common retreat or reward trip into an unforgettable experience.

At Butterfield & Robinson, we've built our reputation upon those ideals for the past 50 years, designing extraordinary travel experiences that allow people to discover the authentic flavour of our world. Along the way we've developed a loyal following, and clients returning from B&R vacations began requesting us to arrange their corporate rewards and retreat programs. We work with companies of all sizes – like Morgan Stanley, Allen & Company and Colliers, to name just a few – to provide the right recipe for success. Our incentive-reward and client hospitality trips are designed for organizations seeking to recruit, reward, retain and motivate their best employees and clients.
---
Rewards & Incentives

Our incentive reward trips are designed for organizations seeking to recruit, reward, retain and motivate their best employees. After nearly 50 years spent travelling some of the world's most amazing playgrounds, we've learned firsthand that celebrating performance with a bottle of champagne makes a person feel good. But celebrating with a private tasting in a Champagne house makes them feel like royalty.
---
Executive retreats

There's nothing like getting out of the office, the city or the country to spark the imagination and develop deeper relationships. We work closely with educators to design unforgettable learning experiences. But we're not all work and no play. We're adept at creating itineraries that find the perfect balance. We focus on the finer details so you can attend to the agenda items that matter most: early ride this morning, or sleep in then read the newspaper? Massage at 5 p.m. today? Beer after dinner, or a fine scotch?
---
Client hospitality

Saying thank you to your clients with a journey they'll never forget is one thing. But to develop a deeper relationship with them at the same time? To share joyful memories that will last forever? Talk about R.O.I. Whether it's a dinner in the shadow of the statue of David or cocktails in the home of a Countess, we've spent years making friends all over the world, and we're happy to introduce them to yours.
---
Our Clients
Our goal is to make sure you and your group leave relaxed, refreshed and inspired. And after nearly 50 years spent slowing down to see the world, we're happy to say that we've gotten pretty good at it—but don't take our word for it.
BeachBody LLC
"The B&R adventure cannot be replicated. We visited destinations that I had been to before, but the B&R approach offered an entirely new experience that was completely unique and gave me an opportunity to encounter people, places and things that I only could have experienced on a B&R adventure."
– Michael Neimand, SVP Marketing
Young Presidents Organization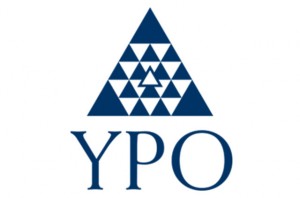 "As a busy executive and CEO, I carry a weight of responsibility for my staff, stakeholders and company partners. This trip transported me to a calm I seldom experience. I disconnected from my normal world to reflect on my own needs and thoughts. I didn't execute a thing. It was a rare gift."
– Rob VandenBroek, CEO, Eastern Meat Solutions
Read about Rob's trip to Colorado's Dunton Hot Springs on our blog >>
---
Contact Us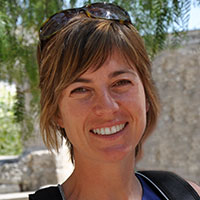 Director of Business Development Karen Dockrill has made a career out of bringing people together on the road and in the boardroom. After cutting her teeth as a B&R guide and trip planner, she transitioned into the world of loyalty marketing before returning to the B&R fold as our Director of Business Development. Call Karen at the number below, email her, or connect with her on LinkedIn to find out how we can help your group share in something extraordinary.
Karen Dockrill
1-866-551-9090 x 446
karen.dockrill@butterfield.com