There is so much to say about Portuguese wine that it could fill an entire book—but don't worry!
For the purposes of this blog post, I've decided to start a simple, comprehensive and (relatively) brief approach to summarizing this amazing wine country.
Let's get started. Saúde!
---
Portugal Wine: A (Brief!) Overview
Most of you will immediately recognize Port as one of the country's most famous wines. But Port is only one of many fine wines produced in Portugal.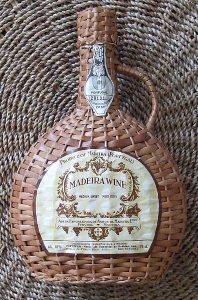 Madeira island is a beautiful Portuguese Atlantic destination and has a great fortified wine, the Madeira wine. Historians say that this wine was the one used by the delegates of the Continental Congress to toast while signing the Declaration of Independence in 1776!
World-Renowned
Portuguese wine was actually present in the biggest turns of history, drank by some of its leading characters, but with much more discretion and a certain level of humbleness than its French or Italian counterparts!
For instance, not so long ago, journalist Pedro Garcia asked Jimi Hendrix if he knew that when he was photographed with a bottle of Mateus in his hands, he was in fact drinking a Portuguese rosé.
Curiously, in 1971 during a not-so-favourable meeting for Portugal happening in Lagos, Nigeria, the most ordered wine during dinner was that same Mateus rosé.
British Influence
The Portuguese also owe a lot to the British and their love for wine.
The Methuen Treaty, signed during the reign of D. PedroII in 1703, allowed the Portuguese to acquire British clothing and in return, the British would be able to purchase Portuguese wine at very low (if any) duty charges.