The centre of Iceland's historic, Nordic cool (confession: I borrowed that phrase), Reykjavik is home to nearly half the country's population. The result is a lively, bustling and diverse city as unique as the country itself. In the third of our three-part Insider's Guide to Reykjavik, trip designer Orsolya Kako offers this B&R-inspired list of things to see and do in the "smoky bay."
---
What to See + Do: Things To Do in Reykjavik
To get your bearings, take the elevator to the top of Hallgrimskirkja, an imposing gray church whose distinctive stepped-slope facade frames a tower from which a bird's-eye view of the city's colourful rooftops and compact downtown awaits. Then return to sea level to marvel at the city's newest architectural landmark.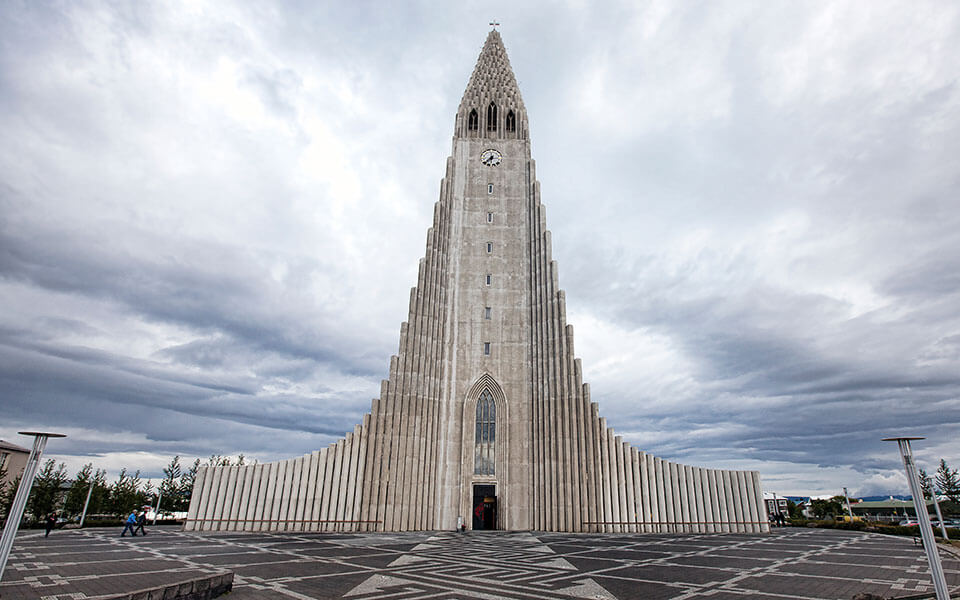 Unveiled in May 2011, the Harpa concert hall is a dazzling geometric structure that sits like a jewel on the waterfront. Home to Iceland's symphony orchestra and opera, Harpa is well worth a visit even if only to gaze through the honeycomb-like glass facade, designed in collaboration with the Danish-Icelandic artist Olafur Eliasson. From there, walk to the city's central square, Austurvöllur – home to the parliament building (Althingi) and the main cathedral (Domkirkjan). Finish your tour at the central pond, Tjornin, the heart of Reykjavik.
Located on the pier in front of Hotel Marina, Reykjavik Bike Tours offers trips that not only take you to a range of must-sees, including the Westman Isles, Geysir geothermal area, Gulfoss waterfall and Þingvellir (Parliament plains), but also explain the history, significance and story behind each site. My two cents? Stick to the city bike tour instead of the day tours out of the city—the roads are busy!!