B&R prides itself on providing exceptional service both on and off your B&R trip. We've partnered with a selection of companies who share our sense of service and hospitality, to provide preferred rates or amenities to our travellers.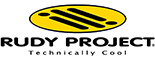 RUDY PROJECT
bit.ly/rudy-butterfield18
Receive preferred pricing from our partner Rudy Project—offering Italian-designed and manufactured sunglasses, performance-oriented helmets and more for the past 25 years.  Using cutting-edge technology and innovative aesthetics, this technically advanced gear doesn't disappoint.
---
CAVALRY TRAVEL INSURANCE
cavalrytravelinsurance.com/butterfield
Cavalry Elite Travel Insurance combines into a single integrated program the best evacuation with the premier travel insurance coverages designed for passionate travellers.
---
CIBT Visa & Passport Service
We recommend CIBT as an extra service if you require a visa for your trip. They have the tools, experience and global network that can help reduce the time it takes to obtain a travel document. B&R travellers receive a 20% discount off the fee—just be sure to use the below links.
butterfieldandrobinson.cibtvisas.com
---
TRAVELLER MADE
www.travellermade.com
Traveller made is a network community of travel designers dedicated to providing unique and exclusive bespoke journeys to travellers looking for different and original experiences, requiring skilled and knowledgeable advisors who are committed to fully servicing their clients.
---
CELLHIRE
Stay connected throughout your trip with fast 4G speeds! Rent the European MiFi provided by Cellhire, and use data just like you would at home.  Share data with up to 10 WiFi devices and save money on international roaming fees. Click here to learn more about European Travel Plans and International Travel Plans (outside of Europe)
*Be sure to enter the B&R code: BR6398 when you check out to receive 10% off your rental price!
Subscribe
Slow down to see the world
© 2021 Butterfield & Robinson Inc. All Rights Reserved