From the redwood forest, to the gulf stream waters
This vast country offers endless experiences thanks to its varying landscapes and changing climates. From the towering redwoods and spectacular marine life of the west, to the cozy ports and quiet shore roads of New England, explore some of the most beautiful and unspoiled areas of America.
Trips in the United States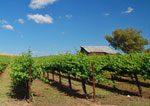 Napa & Sonoma Biking Private
5 Days / 4 Nights
Recreational
San Francisco / San Francisco
Price from: $6,400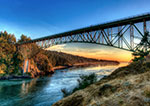 San Juan Islands Private
8 Days / 7 Nights
Enthusiast
Seattle / Seattle
Price from: $8,895
California Bespoke
Take in the endless vineyards, crashing surf and Pacific sunsets of America's west coast.