Geographically narrow. Culturally robust.
Dominated by the Andes and the Pacific on a strip of land running up South America's south-western coast, Chile boasts a mix of European and indigenous influences that imbue the country with an old-school, European feel. It is a place that, no matter how many times you visit, always feels fresh, new and alive with adventure.
Trips in Chile
Chile Biking
7 Days / 6 Nights
Enthusiast
Santiago / Santiago
Price from: $6,995 USD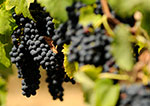 Chile Bespoke
Ride through the country's valleys, hike the endless coast, visit with penguins and sample award-winning wine on a customized Chilean adventure.