Happiness by the Mile
Set against the backdrop of sacred mountains, monasteries and temples, and breathtaking views, this isolated kingdom offers an entirely unique travel experience. Granted permission to be among the mere 14,000 visitors permitted each year, we make the most of it.
Trips in Bhutan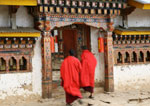 Bhutan Cultural Private
10 Days / 9 Nights
Avid
Bangkok / Bangkok
Price from: $11,495 USD
Bhutan Walking Private
12 Days / 11 Nights
Enthusiast
Bangkok / Bangkok
Price from: $11,745 USD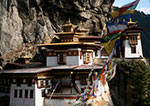 Bhutan Bespoke
Visit this tiny remote Kingdom perched timelessly in the clouds offering a spirituous fusion of the old and new on your own customized adventure to Bhutan.