Multi-Active
Multi-Active Trips with B&R
Go your own way.
We've been biking and walking since 1966, but don't let that fool you: after nearly 50 years of slowing down, we've discovered plenty of other great ways to see the world. Whether you want to travel by two wheels, two feet, two fins or anything else, we'll immerse you in the planet's most amazing playgrounds.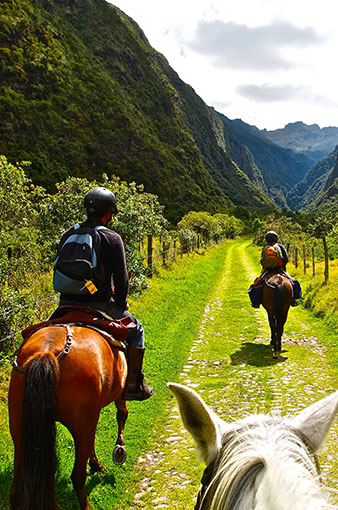 DAY IN THE LIFE:
Multi-Active
9:19 a.m.
A warm-up hike through the Alpe di Suisi is the best way to get the blood pumping for the rest of the day. (This morning's espresso, meanwhile, was the best way to get the blood pumping for this hike.)
10:07 a.m.
We stop at a sheep farm to sample the freshest cheese I've ever tasted in my life. I make a mental note to brag about it when we rendezvous with the rest of the group for lunch.
11:27 a.m.
Half of the group opted for mountain biking and rock climbing this morning. Chances are good that we'll debate who had the better views at lunch. Good thing I brought my camera…
12:45 p.m.
OK, I'll admit: their bike ride sounds pretty amazing, too. They also got their blood pumping, because they seem pretty hungry. Good thing I've already had my first helping of salsiccia.
2:04 p.m.
The bikers made a compelling case, so I switched to e-biking this afternoon—erasing what little guilt I had about going up for thirds at lunch.
3:38 p.m.
I must have made a compelling case too, because this morning's bikers became this afternoon's hikers. Of course, the chance to do some exploration through a WWI tunnel system probably didn't hurt.
8:42 p.m.
Reminiscing about the day during dinner, I make a mental note to stop bragging when rendezvousing with the rest of the group—turns out everyone has a great story about the day. Plus, not much can top this fondue feast.
10:58 p.m.
Dinner turned into watching the sunset and a night cap on the patio. Somehow, the views get even better.
B&R Multi-Active TOURS
Accolades
This was truly the best vacation of my life. Each day's activity was varied, fun and unlike anything I had ever experienced before!
– Gian Piero Garda, Dolomites
Private Travel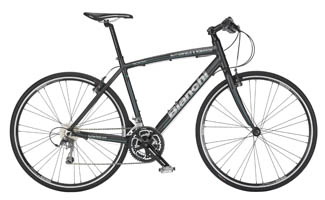 Our Equipment
Multi-Active with B&R
on our blog