Immersive travel that illuminates a place.
Without getting too intellectual about it, we like to think that great travel is about going deep. B&R doesn't believe in a checklist approach—been there, done that. Our goal is to lay the groundwork so you can realize your own experiences, to feel the pulse of the local region as if it was your own. Our cultural journeys may dial down the level of physical activity but we ramp up the level of sensory engagement. We introduce you to people who invite you into their culture; immersion in the local scene that encourages participation and conversation.
What's your perfect trip?
Perfect First Trips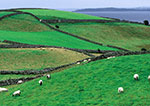 Ireland Biking Private
Signature Hotels
7 Days / 6 Nights
Recreational
Locally-Supported
Price from: $8,495 USD
Beaune Walking Private
Signature Hotels
5 Days / 4 Nights
Recreational
Locally-Supported
Price from: $3,995 USD
Bestseller
Ecuador & Galapagos Family Private
Signature Hotels
11 Days / 10 Nights
Recreational
Locally-Supported
Price from: $8,995 USD
Exotic
Peru Culinary Private
Signature Hotels
9 Days / 8 Nights
Occasional
Locally-Supported
Price from: $8,495 USD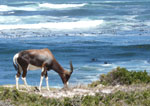 South Africa Culinary Private
Signature Hotels
10 Days / 9 Nights
Enthusiast
Locally-Supported
Price from: $9,995 USD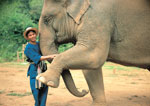 Thailand Biking Private
Signature Hotels
8 Days / 7 Nights
Occasional
Locally-Supported
Price from: $9,995 USD