Vintage B&R
We've been biking en Bourgogne for almost forever, but each ride feels as great as the first time. This is French wine's ancestral home, where Grand Cru vineyards are our most trusted landmarks. Here, you'll bike to the top of the gorgeous Hautes Côtes, sip vintages in the fields where they grew up, and with the help of our local guide, explore the unhurried pleasures of Beaune, our adopted hometown, and its unique relationship with wine. To Burgundian locals, time is measured by the season. For us, it's calculated by the kilometre, the meal and the vintage, the yardsticks of greatness.
This Burgundy Bistro Biking trip offers more independence (more meals on your own), and the hotels are likely to be stylish 4-stars instead of off-the-chart. But the heart of every one is exactly the same as our marquee trips— incredible scenery, events, insider access and B&R guides. Find out more about Bistro trips »
Trip Details
Moderate
Dijon to Dijon
6 Days / 5 Nights
Price per person from: $3,995
Single supplement: $500
See departure dates for exact pricing
Choose a Date
Day by Day
Have lunch in a famous local bistro before biking through the Plaine de la Saône. Receive an informal lesson in Burgundian wines with a local winemaker in Morey St. Denis.
Ride the red wine route through the Cote de Nuits to a memorable and private picnic prepared in a local home a few feet away from medieval Beaune.
Climb to the Hautes Cotes de Beaune then whiz downhill into town for a guided visit to the fascinating Hospices. Dinner tonight is in the 15thC hidden cellars of the esteemed wine house Maison Champy.
Pedal into the white wine territory of the Montrachet, with views from the cliffs of St. Romain. Have a tasting at the Domaine des Ducs de Magenta before meeting with the Duchess de McMahon, the great-grand daughter of a French President!
Explore the lesser-known Maranges, wrap the week with dinner in our hotel's excellent restaurant honored by its 1st Michelin star in 2012.
Enjoy a farewell breakfast at your hotel in Puligny-Montrachet and au revoir in Dijon.
Hotels
Castel de Tres Girard, Morey Saint Denis
Located in the heart of the vineyards, the Castel de Très Girard offers a refined atmosphere focusing on the art of relaxation and passion for wine. The magnificent Burgundy mansion sets the tone in an elegant reception area and contemporary décor. Guests are invited to take in the calm surroundings and discover the Côte de Nuits vineyards and wine cellars of the hotel. View hotel website »
Hotel de la Poste, Beaune
The 4-star Hotel de la Poste resides at the heart of high wine region in Burgundy. An establishment of prestige, the former coaching inn is surrounded by cobbled streets, traditional houses and the ramparts of the historic city center of Beaune. The hotel offers 36 rooms and two restaurants that perpetuate the Burgundian tradition of hospitality, good food and great wines. View hotel website »
Hotel le Montrachet, Puligny Montrachet
Surrounded by the charming village of Puligny-Montrachet, Hôtel le Montrachet offers warmth and simplicity to all of their guests. Built in the early 19thC , the Montrachet has preserved a tradition of hospitality in an authentic setting above world-renowned vineyards with large, open terraces and rustic vaulted cellars available to guests for dinners and cocktails. View hotel website »
Activity Level
Moderate
This trip is rated Moderate. The trip includes everything from relatively flat routes to hilly rides. Distances range from 27 to 50 km (17 to 31 mi.) with options every day, including a Century Ride of 100 km. In general, we follow small, quiet roads through vineyards, farmland, forests and charming towns. Burgundy has been credited with having the best biking, not just in France, but the world. This is no small claim, but it has been asserted time and again by B&R guides and travellers alike.

Gear
The Bikes
You can't enjoy a great biking trip without a really great bike. On this trip you'll be riding a customized hybrid or a racing bike with drop bars. Click here for a detailed description. We also equip you with handlebar bag, helmet and water bottle.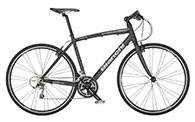 Check out our bikes »
What's Included
All hotel accommodation
All breakfasts, three lunches, three dinners, including wine
Use of a customized hybrid or a racing bike with drop bars, equipped with handlebar bag and helmet
Use of a handlebar bag and helmet
Services of B&R guide(s) and support van
All special events, private tours, guest experts and entrance fees
All transportation from rendezvous to drop-off
All baggage transportation
Detailed maps, route suggestions and water bottle
All gratuities for baggage, porters and hotel service
At Your Service
We take pride in choosing guides who are not only exceptional travelling companions, but who'll go far beyond the call of duty to ensure an unforgettable experience.
Accolades
"Thank you for an amazing vacation. Biking in Burgundy was by far the best way to see the countryside and small towns. I miss it already!"
— Noelle Spotton,
Burgundy Biking 2011
Notes from the Road
Celebrated Living: High RollersPublished in Celebrated Living magazine | By Larry Olmsted When my 20th wedding anniversary rolled around, I offered my wife three celebratory options: a posh escapist retreat to Bali, a vow renewal in Las Vegas – officiated by an Elvis impersonator …
Experts + Insiders: Geoff SandquistIt's inevitable, really. Reminiscing about one's youth invariably leads us to the same few thoughts: those watershed moments that help shape who we are, and remain with us for life. For some, it's when they bought their first car or graduated college …
Where to Eat: Beaune RestaurantsAh, Beaune. It's our medieval jewel and our French home, the heart of Burgundy wine country. Fortunately, a varied and distinguished contingent of Beaune restaurants make the local fare served on a plate almost as enjoyable as that served in a bottle …
related trips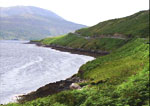 Ireland Bistro Biking
6 Days / 5 Nights
Moderate
Galway / Castlebar
Price from: $4,495
Puglia Bistro Biking
6 Days / 5 Nights
Easygoing to Moderate
Brindisi / Bari
Price from: $3,995