We've been creating extraordinary trips since 1966, and loving every single minute of it. Why? Because we have exceptional people travelling with us! The kind of people who appreciate that the best way to see the world is by slowing down, savouring a moment and getting immersed  in a new, vibrant culture. So thank you, thank you, thank you! for choosing Butterfield & Robinson and letting us do what we love to do.
In appreciation for joining us for memorable travels, year after year, we have developed a loyalty program to provide you with a variety of benefits that keep getting better every time you travel with us.
You're part of the Cru!
Right from your first trip, you start benefiting from being a member of the B&R Cru—that's what we call our loyalty program. Aside from the unparalleled care and service from the B&R Travel Advisors before your trip, and the exuberance and professionalism of our guides on your trip, you will receive preferential rates from our service partners like Carey Limousine, Luggage Forward, Fit for Trips and AirMed. You'll also get invitations to B&R events, and maybe even a little gift to say thanks for travelling with us!
Before you know it, you'll be part of the Premier Cru!
Once you've taken five trips with us, you graduate to our Premier Cru, and once you've taken ten trips, you become part of our Grand Cru. We love our "PCGC" travellers, as we affectionately call them here at B&R, both for their boundless enthusiasm for our trips, and for the way they act as ambassadors for everything we do.
We recognize travellers hitting those milestones with gestures and thoughtful gifts. Planning your twentieth trip? Well, that one's on us!* If you aren't sure about how many trips you've taken, then contact us and we'll check our records.
Our PCGC travellers also receive various other benefits: on-trip recognition, unique B&R gifts when you acheive PC or GC status, waitlist priority, advance notice of new trips, plus invitations to special B&R events.
---
PCGC Travel Advisor
As a frequent B&R traveller, you will have access to a dedicated PCGC Travel Advisor for more personalized customer service. You can count on Caitlin Ryan for that extra level of service that knowing someone "on the inside" provides.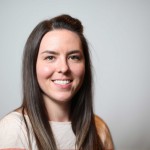 Caitlin Ryan
1-866-551-9090 x258
caitlin.ryan@butterfield.com
*The Fine Print: Our free trip offer includes a total published trip cost of up to US$8,000. If you'd like to take a trip that exceeds that for your twentieth, or to plan a custom journey, we'll simply apply a US$8,000 credit to the trip you take. Trip credits are based on individual travel and are not transferable.