New Zealand Luxury Travel
Nature in the Raw
Huge, yet compact. Imposing, yet friendly. Wide open, yet intimate. The dichotomies of New Zealand take some time to process (usually an hour; after that, you stop trying). Beauty is served raw down here. You see it carved in the face of mighty Mt. Cook, shimmering in the turquoise waters of Lake Tekapo and spread across the sheep-sprinkled farmlands that line the South Island. It's just as impressive indoors, too: luscious salmon, distinctive sauvignon blanc and stunning views from exclusive lodges.
Dream ~ what՛s your perfect trip?
Design ~ meet your personal trip designer
Decide ~ collaborate on your custom trip
Depart ~ start packing
The best time to visit New Zealand is from September to April.
Trip Ideas
A Family Affair
Be you a big kid, a little kid or any aged kid in between, New Zealand is a superb family destination for young and old alike. For the adults there's stunning scenery, biking along turquoise canals, friendly locals, beautiful Maori culture, delicious food and award-winning wines. For the younger folk there's bubbling geysers, hot water beaches, swimming with dolphins and the watching of whales – not to mention jumping off bridges (attached to a bungee, of course), swinging on ropes, canyoning down waterfalls and jet boating along flowing rivers.
Visit the Antarctic Centre and take a ride on the awesome Hagglund – the vehicles used at Scott Base and McMurdo Station
Stargaze with the Southern hemisphere's largest telescope under one of the clearest skies in the world
Drive out on a stunning glacial moraine lake getting up close and personal with towering icebergs
Inspired? Craft a similar Bespoke guided trip starting from $750-$1,250 per person per night.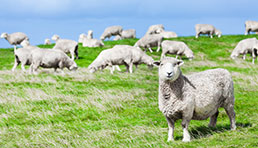 Active South Island
World famous for its stunning scenery, friendly locals, pristine environments, beautiful cuisine and, of course, multitude of award-winning wine regions, this active adventure will get you deep into the heart of what makes New Zealand so special. Start in the Sounds of Marlborough, wander through the mountains of Kaikoura and finish with superb hiking in the World Heritage Fiordland National Park. If it's some culture you want, no problem. If it's just taking in the magnificence, done. It's how we roll down here.
Enjoy the cultural and bustling vibe of Wellington, 'the Coolest Little Capital in the World' as voted by Lonely Planet
Take in the Marlborough Sounds, the Kaikoura coast and finish in breathtaking Fiordland with its Jurassic-like landscapes
Visit New Zealand fur seals in their natural environment, swim with dolphins, and experience the splendor of Milford by boat
Inspired? Craft a similar Bespoke guided trip starting from $1,250-$1,500 per person per night.
Kiwi Grand Journey
If there's one thing that New Zealand does well, (other than people, scenery, cuisine, wine…) it's luxury travel with an incredible network of properties. With this Grand Journey, you'll get remarkable biking, walking, wine, food and superb B&R touches, complimented by a lodge line up that can't be beaten. From the tip of the far north to the depths of the wild south, there will be biking and hiking, eating and exploring, wining and dining, wildlife and nature, resting and rejuvenating… and that's just in the first week!
Take an incredible chopper trip out to White Island, New Zealand's only highly active marine volcano
Get up close and personal with 300 Dusky dolphins when you take a swim with them off the stunning Kaikoura coast
Spend a night in Doubtful Sound on your own private luxury vessel, with kayaking, hiking and sightseeing galore
Inspired? Craft a similar Bespoke guided trip starting from $1,500-$2,000 per person per night.
Feature Hotels
Matakauri Lodge, Queenstown
As soaring mountains rival the vibrant blue of Lake Wakatipu, Matakuri Lodge is an especially remarkable destination. Revel in its beauty from the viewpoint of your private, sun-soaked porch, or curl up beside the open fireplace inside the luxe sitting room. Activities and excursions await, ranging from horseback riding, to jet safaris, canyon adventures to wine tours. View hotel website »
Hapuku Lodge, Kaikoura
A stunning lodge nestled between towering mountains and the Pacific ocean, Hapuku Lodge is everything 'native' New Zealand. With an excellent chef, lovely surrounds and both lodge rooms and amazing tree houses on offer, the luxuries and amenities are second to none. Hapuku really is the perfect place from which to explore this exciting region, all while returning to the comforts of the trees… View hotel website »
Minaret Station Luxury Wilderness Camp, Wanaka
In the heart of the Southern Alps, this Luxury Lodge is accessible only by helicopter and boasts sensational views of a rolling glacial valley. Canvas suites, complete with wall to wall sheepskin carpet, king beds, and large, soaker hot tub, offer an unmatched experience of luxury tenting that has never before been available to guests in the New Zealand mountains. View hotel website »
Our Trip Designers are a special breed. Part guru, part collaborator, part mind-reader, they have the full breadth of B&R resources at their fingertips. Extraordinarily well-travelled, they've been there, lived there, done it, planned it and eaten it, too. With a combined geographic knowledge that's nothing short of staggering, they can save you literally years of research. Above all, they're incredibly good at what they do.
Accolades
"B&R travel is seamless. The pre-trip informational packet was amazing, the guides were awesome, the food was delicious and the wine was flowing We loved our experience and would definitely return to ride skinny tires with your company again."
— Julianne Major, 2013
Notes from the Road
From deep fjords to majestic glaciers, we've rounded up a few of our favourite things to do in New Zealand that reveal its natural beauty.
more »
Related Trips
India Bespoke
Discover the land of kings and camels, soaring mountains and once-in-a-lifetime-experiences on your own customized adventure to India.
China Bespoke
Explore the land of unlimited possibilities. Trek the Great Wall, follow the downhill meander of Yangtze, visit remote Naxi villages.
Myanmar Bespoke
See the remote villages and golden temples of Myanmar the way you want, on your own customized adventure.
CLOSE X
ADVENTURE AWAITS!
Click below to start planning your custom trip.
Start Planning