Loire Valley Luxury Travel
French history and royal châteaux
France's Loire Valley is a stunning traveller's paradise of pastoral countryside, tranquil forests, riverside paths and storybook castles rich in royal history. Once a playground of the French aristocracy, the Loire region is dotted with magnificent châteaux, from river-spanning Chenonceau, home of Catherine de Medici, to gracious Villandry, famed for its decorative gardens.
Dream ~ what՛s your perfect trip?
Design ~ meet your personal trip designer
Decide ~ collaborate on your custom trip
Depart ~ start packing
The best time of year to visit Loire is from May to October.
Trip Ideas
A Country Retreat of Royal Proportions
A stone's throw from Paris, Loire's magic has made it the playground of French kings, the inspiration of fairytales, and it is where the heroine Joan of Arc made her famous journey to convince a dauphin to lead an army against the English. From royal drama to the everyday Loire of today—you'll embrace it all with our Loire Valley luxury travel.
While you savor the talents of a renowned local chef, discover you can create a few dishes too.
Pedal along quiet country roads and through the most-beautiful-villages in France.
Be inspired by the bold imagination of whimsical gardens with the gardens' designer.
Inspired? Craft a similar Bespoke guided trip starting from $500-$1,000 per person per night.
From Da Vinci to Sleeping Beauty
The Loire Valley is the very stuff of fairytales and perhaps the best place in France where kids (parents too) are free to daydream—given a playground of royal chateaux, regal forests, and a history of legends—the imagination can simply soar! We'll travel from Pre-history right through to the Age of Enlightenment with ease.
Discover your inner knight or heroine with private fencing lesson at a chateau.
Walk in Leonardo da Vinci's shoes with a botanist, and an easel.
A history lesson like no other—a scavenger hunt from troglodyte villages to royal chateaux.
Inspired? Craft a similar Bespoke guided trip starting from $1,000-$2,000 per person per night.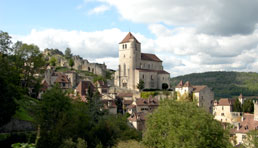 A Extravagant History of Storybooks
Your birds-eye view of magnificent chateaux and regal forests was never beheld or perhaps even imagined by centuries of royalty who ruled and played in the Loire. Be welcomed into private homes and brotherhoods for truly top notch meals and local celebrations. Enjoy a journey through the Loire as your private realm.
A stunning hot-air balloon ride (weather permitting) that delivers you to an awaiting feast.
Take a private cooking lesson with a Michelin starred chef in his home.
Be welcomed into the Etonneurs Rabelaisiens (the Wine Growers' Brotherhood).
Inspired? Craft a similar Bespoke guided trip starting from $2,000-$3,000 per person per night.
Feature Hotels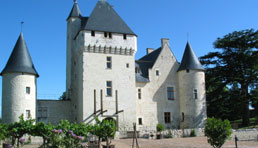 Château du Rivau, Lemeré
Located in the heart of the Touraine region, this is a private home whose owners have graciously welcomed B&R as guests. Their 12-plus-year restoration campaign has returned the 15thC historical monument to its former glory, and its whimsical gardens complete the fairy-tale setting. By staying here, you join very illustrious company; Joan of Arc was a guest here in the 15thC. View hotel website »
Château de Marçay, Chinon
Built in the 15thC on the ruins of an 11thC fortress, this calm and serene property was developed into a hotel and restaurant which opened to the public in 1973. Now forming an island of greenery in the Chinon countryside, Château de Marçay offers 33 unique rooms decorated in a haute époque style, with scenic views of the park, the main courtyard, and the vineyards. View hotel website »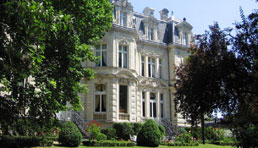 Château de Verrières, Saumur
Peacefully set in a four acre park, Chateau Verrières is located in the midst of Saumur, close to the Royal Abbey of Fontevraud, the troglodytes caves, the historical cities of Chinon, Angers and Tours and the many chateaux of the Loire Valley. A four star hotel, Verrieres provides a private mansion atmosphere with authentic decoration and period furniture. View hotel website »
Our Trip Designers are a special breed. Part guru, part collaborator, part mind-reader, they have the full breadth of B&R resources at their fingertips. Extraordinarily well-travelled, they've been there, lived there, done it, planned it and eaten it, too. With a combined geographic knowledge that's nothing short of staggering, they can save you literally years of research. Above all, they're incredibly good at what they do. Talk to our design team »
Accolades
"Everything on our trip was so perfect, I cannot imagine how you would improve it. From the guides to the bike routes to the incredible chateaux we stayed in to the wonderful places we visited, ate in and rode through it truly was a memorable journey. Thank you so much for all you do to make these trips so special."
— Chris & Cathy Hildenbrand, Bespoke Loire Valley With the Kids 2010
Notes from the Road
Within France's historic Loire Valley lies the charming and lovingly restored Chateau du Rivau, a 13th-century castle turned luxury hotel property.
more »
Related Trips
Normandy Bespoke
Take in the lush fields, white sand beaches, quaint thatched cottages and ancient churches of Normandy.
Burgundy Bespoke
Explore the countryside, unique gastronomy and tranquil waterways of Burgundy.
Provence Bespoke
Experience the beauty, history, culture and cuisine of Provence on your own unique getaway.
CLOSE X
ADVENTURE AWAITS!
Click below to start planning your custom trip.
Start Planning