Colombia Adventure Travel
Discover Colombia
The magical landscape of a countryside that inspired Gabriel Garcia Marquez to begin a literary movement, Colombia is a wonderful surprise and a gem of South America. After years of being a well-kept secret known only by the most adventurous of travellers, Colombia is now coming into the spotlight as a destination full of fabulous delights. Unspoilt and with stunning scenery, welcoming people and fantastic coffee, the charming South American country shines with new optimism.
Dream ~ what՛s your perfect trip?
Design ~ meet your personal trip designer
Decide ~ collaborate on your custom trip
Depart ~ start packing
The best time of year to visit Colombia is October to December and March to May.
Trip Ideas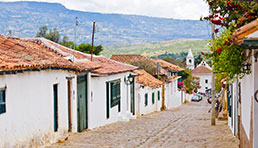 Colombia Classic
Hike through the coffee plantations of the central valley, sip on rum drinks in the classic city of Cartagena and explore the city of Bogota on two wheels along over 120km of bike lanes! A new day has begun in this new hot spot of South America, the second-most bio-diverse country in the world. Come enjoy and explore Colombia.
Learn the art of a barista as we walk through a coffee plantation with a local family that is a 3rd generation owner
Hike the Cocora Valley, a Dr. Seuss-like national park with birds, rivers and the country's national tree, the waxed palm
Stroll the streets of Cartagena, the colonial Caribbean city that was once the main port for the entire continent
Inspired? Craft a similar Bespoke guided trip starting from $1,000-$2,000 per person per night.
Colombia Active
In a land that is the second-most bio-diverse in the world, there are plenty of geographies and landscapes to explore on a Colombia adventure travel experience. Colombia is quickly becoming an active destination, with zip-lining, biking, hiking, rafting, horseback ridding and paragliding to begin, all whilst sipping on a locally-roasted coffee or a wonderful South American cab sav!
Bike with the locals in Bogota on Sunday Ciclovia, a day when the streets shut down and the city jumps on their bikes to ride the afternoon away
Hike through the Los Nevados National Park and view the towering glaciers
Visit the port that once served the whole continent and explore the bustling, colonial city of Cartagena
Inspired? Craft a similar Bespoke guided trip starting from $1,000-$2,000 per person per night.
Feature Hotels
Hotel Casa San Agustin, Cartagena de Indias
A luxurious small hotel lovingly restored and reimagined, the exquisite Casa San Agustín echoes Cartagena's fresh contemporary style and colourful Caribbean sensibility. From original frescoes to centuries-old wood-beamed ceilings, the hotel's art and architecture embody the city's rich history. Located within Cartagena's walled Old Town, the hotel features 24 guest rooms, each taking its colour cue from the nearby Caribbean Sea. View hotel website »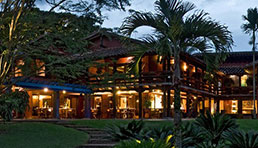 Hotel Boutique Sazagua, Pereira
Hotel Boutique Sazagua lies in the heart of Colombia's coffee region and is an exquisite manifestation of the region's hospitality and incomparable culinary arts. With beautiful surroundings, natural décor elements and hints of colonial and Spanish design, the hotel provides both a relaxing and cultural atmosphere. The lush gardens offer a beautiful collection of palms and tropical plants and the beautiful, unique full-service spa offers the utmost in tranquility. View hotel website »
Our Trip Designers are a special breed. Part guru, part collaborator, part mind-reader, they have the full breadth of B&R resources at their fingertips. Extraordinarily well-travelled, they've been there, lived there, done it, planned it and eaten it, too. With a combined geographic knowledge that's nothing short of staggering, they can save you literally years of research. Above all, they're incredibly good at what they do.
Accolades
"I don't know how B&R does it – the quality of their trips is so consistently high! Just when we think they couldn't do anything as good as our last trip, they do! Another fantastic experience with B&R."
— Carolyn Zaslaw, 2011
Notes from the Road
"There's still a question whether Iran will stabilize, but it seems like it's opening up," says Howe. His company just sent an advance crew to the country to gauge the quality of its accommodations and transportation.
more »
Related Trips
Peru Walking Private
8 Days / 7 Nights
Avid
Lima / Lima
Price from: $7,495 USD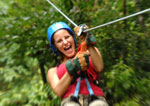 Costa Rica Family Private
9 Days / 8 Nights
Enthusiast
San Jose / San Jose
Price from: $5,995 USD
Uruguay Multi-Active Private
9 Days / 8 Nights
Recreational
Montevideo / Montevideo
Price from: $8,595 USD