China Luxury Travel
Lost Opportunities Found
The land of opportunity; a place of unlimited possibilities. For all the talk of a Chinese gold rush, perhaps the rarest commodity is a glass of Champagne on a less-frequented portion of the Great Wall. Or is it the simple pleasure of following the lazy downhill meander of Yangtze by bicycle. Unlimited possibilities, realized the B&R way.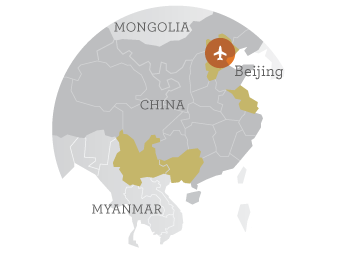 Dream ~ what՛s your perfect trip?
Design ~ meet your personal trip designer
Decide ~ collaborate on your custom trip
Depart ~ start packing
The best time of year to visit China is from April to May and September to October.
Trip Ideas
Classic China
Join the world's largest peloton—two million strong, along with Norman, our expert guide—and ride past Beijing's hutongs, Tienanmen Square and the Forbidden City. Bring China's past to the present visiting remote Naxi villages, karst formations along the Li River and Champagne on a less-travelled stretch of the Great Wall.
Experience Beijing as a local as we cycle through the heart of China's capitol
Marvel at the snow-capped Himalaya from your own private villa
Watch an unforgettable, world-renowned light show on the banks of the Li River
Dodge yaks in the Himalaya while hiking up to Shangri La
Inspired?Depending on your length of stay, hotel property selection, group size, along with the cultural and adventurous experiences you select, the per-person, per-day trip price will range between US$1000 to US$2,000.
China Family
The Idea of the middle kingdom brings to mind thousands of years of history, from Acrobatics, to King Fu, it is a playground of imagination! Scavenger hunts in the forbidden city, basketball with the Olympic training school in Shanghai, and learning the art of Calligraphy as well as dumpling making, it is a great place for the family to learn and explore together.
Have a scavenger hunt in the Forbidden City
Learn how to write your name in the classic form of calligraphy
Play basketball at an Olympic training school in Shanghai
Bike through Beijing and learn Tai Chi in the Summer Palace
Explore the Southern Himalayan region near Lijiang
Inspired?Depending on your length of stay, hotel property selection, group size, along with the cultural and adventurous experiences you select, the per-person, per-day trip price will range between US$750 to US$1500.
Feature Hotels
Banyan Tree Lijiang, Lijiang
From the moment you open the gate to your private garden villa, you will sense the magic of Lijiang and the beautifully designed Banyan Tree. The warm rustic colours and Jade Dragon Snow Mountain reflected in your personal outdoor jet pool make your villa the perfect retreat after a glorious day of biking at the foothills of the Himalayas.  View hotel website »
Raffles Beijing Hotel, Beijing
The legendary name in the heart of Beijing offers impeccable service and unbridled luxury. Pairs the elegance of classic French-Orient design with contemporary comforts throughout, each room being unique unto itself. Situated beside the Forbidden City, a mere stroll from Tiananmen Square, the Silk Market as well as Beijing's iconic 'Bird's Nest' Olympic stadium. View hotel website »
Our Trip Designers are a special breed. Part guru, part collaborator, part mind-reader, they have the full breadth of B&R resources at their fingertips. Extraordinarily well-travelled, they've been there, lived there, done it, planned it and eaten it, too. With a combined geographic knowledge that's nothing short of staggering, they can save you literally years of research. Above all, they're incredibly good at what they do.
Accolades
"This was an amazing trip–Hangshou was a wonderful surprise, while Lijang offered rural and ethnic variety. We enjoyed lots of great food, biking every day, local farmers' markets, a tea plantation, Buddhist temples and stunning historic sites!"
— Barbara Marxer, China Bespoke 2013
Notes from the Road
Named by emperor Yongle and expanded by the Manchu emperors, today Beijing is the capital city and cultural hub of a country poised to become a super power.
more »
Related Trips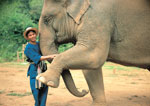 Thailand Biking Private
8 Days / 7 Nights
Occasional
Bangkok / Bangkok
Price from: $9,995 USD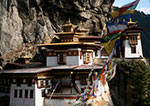 Bhutan Bespoke
Visit this tiny remote Kingdom perched timelessly in the clouds offering a spirituous fusion of the old and new on your own customized adventure to Bhutan.
Myanmar Bespoke
See the remote villages and golden temples of Myanmar the way you want, on your own customized adventure.
CLOSE X
ADVENTURE AWAITS!
Click below to start planning your custom trip.
Start Planning