California Luxury Travel
The setting of songs, television and feature films everywhere
California is a land of sand, surf, sun, stars and snow (at least in the mountains.) It would be less trouble to list the things you can't do in this absolutely stunning and all-encompassing state. Its sheer beauty has been a recurring theme in songs worldwide—for good reason; namely the sun-drenched state offers international cuisine, nearly perfect climate (all year-round) and exotic places, plants and experiences. And hey, we might as well mention that California is home to every child's dream destinations: Disneyland, Universal Studios and SeaWorld.
Dream ~ what՛s your perfect trip?
Design ~ meet your personal trip designer
Decide ~ collaborate on your custom trip
Depart ~ start packing
The best time of year to visit California is from April to November.
Trip Ideas
Santa Barbara Biking
Santa Barbara offers a different world; one of abundant greenery and a relaxed pace where the best things in life—food, wine, and recreation—take precedence over the frantic fast pace of the city. It's the perfect place for a getaway; a few days to shrug off the world and enjoy an American paradise.
Cycle along the Gibraltar River and take a dip in one of many secluded swimming holes.
Explore many of the valley's plentiful and magnificent sprawling vineyards.
Bike the vineyard covered hills around Los Olivos to secret hot springs and world class vineyards.
Inspired? Craft a similar Bespoke guided trip starting from $1,000-$2,000 per person per night.
Napa, Sonoma & Mendocino Biking
On this trip through Northern California, the vineyards, farms and fields of the Alexander Valley and the Russian River yield to the beaches, crashing surf and Pacific sunsets of Mendocino. In between the two lie windswept ridges, ancient redwood forests and lush river valleys beckoning for exploration.
Cycle through famous local wine appellations, Dry Creek and Alexander Valley.
Dine in one of the region's best restaurants preparing organic local produce.
Bike the Pope Valley loop ride, which showcases some of the best scenery of the region.
Inspired? Craft a similar Bespoke guided trip starting from $1,000-$2,000 per person per night.
Feature Hotels
Fess Parker Inn & Spa, Los Olivos
Located in the quaint and charming town of Los Olivos, right in the heart of Santa Ynez Valley, Fess Parker Wine Country Inn & Spa provides the perfect refuge from your daily routine. With elegance and an unsurpassed attention to detail, these luxurious accommodations allow you to relax and rejuvenate while exploring the surrounding Santa Barbara Wine Country. View hotel website »
Calistoga Ranch, Calistoga
Tucked into a private canyon in the Upper Napa Valley among ancient oaks, majestic hills, a rock-hewn stream, and a private lake lies Calistoga Ranch. Designed with relaxation in mind, lodges offer guests the ultimate experience with a collection of indoor and outdoor spaces that allow you to fully experience the pristine setting amidst luxury amenities. View hotel website »
Our Trip Designers are a special breed. Part guru, part collaborator, part mind-reader, they have the full breadth of B&R resources at their fingertips. Extraordinarily well-travelled, they've been there, lived there, done it, planned it and eaten it, too. With a combined geographic knowledge that's nothing short of staggering, they can save you literally years of research. Above all, they're incredibly good at what they do.
Accolades
"Travelling with B&R is what being alive all about. It's action packed and incredibly invigorating with so many personal and group highlights that it's hard to single out just one. There was a magical moment right at the beginning of the trip: looking back towards Naples on a sunlit morning over the water—fantastic."
— Andrew Crowe
Notes from the Road
"Gen Xers (33-49): School calendars largely dictate timing for this group, our study shows. "In the 33-to-49 set, it's all based on whether you have kids, and what ages the kids are," agrees Ottawa-based advisor Sheila Gallant-Halloran."
more »
Related Trips
Bears & Whales Family Private
8 Days / 7 Nights
Enthusiast
Vancouver / Vancouver
Price from: $9,995 USD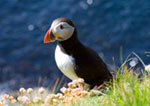 Newfoundland Bespoke
Explore the home of rugged and rocky cliffs, colossal glacier-carved fjords, lost Viking settlements and remote seaside villages in Canada's remarkable Newfoundland.
British Columbia Bespoke
Explore the natural beauty on our doorstep as you discover the spectacular Pacific Northwest coast and the wild interior of British Columbia.
CLOSE X
ADVENTURE AWAITS!
Click below to start planning your custom trip.
Start Planning